The Peterborough Symphony Orchestra is inviting you to celebrate the return of spring on Saturday, April 1st at Showplace Performance Centre in downtown Peterborough with "Welcome Spring", a concert featuring works by Canadian composer Alice Ping Yee Ho along with iconic composers Tchaikovsky and Sibelius.
Welcoming audiences back to the Peterborough Symphony Orchestra is a recurring theme of all of this season's concerts, since the 2022-23 season is the first one since the pandemic began where the orchestra is performing a full slate of five in-person concerts.
"Welcome Spring", the fourth concert of the season, will also welcome Canadian-Argentinian pianist Alexander Panizza to the Showplace stage as the orchestra's guest artist.
Advertisement - story continues below
Tweet this quote
The evening's program will open with a performance of Jubilation of Spring by Canadian composer Alice Ping Yee Ho. Born in Hong Kong and now living in Toronto, Ho is considered one of Canada's most important living composers. She has received numerous national and international awards, and was twice nominated for a Juno for classical composition of the year.
"This is a lyrical but energetic piece, based on folk tunes about spring that Alice remembered from her youth in Hong Kong," says Michael Newnham, the Peterborough Symphony Orchestra's music director and conductor.
The nine-minute composition is based on the 4,000-year-old legend of the origins of Chunjie, also known as the Chinese Spring Festival or the Lunar New Year, in which people warded off a demon called Nian preyed by putting red paper streamers on their gates, setting off firecrackers, and beating bamboo sticks and gongs.
AUDIO: "Jubilation of Spring" performed by Montreal Chamber Orchestra (2015)

"The festive and uplifting spirit of the composition depicts the various old traditions celebrating hard work, bringing good tidings and prosperity," Ho says. "My intent is to incubate non-Western elements into a Western ensemble with a personal childhood nostalgic reference to Cantonese folk style. The composition also symbolizes the coming together of different cultures and traditions embraced by our metropolitan society."
Based on an earlier piece for strings and timpani Ho created for the Toronto Chinese Youth Orchestra in 1992, she expanded it in 2014 for the Montréal Chamber Orchestra, which performed the piece for the first time in 2015 at Bourgie Concert Hall in the Montréal Museum of Fine Arts.
"Its sunny disposition and beauty is perfect for getting us ready for the on-your-sleeve Romanticism of the other two pieces of the evening," Newnham notes.
Advertisement - story continues below
That "on-your-sleeve Romanticism" includes a performance of Piano Concerto No. 1 in B flat minor, Op. 23 by Russian composer Pyotr Ilyich Tchaikovsky, one of the best known of the Romantic composers.
Tchaikovsky was the first Russian composer whose music would make a lasting international impression, with some of his compositions — including the ballets Swan Lake and The Nutcracker, The Year 1812, Solemn Overture, Op. 49 (commonly called the 1812 Overture), Violin Concerto in D major, Op. 35, and Romeo and Juliet, TH 42, CW 39 (commonly called the Romeo and Juliet Overture-Fantasy) — remaining the most popular in the current classical repertoire.
Canadian-Argentinian pianist Alexander Panizza will join the Peterborough Symphony Orchestra to perform Piano Concerto No. 1.
VIDEO: Tchaikovsky's Piano Concerto No. 1 performed by Alexander Panizza (2012)

"When I approached Alexander about performing with the orchestra, he requested that we do Piano Concerto No. 1," Newham says.
Born in Toronto, Panizza began his musical education at the Royal Conservatory of Music. As a teenager, he moved to Argentina with his family and was soon recognized as one of the most talented young musicians of his generation. He won several first prizes in competitions and received scholarships to further his studies in Geneva, Barcelona, Paris, and London. Moving back to Toronto in 2017, the award-winning pianist remains in high demand as a recitalist and soloist with orchestras, participates regularly in chamber music festivals, and offers master classes throughout the Americas.
Tchaikovsky composed Piano Concerto No. 1 in 1874 and 1875, revising it in 1879 and again in 1888. The piece was first performed in Boston in 1875 with pianist Hans von Bülow, after Tchaikovsky's desired pianist Nikolai Rubinstein criticized the piece, calling it "bad, trivial, and vulgar." Rubinstein later recanted his criticism and championed the composition, which remains among Tchaikovsky's best known and most popular works.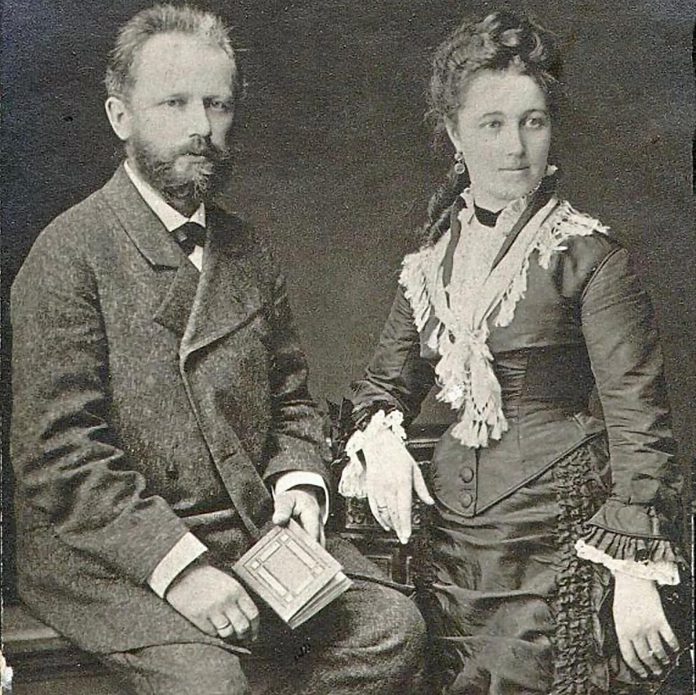 Tweet this quote
"This piece has been a favourite of audiences for as long as it has been around, and it's one that I love collaborating on," Newnham says. "This music has the perfect combination of fiery virtuosic bravura and broad, unforgettable themes. This work is, without question, one of the most recognizable pieces for piano and orchestra that was ever written."
The evening's program concludes with a performance of Symphony No. 2 in D major, Op. 43 by Finnish composer Jean Sibelius, widely regarded as Finland's greatest composer.
Sibelius began writing his second symphony, which he called "a confession of the soul", in 1901 while the 36-year-old composer was wintering in Rapallo, Italy. He completed the piece back home in 1902, when it was first performed by the Helsinki Orchestral Society with the composer conducting. After three sold-out performances, Sibelius made some revisions.
Advertisement - story continues below
Tweet this quote
The four-movement Symphony No. 2 is Sibelius's longest symphony, and it received mixed reviews from critics after it premiered. However, the Finnish public admired the symphony, especially its grandiose finale, with some calling it the "Symphony of Independence" as it was written during a time when Russia had imposed sanctions on Finnish language and culture.
"it is unabashedly romantic in style, even though it was written during an era when many composers were trending toward a more modernist flair," says Newnham, adding he is "really looking forward" to performing the symphony with the orchestra again.
"This is one of the greatest Nordic late-romantic pieces that exists," he explains. "Sibelius always creates atmosphere. He is also the master of spinning the music through repetitive rhythms and small motivic ideas. It's generally a very happy piece, since it was conceived when he was on holiday in Italy. It is very much about bringing the sun from the southern climates to the North, which is our basic theme for this concert."
VIDEO: Sibelius's Symphony No. 2 performed by Frankfurt Radio Symphony

Advertisement - story continues below
"Welcome to Spring" begins at 7:30 p.m. on Saturday, April 1st at Showplace Performance Centre at 290 George Street North in downtown Peterborough. A pre-concert "Meet the Maestro" talk takes place at 6:45 p.m., where Newnham takes the Showplace stage for an intimate chat about the evening's program.
Single tickets are $33, $48, or $55 depending on where you sit, with student tickets $12. Tickets are available in person at the Showplace Box Office from 10 a.m. to 4 p.m. Monday to Thursday and 10 a.m. to 2 p.m. Friday, or online anytime at showplace.org. Student tickets are only available online.
New this season is a "rush ticket" option, where seats are available on the day of the concert for only $20 (online only, depending on availability).
kawarthaNOW is proud to be a media sponsor of the Peterborough Symphony Orchestra's 2022-23 season.