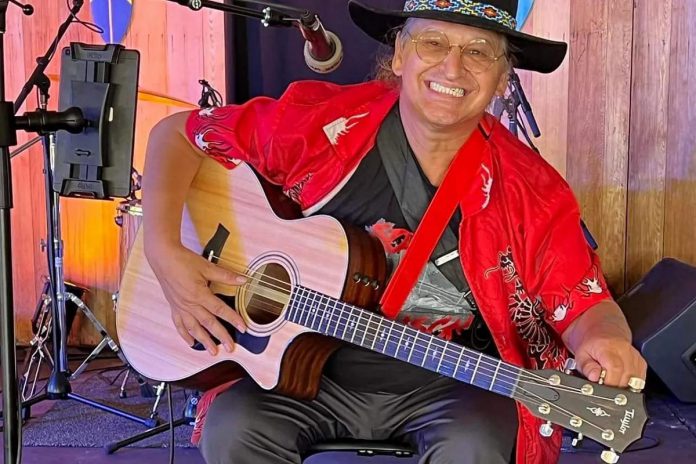 The Nogojiwanong Indigenous Fringe Festival is returning for its third year in June, with performances taking place this year over five days in both indoor and outdoor locations at Trent University in Nogojiwanong-Peterborough.
The first Indigenous fringe festival in the world, the Nogojiwanong Indigenous Fringe Festival was founded by a collective including Joeann Argue, Lee Bolton, Drew Hayden Taylor, and Muriel Miguel.
The inaugural festival was originally scheduled for summer 2020 but was postponed until 2021 because of the pandemic. For the 2021 festival, organizers had planned to present performances to small audiences at several outdoor locations on Trent University's East Bank campus. However, due to provincial public health restrictions for performing arts at the time, the festival became a drive-in event. For the 2022 festival, performances took place almost exclusively at outdoor locations.
Advertisement - story continues below
This year's festival will ceremonially open on Indigenous Peoples Day on Wednesday, June 21st, with Indigenous artists and groups performing plays, dance, and music from Wednesday until Sunday, June 25th at both indoor and outdoor locations on the East Bank of the Trent University campus, in and around Enwayaang/Gzowski College.
The performers at this year's festival, chosen by lottery as is fringe festival tradition, are:
Pesch Nepoose's "The Bridge" by the Centre for Indigenous Theatre of Toronto (play)
"Estrange(ment)" by Minjimendan of North Bay (play)
"An Indigenous Play" by Juicebox of Winnipeg (play)
"The Cave that Hummed a Song" by The Cave of Toronto (play)
"Nenookaasi's: Mind of a Messenger" by Nenookaasi of Toronto (play)
"Reclaiming in Motion" by Kelli Marshall/Liz Osawamick of Peterborough (dance)
"Abatimbo" by Maison Mere Artists of Burundi (dance)
"Songs and Stories of a Modern Mohawk Continued" by Tiger Will Mason of Ottawa (music)
Tickets will be available in April. For more information about the 2023 Nogojiwanong Indigenous Fringe Festival, visit www.indigenousfringefest.ca.