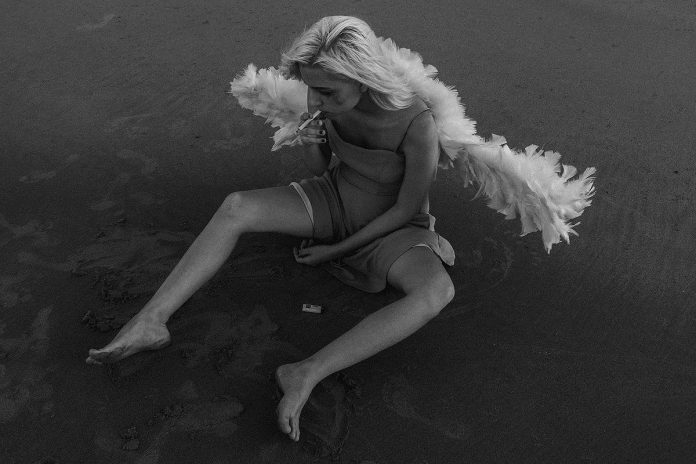 A new theatre company in Haliburton Highlands called Ctrl-ART-Del is working to "reboot" theatre for young adults, with its inaugural production — the Canadian premiere of the irreverent black comedy Cherubs — coming to the stage at the Northern Lights Performing Arts Pavilion in Haliburton on March 31 and April 1.
According to Ctrl-ART-Del production manager Amy Leis, the theatre company was formed to present contemporary theatre that appeals to young working age adults as opposed to families with young children or seniors, and also to provide local younger people with opportunities to participate in theatrical production.
"We want to make space for younger adults in the local arts community and encourage them to put down roots in their own town, rather than move on to bigger cities," says Leis, a Haliburton County resident who speaks from experience. "I did my professional theatre training in Toronto because there weren't local options. Now that I've graduated, I want to be able to work in my own town. Ctrl-ART-Del gives me the chance to do so."
Advertisement - story continues below
Tweet this quote
Leis says Ctrl-ART-Del will give priority to hiring young local actors and technicians for all productions, which will only include contemporary plays written no earlier than the 2000s.
"Theatre companies have been asking the question 'How do we get young people in seats?' for as long as I can remember," Leis says. "The reality is young people have little place in most theatre companies, either onstage or in the audience. Companies aren't programming with them in mind. You can offer student pricing to as many college kids as you want, but if the shows are all picked to appeal to their grandparents, most 20-year-olds aren't going to bite. I can't say I blame them."
In keeping with this vision, Ctrl-ART-Del is presenting as its inaugural production the one-act play Cherubs by Toby McShane, a writer and educator living in Switzerland who teaches literature at an international school outside of Geneva. Writing for both the stage and the screen, McShane's work has been produced in both London in the U.K. and Los Angeles in the U.S., and now in Canada.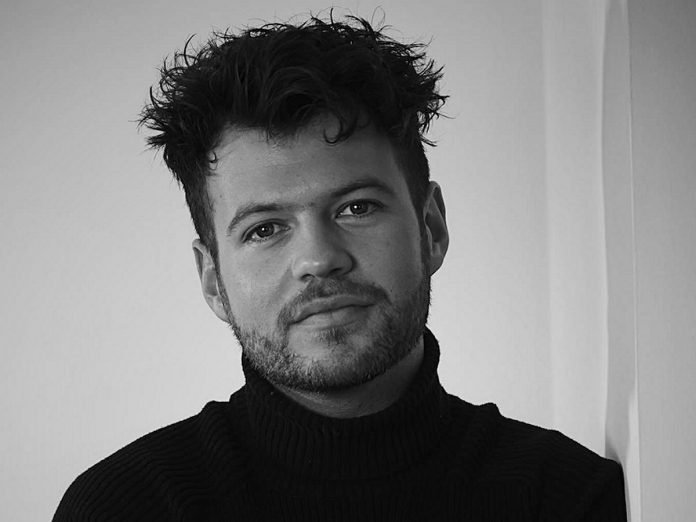 Written by McShane in 2020 during a pandemic lockdown, Cherubs is described as "a wild ride that hits somewhere between Beetlejuice and Blackadder." It was given a full online table reading by the New Works Playhouse in London U.K. in January 2021, with McShane completing the final script this past January.
Ctrl-ART-Del's production of Cherubs is being directed by Tim Nicholson, an established professional actor and producer who is also mentoring Ctrl-ART-Del's core team, who are mostly in their twenties and thirties. Written by a young playwright, Cherubs is a perfect fit for Ctrl-ART-Del according to Nicholson.
"Cherubs is a very funny play that looks at religion from a unique point of view," Nicholson explains. "Two disgraced guardian angels, exiled to Earth for insubordination, are drawn into a plan to blackmail their way back into heaven. With nods to Terry Pratchett and Martin McDonagh, this play will have the viewer laughing at one moment, and somberly reflecting the next."
Advertisement - story continues below
Tweet this quote
"It's both wickedly entertaining and challenging," Nicholson adds. "It should be a welcome refresh for audiences who prefer their theatre without fluff. There are guardian angels, but it's definitely not It's a Wonderful Life."
Cherubs premieres at the Northern Lights Performing Arts Pavilion (5358 Haliburton County Road 21, Haliburton) at 7:30 p.m. on Friday, March 31st with a matinee performance at 2 p.m. on Saturday, April 1st.
Tickets are $30 (plus fees) for assigned seating and are available at eventbrite.ca/o/ctrl-art-del-theatre-59084052373. Note that Cherubs is recommended for audiences ages 14 and older, as the play contains strong language, drug use, and dark themes including suicide.
For more information about Ctrl-ART-Del, visit www.ctrlartdel.ca.