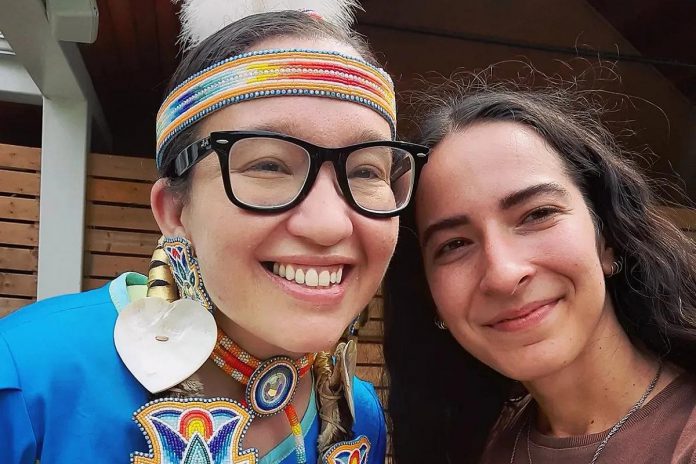 As part of Artsweek Peterborough, the courtyard at Peterborough Square is the home of "Hot Spots," a series of 10 half-hour performances by Peterborough artists taking place at 12:30 and 5:30 p.m. until Friday (May 10).
Artsweek organizer Electric City Culture Council (EC3) asked musician Sara Shahsavari to curate the series of performances, consistent with Artsweek's theme to present "art in unexpected places."
"I was very honoured and really grateful that EC3 reached out to me to be a part of Artsweek and to help shine the spotlight on other artists that are on the margins, or new or just starting their artistic journey," says Shahsavari, who is also the founder of Borderless Records and director of the Borderless Music and Arts Festival.
Advertisement - content continues below
EC3 executive director Su Ditta calls Hot Spots "a really great variety of performers, musicians, spoken word poets, dancers, solo acts, duos, and trios," adding the series is focused on artists who "don't get enough exposure and not enough people know about them and how fabulous their work is, and again, to put it in unexpected places."
With Hot Spots providing an opportunity for underrepresented or marginalized artists to shine, Shahsaravi was the ideal choice for curator.
"We asked Sara Shahsaravi to work with us because she organizes the Bordlerless Festival and has a lot of context and expertise in BIPOC artists in the city who are really strong performers," Ditta says.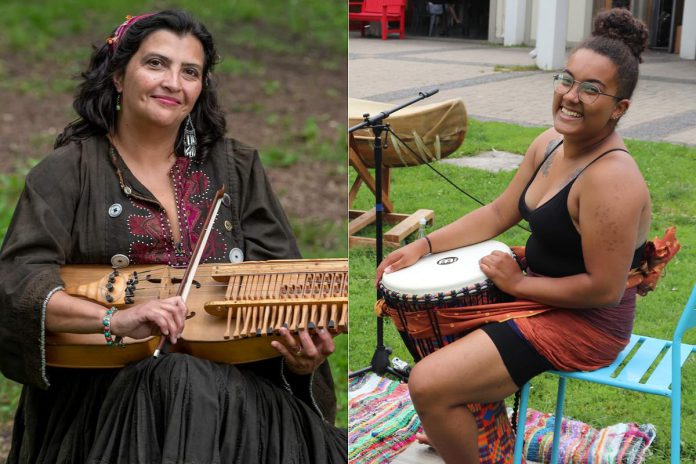 Shahsavari — a singer-songwriter, multi-instrumentalist, and artist who performs under the name Shahrazi — is among the artists who will perform over the course of the week.
They will perform alongside master violinist Saskia Tomkins and multi-disciplinary artist Jade Moulton on Wednesday at 12:30 p.m., and then again on Thursday at 5:30 p.m. with Kelli Marshall, an Anishinaabe (Ojibway) dancer and workshop facilitator.
"It's really important for EC3 and Artsweek to keep developing and supporting all the great local artists," Shahsavari says. "Who else is doing stuff that's interesting and how can we get them involved? Putting it all together in this amazing multidisciplinary, really creative festival is so cool."
Advertisement - content continues below
Other performers throughout the week include Will Ward (Wednesday at 5:30 p.m.) and Harbhajunkie (Friday at 5:30 p.m.), both of whom represent a newer generation of musical talent emerging within Peterborough.
Harbhajunkie, the stage name of Mridul Harbhajanka, released a collection of atmospheric songs called Making Tunes and Eating Fruit earlier in 2023, in addition to her work recording and performing with Peterborough music collective Effigy Girl.
Ward has performed twice in as many months at Sadleir House, most recently as part of ArtsweekPLUS which saw him take his majestic piano and vocals to the stage as part of a bill that featured local acts Corpus Colossal and Garbageface and Halifax's Plural.
Hot Spots kicked off on Monday afternoon with a performance by musicians The Colton Sisters, with dancer and choreographer Mintu Maria James leading five accomplished dancers in a mixed program of classical Indian dance and Bollywood dance on Monday evening.
Also performing at Hot Spots is Alderville First Nation singer-songwriter Cale Crowe at 12:30 p.m. on Tuesday, followed by spoken-word artist and two-time Canadian Independent Poetry Slam Championship finalist Elizabeth Jenkins at 5:30 p.m.
Musician Adrian Lowe, who mixes keyboard and loop pedal and describes his music as "contemporary classical new age", performs at 12:30 p.m. on Thursday. Queer, trans, and non-binary Venezuelan-American singer-songwriter and instrumentalist Ále Suárez, who infuses Latin styles with R&B and jazz, will perform at 12:30 p.m. on Friday.
Advertisement - content continues below
"Every day, there's an hour's worth of performance and it's all free," Ditta notes. "It's everything from DJs to spoken word poets, Indian fusion, dance, Indigenous dance and drumming. It's a really beautiful, inspiring, well-put-together program."
For complete details of Artsweek 2023, including any last-minute schedule changes, visit artsweekpeterborough.ca.
kawarthaNOW is proud to be the official media sponsor of Artsweek Peterborough 2023.