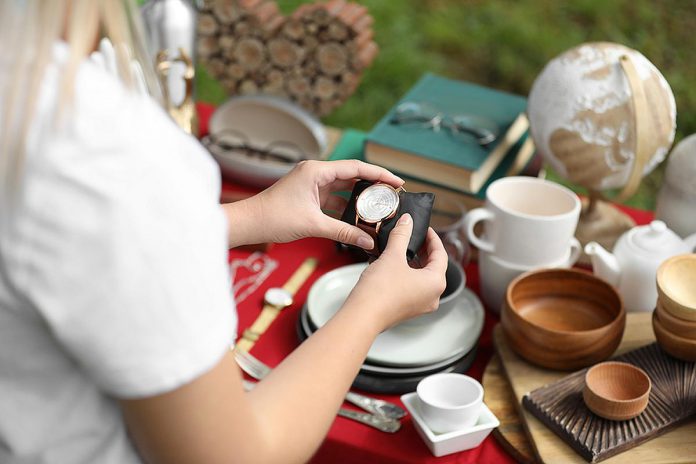 The East City Neighbourhood Yard Sale is returning in Peterborough for its third year from 8 a.m. to 1 p.m. on Saturday (May 13).
This year's neighbourhood yard sale promises to be the biggest yet, with more than 70 homes across East City and beyond participating. The neighbourhood yard sale will go ahead rain or shine.
Most participating homes are located between the Otonabee River and Ashburnham Drive from Parkhill Road East in the north to Maria Street in the south. A few homes just beyond East City are also participating, including north of Parkhill Road East, east of Ashburnham Drive (south of Maniece Avenue), and even east of Television Road (south of Old Norwood Road).
Advertisement - content continues below
"Whether you're a seasoned collector, a bargain hunter, or just looking for some good old-fashioned fun, there will be something for everyone," reads the Facebook event description. "From furniture to clothing, books, toys, tools, and everything in between, you never know what gems you'll find."
This year, a few East City businesses are also participating by hosting sidewalk sales on Hunter Street East from 10 a.m. to 3 p.m., including Revive Hair Lounge, Flossophy, Kelcey's Nutrition Centre, De.Kor, and Juniper Peterborough.
For more information and updates, visit the East City Peterborough Facebook page at www.facebook.com/eastcityptbo.
PDF: 2023 East City Neighbourhood Yard Sale maps
2023 East City Neighbourhood Yard Sale maps