Maroon, white, and bright blue never looked as good together as they did Monday (May 22) as fans of the Ontario Hockey League champion Peterborough Petes feted their hockey heroes under a flawless sky.
The community celebration at Quaker Foods City Square in downtown Peterborough — held less than 24 hours after the hometown side edged the London Knights 2-1 to claim its 10th J. Robertson Cup — drew some 500 raucous supporters of the club.
Following the screening of a video highlighting past Petes' championships that was projected on a 16-foot video wall, the crowd patiently sat through the obligatory speeches from area political representatives. However, when Petes players were introduced by name before walking a gauntlet with fans jammed tight on both sides, the energy level ramped up considerably.
Advertisement - content continues below
Tweet this quote
Among the more exuberant was Charlene Avon, who grandson JR Avon plays centre for the Petes and, with his teammates, will travel to Kamloops, B.C. later this week to do battle in the 103rd Memorial Cup Canadian junior hockey championship.
Asked her reaction to the Petes' championship win, Avon posed a question of her own.
"Can you not tell from the smile on my face?" she said, adding "It's absolutely beautiful and we're going to Kamloops, and we're going to win it all."
"It doesn't get better than this. You can feel the rise in everyone's spirits. What a way to send the guys away to Kamloops. They're going to remember this and they're going to know that we're with them."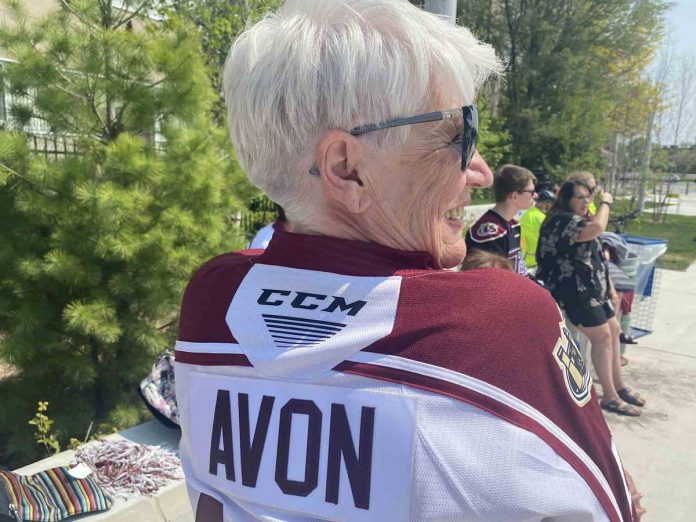 An attendee at every Petes' home game and a more than a few road games, Avon will make the trip to Kamloops to cheer on her grandson.
Like Avon, season ticket holder Fred Delahey was at the Memorial Centre for the championship-clinching game. He says the atmosphere "was electric … everybody was jumping around and hooting and hollering."
Looking ahead to the Memorial Cup — the Kamloops Blazers, the Seattle Thunderbirds, and the Québec Remparts will also vie for storied championship trophy — Delahey is cautiously optimistic.
"They've got a fair shot at it," he says. "If they continue to play like they've been playing, who knows? They're on the dance floor."
Advertisement - content continues below
Tweet this quote
Meanwhile, doing some tandem cheerleading were Angele and Samantha Westlake.
"We couldn't be more proud of the boys and our community — how we're all coming together to celebrate them today," said Angele. "They worked so hard. They never gave up. When they were down in some of the games, they fought back."
Samantha admits to having been worried during the Petes' remarkable playoff win, which saw the club win best-of-seven series against the Sudbury Wolves, the Ottawa 67s and the North Bay Battalion before taking out the Knights.
"It was so nerve wracking but the boys pushed through," Samantha said. "There was no quit. They deserve this so much."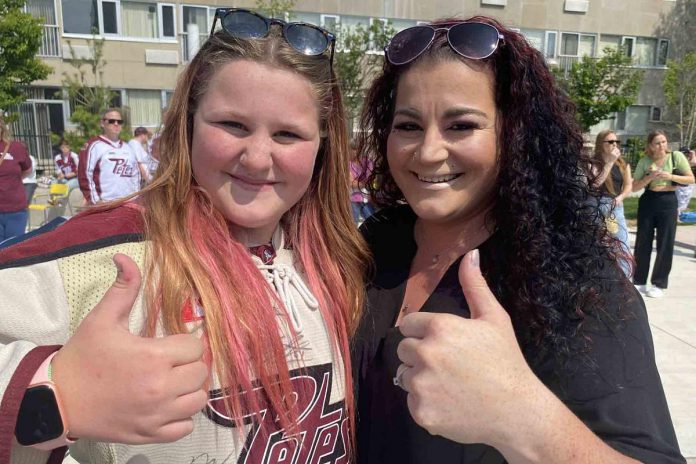 A season ticket holder for eight years now, Ted Dawes said he never saw the Memorial Centre look and feel like it did during game six.
"Sudbury in four (games) and then Ottawa in six and North Bay in seven and London in six. Those were not easy series. This is great today for the city. It's been a long time since we had something like this and it's great to have it back."
A long time indeed. Prior this championship, the Petes last wore the Ontario Hockey League crown in 2006 when they defeated the same London Knights. As for the Memorial Cup trophy, the Petes last claimed that prize in 1979 — the one and only Canadian championship ever won by the club.
Advertisement - content continues below
Tweet this quote
Jace Reil, who plays for the U13 Petes, is too young to have any recollection of that but he's just fine with living in the moment.
"I hope they do really good … I think they'll do good," said Jace when asked how he feels the Petes will fare at the Memorial Cup.
Surveying the Quaker Foods City Square, Peterborough Mayor Jeff Leal — appropriately attired in a Petes jersey — liked what he saw and heard.
"This is a great shot in the arm for the city," said Mayor Leal, who took in the championship win with his son Braden. "It's a major positive thing for the community. Last night (Sunday) at the Memorial Centre, (there were) 4,100 people — you could not put another body into the PMC. The atmosphere was electric."
"I give full credit to (former) mayor Diane Therrien and her council who made the strategic decision to build a public square in downtown Peterborough," Leal added. " I've had some other mayors visit me and take a tour of the square here because they would like to replicate it in their downtowns."
Echoing Mayor Leal's excitement over the public space's use was city councillor Matt Crowley.
"This is exactly the kind of event that we want here," he said. "It's the perfect venue for something like this. Now, with the Petes going to Kamloops for the Memorial Cup and the (Peterborough) Lakers coming back in a week and a half, it's a great thing."
Advertisement - content continues below
Tweet this quote
While it's not yet official, Peterborough Downtown Business Improvement Area (DBIA) executive director Terry Guiel said it's "90 per cent certain" that a community watch party will be held in the square in conjunction with the Petes' first Memorial Cup game.
That contest takes place at 6 p.m. on Saturday (May 27) at the Sandman Centre in Kamloops against the Western Hockey League champion Seattle Thunderbirds.
Last Friday (May 19), game five of the Peterborough-London series was screened in the square by Porter Sound, sponsored in part by kawarthaNOW. While welcoming the collaboration with the city that made that happen, Guiel said for that partnership to continue moving forward "we need to make sure the red tape is out of the way so we can have impromptu special events like this and we don't need 90 days to fill out a form."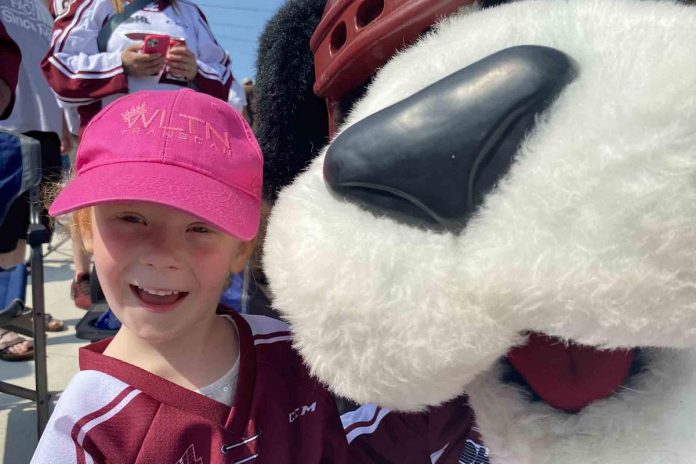 "The community needs a space like this," Gueil said. "It makes a city a livable, enjoyable place. We have diehard fans of the downtown but there's also a large demographic that's new to Peterborough. We need to introduce them to the downtown as well as reintroduce people who haven't come downtown in awhile."
Fans can catch the Memorial Cup games on OHL Live, TSN, Freq 90.5, Oldies 96.7 and Classic Rock 107.9.
Those interested in travelling to Kamloops to cheer on the Petes will have to make their own arrangements, with the Petes strongly encouraging fans to arrange tickets through the Sandman Centre or other official sources as capacity is limited at the Sandman Centre.