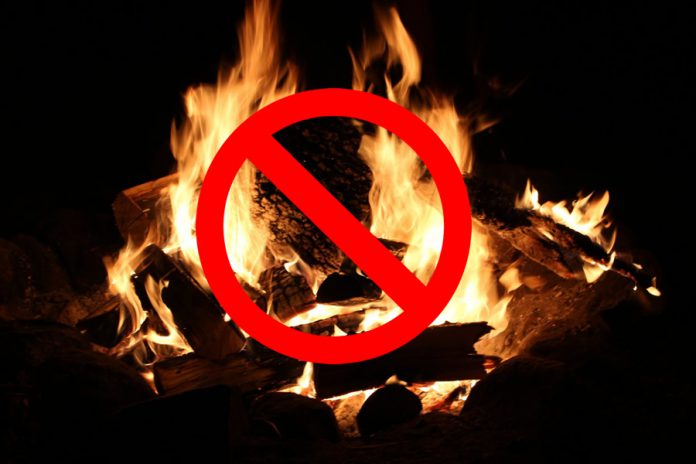 Due to the extreme forest fire hazard, a total fire ban is now in place in much of the northern Kawarthas region.
Several townships in Haliburton County were already under a fire ban before a county-wide fire ban was implemented last Thursday (June 1), when the Ministry of Natural Resources and Forestry also declared a restricted fire zone that includes Haliburton County.
Both Hastings Highlands in Hastings County and North Kawartha Township in Peterborough County, which are adjacent to the restricted fire zone, declared total fire bans on Monday (June 5).
Advertisement - content continues below
Under both a restricted fire zone and under municipal fire bans, no open air fires are permitted, not even for cooking or warmth. Campfires are not permitted at any time, charcoal barbeques are not permitted, and fireworks are not permitted. All open burn permits are suspended.
As of June 5, other municipalities in Peterborough County have yet to declare total fire bans, although both Douro-Dummer and Trent Lakes have declared high or extreme fire hazard ratings. Havelock-Belmont-Methuen and Cavan Monaghan have restricted open air burning except for small evening campfires. Asphodel-Norwood and Selwyn have not updated their fire hazard ratings since April. For the most recent updates on fire bans in individual townships, visit the Peterborough County website and select the corresponding township.
The fire hazard rating in the City of Kawartha Lakes is currently set to extreme, but a fire ban is not yet in place.
Fire bans are also in place at a number of provincial parks, including Algonquin, where two out-of-control fires were burning as of June 3.