For the final production of its 25th season, Peterborough's New Stages Theatre Company is bringing American playwright Lynn Nottage's Pulitzer prize-winning play Sweat to Market Hall Performing Arts Centre for a one-night-only staged reading on Sunday (June 11).
New Stages has recruited an all-star cast for the staged reading, where the actors perform the script without sets or costumes. In addition to well-known Peterborough actors Beau Dixon and Kait Dueck, three actors who starred in previous theatrical productions of Sweat will perform in the reading: Christopher Allen and Ordena Stephens-Thompson, who starred in the 2020 production by Studio 180 Theatre and Canadian Stage in Toronto, and René Escobar Jr. who performed in the 2020 Theatre Aquarius production in Hamilton.
Rounding out the cast are celebrated Canadian actors Catherine Fitch (Butterbox Babies, This Is Wonderland, Murdoch Mysteries, Designated Survivor, Reacher, Family Law), Tony Munch (Shoot 'Em Up, Cube Zero, The Boondock Saints II: All Saints Day, The Expanse, Guillermo del Toro's Cabinet of Curiosities), and Andrew Chown (Burden of Truth, Lakewood, Slasher, and many theatrical productions including Shakespeare In Love, Mary Stuart, and Bengal Tiger at the Baghdad Zoo).
Advertisement - content continues below
Set in Reading, Pennsylvania in 2000 just as the effects of NAFTA are beginning to ripple through America's industrial heartland, Sweat follows a group of friends working at a steel mill as they blow off steam at a local bar. When rumours surface that their company is considering layoffs while flyers are being posted to recruit non-union workers for less money, tensions boil over and the workers become embroiled in a war between capitalism and community.
The play premiered at the Oregon Shakespeare Festival in 2015, and was produced Off-Broadway the following year before premiering on Broadway in 2017, when Sweat won the Pulitzer Prize for Drama for being "a nuanced yet powerful drama that reminds audiences of the stacked deck still facing workers searching for the American dream."
It was the second Pulitzer for playwright Nottage, whose work often focuses on the experience of working-class people (particularly working-class people who are Black). She previously won in 2009 for her play Ruined, making her the first and only woman to have won the Pulitzer Prize for Drama two times.
VIDEO: "Sweat" – Oregon Shakespeare Festival trailer

Advertisement - content continues below
After being commissioned by the Oregon Shakespeare Festival to write a play about an American revolution, Nottage decided to write about the de-industrial revolution, which she called "the biggest shift in American sensibilities since the 1960s."
She was inspired to choose Reading, Pennsylvania as the play's setting after reading in the New York Times that the Census Bureau had found Reading to be the poorest American city of its size, with a poverty rate of more than 40 per cent.
Nottage spent two and a half years interviewing residents of Reading before completing Sweat.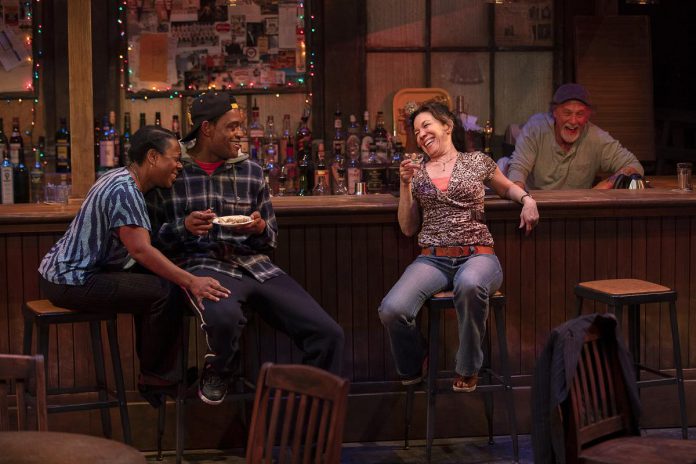 Tweet this quote
"These were people who felt helpless, who felt like the American dream that they had so deeply invested in had been suddenly ripped away," Nottage told Michael Schulman of The New Yorker in March 2017. "I was sitting with these white men, and I thought, 'You sound like people of colour in America.'"
Schulman called the play "the first theatrical landmark of the Trump era," referencing Nottage's prescience in distilling the frustration and rage of American blue-collar workers that played no small part in the 2016 presidential election of Donald Trump.
"The play seemed to analytically grasp what too many political pundits had missed: the seething anger that turned a reliable blue state such as Pennsylvania red," Charles McNulty wrote in The Los Angeles Times in 2018.
Advertisement - content continues below
"The topicality of the drama sadly hasn't diminished," McNulty added. "Economic fears and rising inequality are still polarizing Americans. In its lucid examination of how these divisions have activated other fault lines, Sweat offers the healing balm of a probing and compassionate playwriting intelligence."
Presented by Cambium Consulting & Engineering and Peterborough Optometric and supported by the City of Peterborough, Sweat is the New Stages' final production of the 2022-23 season before the summer break.
At the staged reading, New Stages artistic director Mark Wallace will be announcing the plays lined up for New Stages' 2023-24 season beginning in the fall.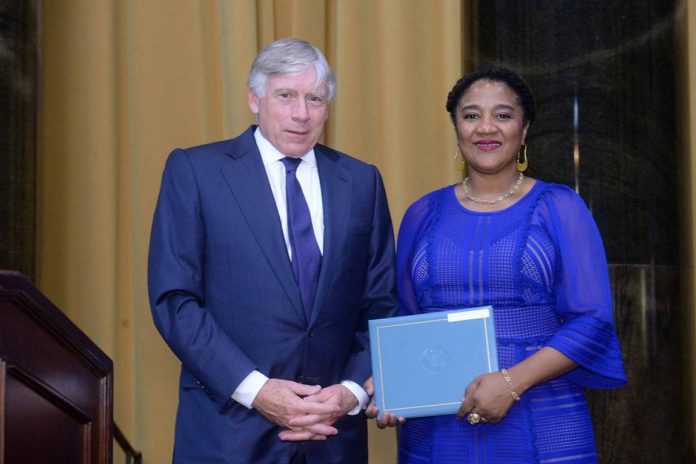 Advertisement - content continues below
The staged reading of Sweat takes place at 7:30 p.m. on Sunday, June 11th at Market Hall Performing Arts Centre in downtown Peterborough.
General admission tickets are $22 ($11 for arts workers, students, or the underwaged), available in person at the Market Hall box office at 140 Charlotte Street from 12 to 5 p.m. Monday to Friday or online anytime at tickets.markethall.org.
Content advisory note: Sweat contains themes of racism and uses words that are offensive and demeaning, including the n-word, and is not recommended for audience members under the age of 14.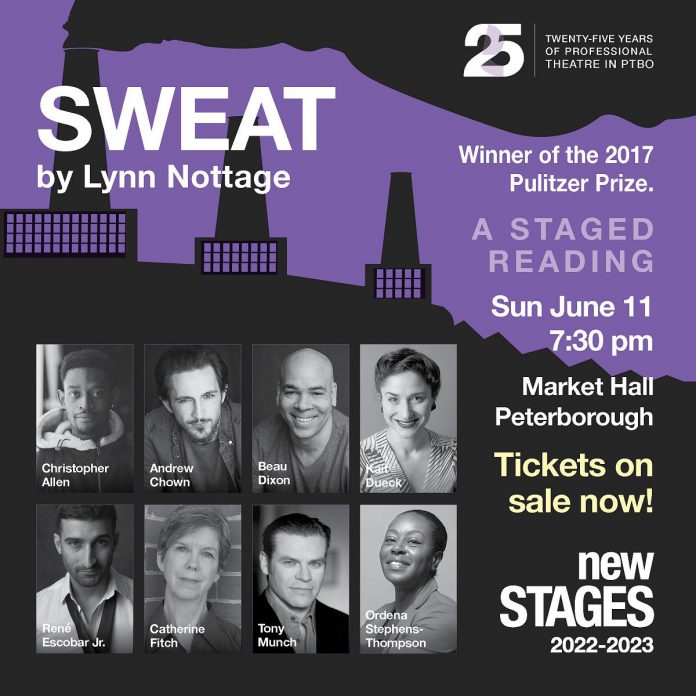 kawarthaNOW is proud to be media sponsor of New Stages Theatre Company's 25th anniversary season.