After years spent battling personal and professional hardships, franchise owner Akshana Katoch is gearing up for a busy summer at The Ten Spot in Lansdowne Place Mall with the help of Community Futures Peterborough.
A women-led business from top to bottom, The Ten Spot is a "one-stop spot" for beauty maintenance. With locations from coast to coast across Canada and internationally in the United States, The Ten Spot's services include laser hair removal, facials, nails, and brow and lash treatments.
Though Katoch had always been familiar with the brand, becoming a franchise owner wasn't something she would have predicted for herself even as recently as five years ago. Living in Pickering, she had spent most of her adult life working for a financial institution.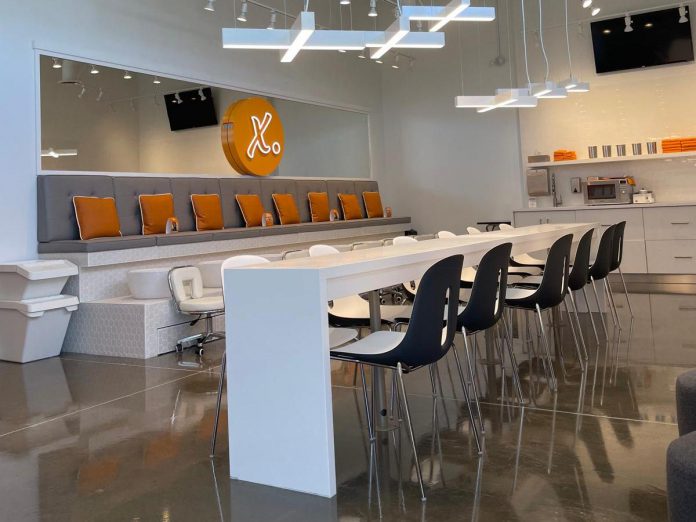 "I felt comfortable so I didn't think there would ever be a need to look anywhere else," she says.
But at the end of 2017, a devastating accident led Katoch on a whole new career trajectory. The resulting traumatic brain injury prevented her from working or being "a proper mother" to her young children.
"It got so bad to the point where it was very difficult for me to even hold a conversation," Katoch explains. "I couldn't find the words and then I would have these attacks where my husband would have to literally pick me up and place me into our hot tub just to shock my body out of the attacks. It was a very, very rough period of our lives and we had to re-evaluate our whole life. My husband needed to pay attention to me, and I needed to be able to heal."
Tweet this quote
When Katoch and her husband first decided to move so they could "slow down and focus on family," they were torn between living in Peterborough and Leamington. But the answer became clear when they were on the way to a house viewing in Peterborough. With the roads still partially frozen, the couple misjudged a turn and ended up in a ditch.
"Within minutes, all cars stopped … everyone was asking if we were OK," she says, explaining that a stranger immediately started hooking up his truck to pull out her car.
She says she was inspired by these gestures and the people who helped her.
"My husband and I looked at each other and realized 'This is it, this is where we're raising our kids'," she recalls. "We fell in love with Peterborough."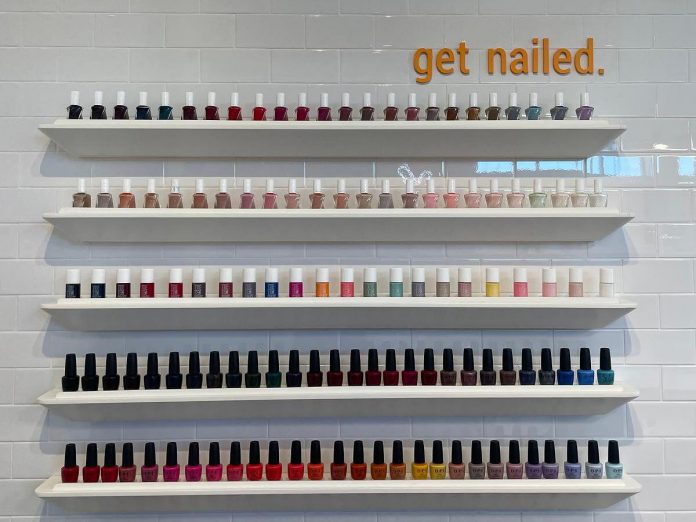 Tweet this quote
Once they were settled in their new home, Katoch took the time she needed to heal before eventually looking into franchise opportunities. She felt that franchising would allow her to create jobs, fill a gap in the city, and invest in a business that would give her flexibility and time for her young family.
"For us, because of the life journey that we've had, our appreciation for every single day and our appreciation for life is very, very deep," says Katoch. "So we needed to make sure that we chose a business that embodies our values as well."
That's why she was drawn to The Ten Spot. She was already familiar with the brand and felt connected to the company's mandate, which was centred around making clients feel confident in their own skin.
"Our core values are phenomenal," she notes. "Our purpose is to make everyone feel like they're living life as a 10 out of 10. We're all about making the most out of life and feeling the best, both inside and out."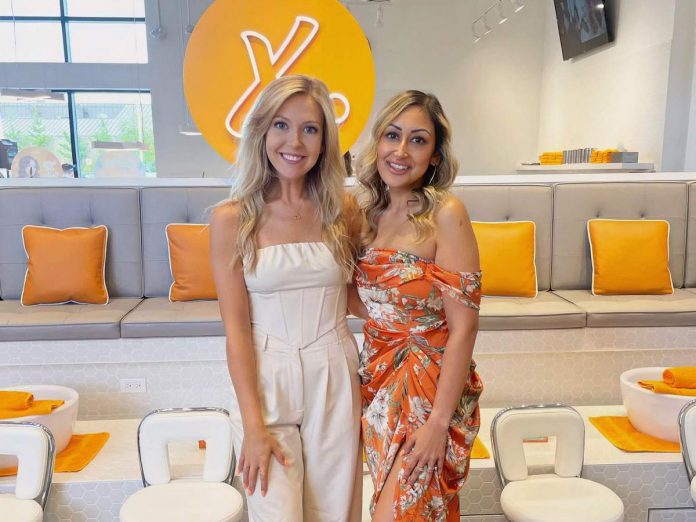 As someone who would regularly get her nails done and always had a positive experience while doing it, The Ten Spot was a natural fit for Katoch.
"The Ten Spot brings two worlds together — that corporate world plus the world of aesthetics," she says. "So to be able to bundle that together, what more could I have asked for?"
Since Katoch was accustomed to a corporate world but still struggling with a brain injury, she liked that owning a franchise meant she'd be given a "blueprint" with the company's award-winning business model, though she would still have creative liberties.
Tweet this quote
"It just made me feel a lot safer knowing that I have resources to fall back on and have that support, but from there I can just turn it into my own," she explains. "People might associate The Ten Spot with something big box, but it's actually a small business. It's a family-run business. With franchising, it's operationally documented, but it's 100 per cent up to you to make it flourish."
"Becoming a franchise owner is a great option for someone interested in becoming an entrepreneur," says Devon Girard, Executive Director of Community Futures Peterborough. "And it's also important for us to educate our community on what local ownership means when it comes to franchises and show the face of the local owner behind the business."
As a not-for-profit organization that provides financial and advisory support to growing businesses, Community Futures Peterborough is always eager to help all entrepreneurs — those looking to expand, build a business from the ground up, or start a franchise.
Though Katoch officially became a franchise owner in January 2020, the COVID-19 pandemic halted her plans. Even once she began construction two years later, uncontrollable delays including soaring construction rates and a drywaller strike continued to push back The Ten Spot's opening date.
Still, Katoch embraced The Ten Spot's core values and maintained positivity throughout the obstacles. Finally, at the tail end of last summer, the store finally held its grand opening. Though the salon received a great response and had immediate success, Katoch says it had opened too late to fully gain momentum going into the winter.
"The objective is to open right at the beginning of spring because that's when you get the influx of everyone wanting to get ready for summer," she says. "But because of the delays, we missed that. We never got an opportunity to gain momentum and gain the traction that we needed to carry us into the slower season."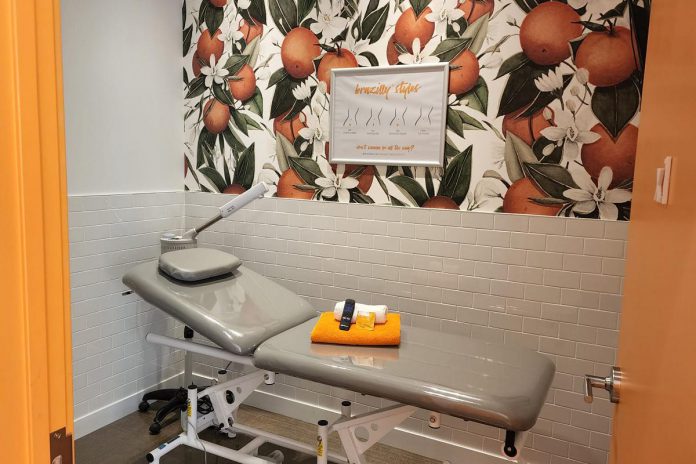 Tweet this quote
That's when Katoch approached Community Futures Peterborough for financial support to help make it through the slower winter months. Without that assistance, Katoch says The Ten Spot wouldn't be where it is today.
"With their help, we've been able to hire more staff," says Katoch who explains that, unlike other spas, the aestheticians at The Ten Spot receive "extensive" training and monthly coaching. Though she says it's necessary, this training takes the staff off the floor and lowers the spa's revenue.
"Being able to balance the training is so phenomenal and I'm so grateful for Community Futures for that," she says. "They see our vision."
Tweet this quote
As for Community Futures Peterborough, offering support for Katoch was an easy decision because a clear business plan was in place.
"In general, franchises have a higher rate of success than a start-up because they are a turn-key business model," says Braden Clark, Business and Loans Manager at Community Futures Peterborough. "The Ten Spot is an established brand with a corporate team in place to guide owners through the operations, marketing, and strategy in order to be successful."
Not only has the support from Community Futures Peterborough allowed The Ten Spot to grow from a team of eight to what will become 14 next month, but it's allowed the salon to give back to the community — something Katoch says is at the core of The Ten Spot's values.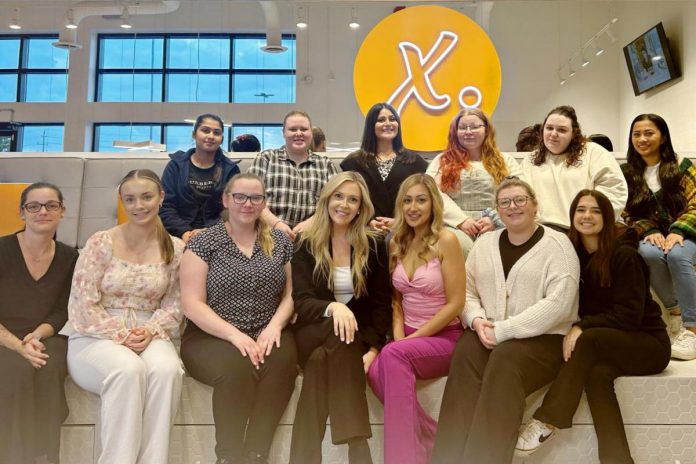 Tweet this quote
In less than a year since it has been open, Katoch's salon has already collected for Kawartha Food Share, done the Peterborough Butterfly Run, and contributed to One Million Meals.
"I'm all for giving back," she says. "It just goes to show when you become part of a community, it's a family of support."
Peterborough's The Ten Spot is located in unit 150B in Lansdowne Place Mall at 645 Lansdowne Street West in Peterborough. For more information on The Ten Spot's services and products offered, visit thetenspot.com. To contact The Ten Spot's Peterborough location, call 705-741-1010 or email peterborough@thetenspot.com.
To find out more about how Community Futures Peterborough supports local businesses, visit cfpeterborough.ca and follow them on Facebook, Instagram, and Twitter.
Community Futures Peterborough has a mission to support small businesses with flexible financing in the City and County of Peterborough. It has invested more than $40 million in over 1,100 small businesses since 1985, creating or maintaining more than 4,100 jobs in the City and the County. Community Futures Peterborough is a not-for-profit organization funded by the Government of Canada, through the Federal Economic Development Agency for Southern Ontario (FedDev Ontario).
This branded editorial was created in partnership with Community Futures Peterborough. If your organization or business is interested in a branded editorial, contact us.