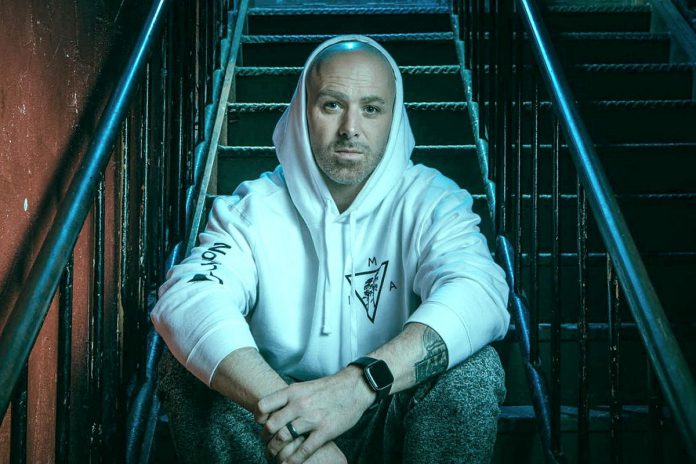 So what's in a name? Well, pretty much everything if you were born Luke Boyd and set out on the path to become one of the most respected and successful rap artists and producers in Canada and, arguably, well beyond.
In performance mode, the 45-year-old Boyd is known as Classified — a name any rap and hip hop fan worth their weight in gold embellishments is very familiar with.
One week after bringing hip hop sensation Shawn Desman to Del Crary Park, Peterborough Musicfest will keep the dance party going on Saturday (July 22), welcoming Classified as season 36 continues. As always, admission to the 8 p.m. show is free.
Advertisement - content continues below
Born and raised in Nova Scotia, Classified was just 18 years old when, in 1995, he formed his own production label and released his debut album Time's Up, Kid.
He would record and release eight more albums before 2005's Boy-Cott-In The Industry, which was nominated for a 2006 Juno award, brought a solid indication of wider fame to come.
The following year, he released Hitch Hikin' Music, bringing forth the singles "Find Out," "Feelin' Fine Remix," "All About U," and "Hard To Be Hip Hop." Featuring a number of appearances by Classified's rap pals, the album earned yet another Juno award nomination.
VIDEO: "Oh … Canada" – Classified

After signing his first major record label deal in 2008, Classified hit pay dirt with Self Explanatory. Debuting at number 25 on the Canadian Albums Chart, the single "Anybody Listening" gave Classified his first mainstream success while "Oh … Canada" peaked at number 14 on the Canadian Hot 100 and eventually garnered a Juno nomination for single of the year.
The period from 2011 into 2017 was huge for Classified. He released three albums during that stretch — Handshakes And Middle Fingers, Classified, and Greatful — while piling up accolades on the strength of the hit singles "That Ain't Classy," "Inner Ninja," "3 Foot Tall," "Filthy", "No Pressure" (featuring Snoop Dog), and "Noah's Arch."
That album was followed by 2018's Tomorrow Could Be the Day Things Change and his most recent release, 2022's Retrospected, which featured collaborations with fellow Canadian singer-songwriters including Jann Arden, Dallas Smith, Matt Mays, Joel Plaskett, and David Myles.
Advertisement - content continues below
Combined with his earlier work, Classified's prodigious output has earned him 24 award nominations and eight award wins between the Juno Awards, the East Coast Music Awards, and the MuchMusic Video Awards. If that's not enough to impress the fickle, his music has been streamed a remarkable 200 million streams globally.
In retrospect, his name may be Classified but he's far from being a secret.
Collaborations have been, and remain, huge in Classified's world. Besides the aforementioned hook-up with Snoop Dog, he has worked with a number of top-of-their-game hip hop artists, Rae Kwon, DJ Premier, and Maestro Fresh Wes among them.
VIDEO: "Inner Ninja" – Classified featuring David Myles

In a 2016 interview with Adria Young of The Coast, he reflected on what brought about the Snoop Dog collaboration for "No Pressure."
"That was me being a fan," he said. "I had been reaching out to him for a few minutes before he ended up here (in the Halifax area) for an episode of The Trailer Park Boys. When I found out, I got in touch with management, like he'll be just 20 minutes down the road from me. So they invited me to bring a small studio to his hotel."
Classified added his meeting with Snoop Dog was initially "all business."
Advertisement - content continues below
"But once he got into the song, he became more chill and we started having fun, had some puffs," Classified recalled. "So it was cool. It started a little weird but it got cool."
While Classified's early albums, such as Boy-Cott-In The Industry and Hitch Hikin' Music, featured lyrics more in line with the weed-smoking party antics of the rapper lifestyle, Greatful showed another side of the artist long regarded as being socially conscious — in particular the seriousness he attaches to his role as the father of three girls.
In a 2016 interview with Devin Pacholik of the Regina Leader Post, Classified spoke about addressing fatherhood in Greatful.
VIDEO: "3 Foot Tall" – Classified

"I address (that topic) a lot more than other rappers," Classified said. "That's part of my identity."
"I don't have a crazy, movie-type life that I'm going to talk about. I don't talk about bank robberies gone wrong or blah blah blah. I talk about real shit that I'm going through."
In 2021, Classified released the memoir Off the Beat N' Path in which he explores his journey from a small-town teenager to a successful musical artist.
Advertisement - content continues below
Peterborough Musicfest is presenting 15 free-admission concerts during its 36th season, each staged on Wednesday and Saturday nights until August 19th, and supported by more than 100 sponsors, kawarthaNOW among them.
Overseen by general manager Tracey Randall and staff, a board of directors, and numerous volunteers, Peterborough Musicfest's stated mission remains "to provide diverse, affordable live music to enrich cultural and economic prosperity in our community."
For more information on this concert and the entire 2023 season, visit www.ptbomusicfest.ca or phone the Peterborough Musicfest office at 705-755-1111.
kawarthaNOW is proud to be a headline sponsor of Peterborough Musicfest's 2023 season.