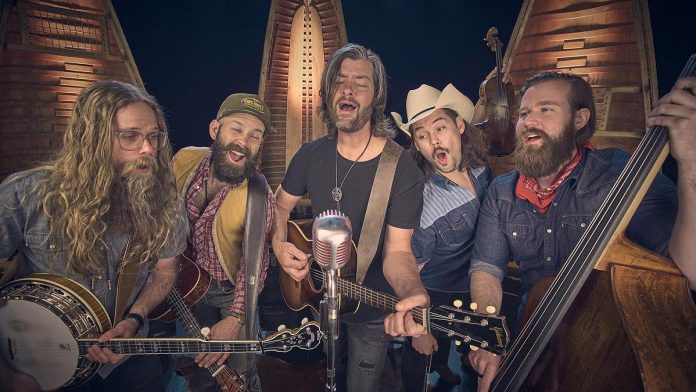 If the Peterborough Musicfest brain trust has learned anything over the years, it's that they better satisfy the appetite of country music fans lest they risk open rebellion.
It took awhile — 14 concerts, to be exact — but the free-admission music festival will finally feed the country-music hungry as it draws the curtain on its 36th season with not one but two very different acts that are putting a unique stamp on the country music genre.
On Saturday (August 19) at Del Crary Park, Peterborough Musicfest is presenting headliner Tim & The Glory Boys, with hard-to-ignore and equally hard to forget Robyn Ottolini opening. Admission to the 8 p.m. concert is free.
Advertisement - content continues below
Self-described as "a Canadian gang of backwoods hillbillies with world-class facial hair and infectious on-stage energy," two-time Juno Award-winning Tim & The Glory Boys have toured for a decade now, sharing the stage with top country, roots and gospel music acts.
Formed in 2013, the 2021 CCMA Group of the Year and Rising Star nominee features front man Tim Neufeld, a Winnipeg-sprung singer-songwriter and recording artist with quite a pedigree.
In 2000, Neufeld, with his brother John, founded the contemporary worship music band Starfield. As lead singer and guitarist, Neufeld led Starfield to four Juno Award nominations, a Western Canada Music Award, and 10 GMA Canada Covenant Awards. The band recorded and released five albums before going on hiatus in 2012, at which point the two brothers pursued their own solo projects.
VIDEO: "Me Without You" – Tim & The Glory Boys

As a solo artist, Tim Neufeld released two albums, with the first, 2013's Trees, bringing him a 2014 Juno Award for Contemporary Christian/Gospel Album as well as a 2013 Country Gospel Music Association award for Modern Worship Album of the Year.
As if he wasn't busy enough with his solo pursuits, Neufeld formed The Glory Boys, a country and bluegrass trio, in 2013.
Initially billed as Tim Neufeld and The Hallelujah Glory Boys, the name was shortened before the trio took to the road for 60-city tour of Canada to promote Trees.
The following year saw the trio release their debut album The Joy, which earned a 2015 Juno Award nomination for Gospel Album of the Year. In 2016, the follow-up album Hootenanny! came forth, winning Neufeld et al a 2017 Juno Award for Contemporary Christian/Gospel Album of the Year.
Advertisement - content continues below
But then a funny thing happened on the way to the revival: the band swapped its Christian-themed music for a more contemporary country and bluegrass sound.
Starting in 2018 into 2022, the band released a series of singles — "Blessed," "When You Know You Know," "Without A Prayer," "Right Back Atcha," "Me Without You," "Bloodlines," and "Float" — that received generous airplay, with "When You Know You Know" certified gold.
Terming their boot stompin' feel-good sound 'canoegrass' — a reference to their bluegrass roots and the rustic country Canadiana the band has more explored — Tim & The Glory Boys are riding high with this past April's release of their debut on the Sony Canada label: a self-titled album which features a number of the previously released singles.
VIDEO: "Take Me Backroad" – Tim & The Glory Boys

The new album was preceded by the release "Take My Backroad" featuring High Valley's Brad Rempel as a guest singer.
"It is our homage to the dusty back roads and small towns that shaped us," notes Neufeld in a band press release. "It's a love letter to a simpler time and a reminder to always remember where you came from."
"It's more than just a song to us. It's a way of life. It's about slowing down, soaking in the beauty of the countryside, and cherishing the memories we've made along the way. We hope it takes our listeners on a nostalgic journey and reminds them of the magic that can be found in the simplest of moments."
For his part, guest singer Rempel remains thrilled to have been in the mix.
"It has a message that means so much to me. Tim & The Glory Boys sound incredible on it. I tried my best to not mess up the second verse."
Advertisement - content continues below
Speaking generally to the band's body of work, Neufeuld says love songs will always have an audience, noting "There's not much fault you can find in them, especially in the wholesome variety that we're singing about."
Now in the midst of a tour that will take the band across Canada into early October, the opportunity to bring their sound to new audiences has Tim & The Glory Boys chomping at the bit.
"It all comes down to having the guts to put it all on stage," says Neufeld. "But way more than that, to have the guts to say something … to bring something to the table."
Opener: Robyn Ottolini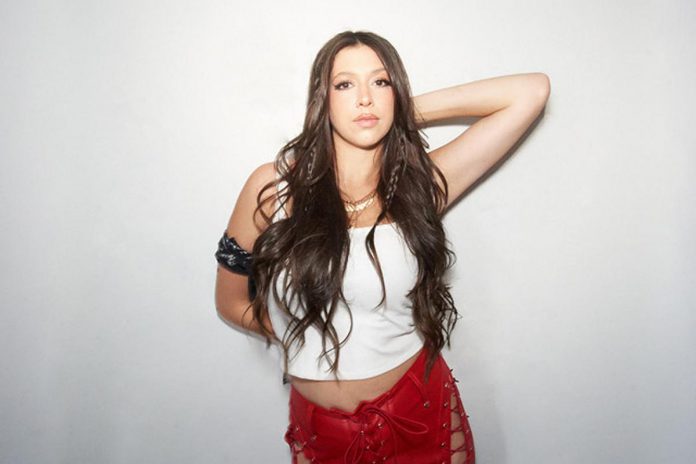 Canadian country singer-songwriter Robyn Ottolini arrives in Peterborough with more than 85 global streams of her music to her credit — a remarkable feat considering her music career first gained traction just three years ago.
Described as "the Eminem of country music" whose music "will either piss you off or make you fall in love with her," Ottolini first turned heads with "F-150," a TikTok video soundtrack favourite that rocketed to number four on the Spotify U.S. Viral 50 chart and to number three on Rolling Stone's all-genre Trend 25 listing.
Signed with Warner Music Nashville, Ottolini's latest EP I'm Not Always Hilarious garnered more than one million streams well before "F-150" went viral.
Regardless of whether it rhymes, is polite, or is even proper English, more fans of the genre are coming to the full realization that, if it needs saying, Ottolini is the one to say it.
VIDEO: "F-150" – Robyn Ottolini

Advertisement - content continues below
Peterborough Musicfest presented 15 free-admission concerts this summer, each staged on Wednesday and Saturday nights, and supported by more than 100 sponsors, kawarthaNOW among them.
Overseen by general manager Tracey Randall and staff, a board of directors, and numerous volunteers, Peterborough Musicfest's stated mission remains "to provide diverse, affordable live music to enrich cultural and economic prosperity in our community."
For more information on this concert and the entire 2023 season, visit www.ptbomusicfest.ca or phone the Peterborough Musicfest office at 705-755-1111.
kawarthaNOW is proud to be a headline sponsor of Peterborough Musicfest's 2023 season.