As the landscape of the workplace continues to evolve post-pandemic (if we can even call it that), so too does the debate around remote work.
But, according to Peterborough-based team synergy coach Meg Nimigon, there isn't a one-size-fits-all answer for what works best for each team and workplace. What's most important, she explains, is that leaders recognize the change and are willing to adapt.
"We need to look at being open to different ways of working in the future," Nimigon says. "Leaders today need to be forward thinking and have skillsets in adaptability, imagination, creativity, confidence and trust — all of these skills that we've always known to have been important but have almost gone to the backburner."
Advertisement - content continues below
Tweet this quote
Using education in applied theatre (which uses theatre-based exercises to build connections) and having spent years working online long before it was mainstream, Nimigon has built a toolkit for helping remote teams and their leaders build what she calls a "dream culture," with a large focus on teams who work remotely.
She nurtures these connections for teams through either one-on-one coaching with leaders, a team synergy program where she takes teams on a "journey" with intentional facilitated workshops based on individual team member interviews, or some combination of both.
"It's very interesting to see the multiple perspectives on a team," Nimigon says. "Leaders have one perspective of the team culture based on their own viewpoint, but that's the tip of the iceberg. Underneath the tip, there are people at all levels who know different information and have different perspectives."
But, Nimigon explains, it's essential for the goals of the business, organization, or team to use these varying perspectives to create cohesiveness and culture.
"Most of the reasons that you're not hitting your sales targets, or whatever it may be, is because the team isn't working effectively together where people's minds are being managed," she says. "There's a big tie to revenue, retention, (and) productivity because when people aren't feeling connected with one another, what happens is they don't reach out for help if they need it. Instead, they spin at their desks, they make assumptions, their confidence goes down, they don't go above and beyond, and they just feel invisible."
Nimigon states that in the ever-present debate around workplaces staying remote versus returning to the office, one of the central arguments against remote work is largely the result of a misguided belief.
"A lot of people have the mindset that you can't build team culture remotely and if we want to connect or we want to have team culture, it needs to be in person," she notes. "But team culture is not about your location, it's not about whether you're hybrid or remote or in person — that is neutral. It's the story that you bring to it that's going to define how successful you are with your team culture."
Advertisement - content continues below
Tweet this quote
So how do leaders create a successful team culture? According to Nimigon, the first step is to be intentional in creating it.
"A lot of people have a mindset that it will be really hard, and it will take a lot of work and it's going to be really uncomfortable," she says. "But it's actually really hard, takes a lot of work and really uncomfortable when you don't do it. Eventually you have to just decide to be intentional about building it — it's not going to build itself."
Opposing what people might often think of team culture, she explains it doesn't come from one afternoon of team-building exercises and it's never a finished product, but rather something that must be attended to.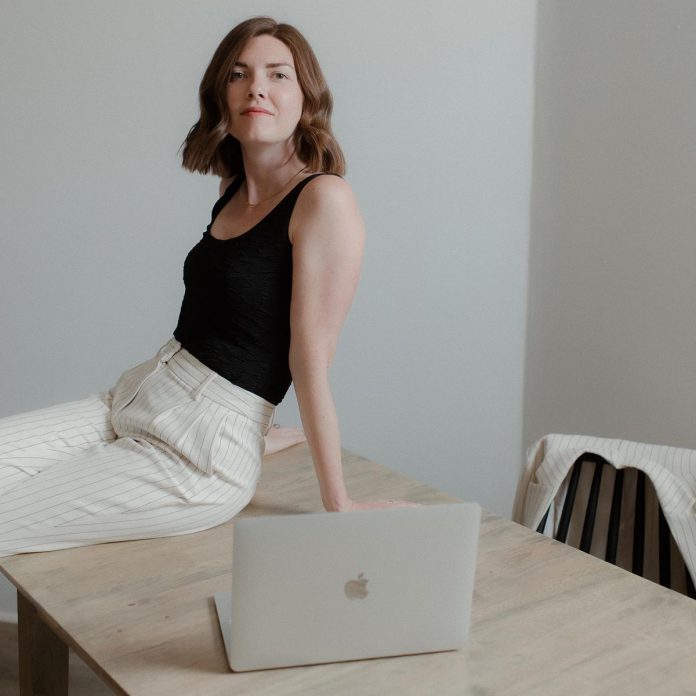 For Nimigon, team culture requires two things: a clear "scaffolding" of what is expected and what is not (outlining team values, business purposes, decision-making processes, and jobs), and understanding the human behaviours and what people need to feel valued and trusted.
"When we see bad team culture or when we see team culture that's struggling, it's usually a lack of trust because you've got the playbook but you don't have people behaving in the way the playbook is. You're not following your values and you're not living them out, so people don't trust you."
She says doing a deep dive to understand the human needs of the team is what ultimately helps them adapt their culture, making it transferable from the office workplace to the remote workplace.
"It's about finding out what's really going on below the surface, and what people need in order to thrive," she says. "Then it's building that into the culture so that no matter what changes in the future in terms of the playbook, you have the relationships and the trust to navigate moving forward because things are changing constantly."
Advertisement - content continues below
Tweet this quote
Nimigon uses this idea to refute an argument against remote work that leaders ultimately lack "control" over teams due to the flexible schedules and the combination of home and work life. She says a team that has already built up that trust and support won't have those concerns.
"I always try to remind people that you can still create whatever culture you want — you just have to be clear about it," she says, suggesting that leaders can certainly require teams to be online for meetings during certain times of the day, but the key is to lay out these rules to the team.
"Building that clarity might feel too controlling, but it's actually giving people more freedom when they know what they can and cannot do and they don't have to question themselves," she explains. "It all comes down to having clear expectations and having common ground where everyone understands."
Nimigon adds that another way to manage this flexibility is to move towards a work culture that is more "results driven" as opposed to "time-based driven."
"It's another mindset shift, from needing to sit at desk for eight hours per day and taking your half-hour lunch," she says. "We're seeing that type of work style is actually not that valuable and (results in) a lot of wasted time and energy and that can burn us out."
Through Nimigon's coaching, one of her main goals is to have leaders questioning everything to make sure there is intention, purpose, and reasoning behind every decision.
"It's important to understand the reason behind the rule and not just making rules for the sake of it," she points out. "Some people will make a rule from the place of not trusting, which isn't helpful because it just sends the message to the team that they're not trusted. But when you're creating a rule for flexibility, empowerment, and autonomy, and then you communicate that to the team, then there's understanding that it's there to help us thrive."
Advertisement - content continues below
Tweet this quote
Though she's in favour of remote work that is results driven, Nimigon recognizes it won't work for every team. She encourages leaders to think about why they prefer hybrid or in person workplaces, and whether that's related to a misconception about the difficulty of building work culture online.
"I definitely don't think there's one way to do it," she notes. "You want to think very strategically about the value you want to provide to the world and what the best way is to do that with your specific team — and not worrying about what other teams are doing. Engage your own team in that conversation."
Creating that conversation, trust, and clarity, she explains, will go a long way to get to that human-centred future of work she's hoping for.
"The thing I love about my work is that I help leaders become better leaders, and I help teams become better teams — but that really just helps people be more themselves and bring out their own gifts to the world which then effects a beautiful team culture," she says. "Then outside of that, they become better human beings who aren't stressed and feel the confidence that they need to show up and be their best selves."
For more information, visit www.megnimigon.com.