When Shannon Mak and Roland Hosier envisioned the interior of Le Petit Bar, the focal point was a zinc bar akin to those in Paris where wine, cheese and charcuterie are enjoyed in the time honoured French way. "It was too expensive to purchase one, so we built it ourselves," says Hosier.
As the owner and operator of Hunter Street West's St. Veronus Café & Tap Room, Hosier now co-owns Le Petit Bar with Mak, a skilled wine professional who grows and makes her own food and writes about it for various publications. "I pretty much do what Shannon tells me to do," Hosier says.
That includes learning how to use a soldering iron to build the bar with local contractors Gabe Robinson and Tom Reader. It is indeed at the heart of the intimate gathering place where customers are enjoying wines by the glass, along with a varying selection of charcuterie, cheeses and mixed boards – every Tuesday through Saturday from 4:00 pm until the wee hours.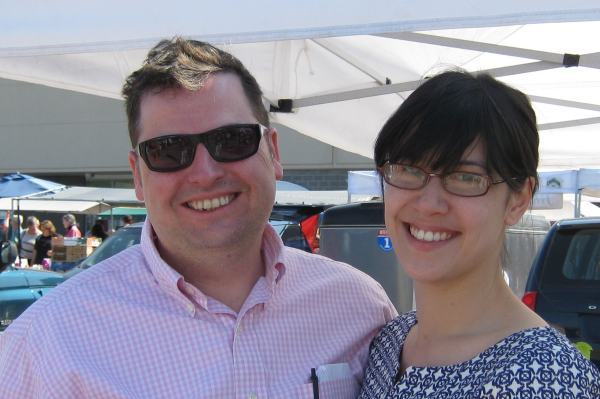 Passionate about good food, wine and culture since she was 18, Mak's journey started out in her garden where she grows everything from tomatoes to cucumbers. "We do a lot of pickling and canning and we grow herbs year-round."
Pointing to the bottles of bitters she and Hosier are hand-crafting themselves for cocktail consumption — yet another draw for the well-appointed — Mak explains it's not simply the food and wine people are lining up for. Local sommelier and wine agent, Christopher Wilton agrees.
"Shannon and Roland are knocking it out of the park with the cocktails they're making. I had a rare moment when I tried their version of a Sazerac," Wilton explains. "It was pretty exciting to experience the possibility a drink, similar to a great wine, can hold."
With a wealth of experience in the food and wine industry, Mak is skilled in the art of service. Naturally, she possesses the ability to intuit customers' needs.
"We want everyone to feel relaxed and at home but we also want them to be excited about the food and wine we're serving, where the recipes originate and where the food is grown and cured," she says. "It's all part of the experience at Le Petit Bar."
Le Petit Menu
Enjoy browsing these menus, which are a sample of what we offer:
Charcuterie is a French term meaning "cooked meat". It refers to the delicious culinary art of confit, curing, smoking and drying in order to create items like sausage, salami, prosciutto & pâté. Charcuterie is served to you on a board, with house‐made mustards, olives, pickles, seasoned arugula and fresh bread. Ideal for sharing, these boards make a great appetizer, snack, or meal (depending on how you're feeling).
Contact Le Petit Bar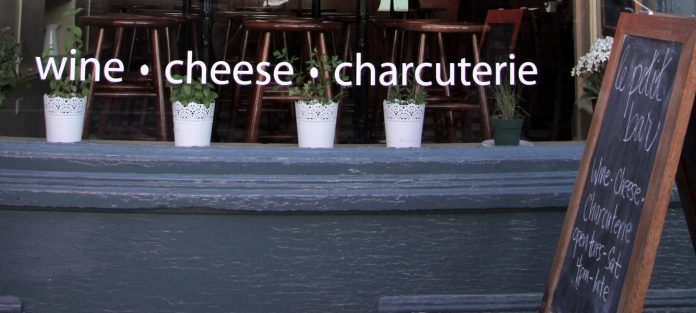 399 Water Street
Peterborough, Ontario
K9H 3L7
Telephone: 705-775-7384
Hours
Tuesday & Wednesday: 4 pm – 12 am
Thursday, Friday & Saturday: 4 pm – 2 am