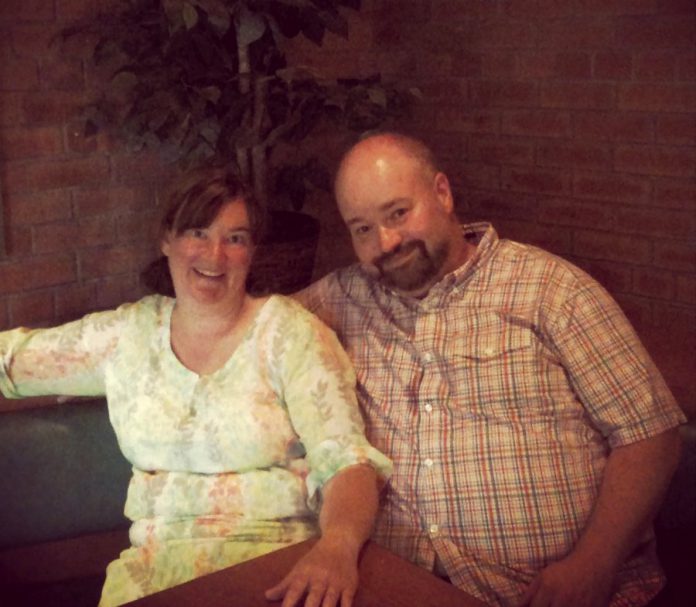 It was Bonnie Kubica's melon farmer who first approached her about taking over operations at The Trend, the downtown campus pub and restaurant of Catherine Parr Traill College. A local grower, Doug Evans supplies produce to Kubica at her Hunter Street West company, BE Catering.
"Doug is also the principal at Traill College," Kubica, an experienced chef of more than 18 years, explains. "One day he just walked into the shop and asked me if I wanted to take over the running of The Trend. It's been a bit of a whirlwind ever since."
Sharing her passion for preparing locally grown food and drink, Simon Terry is Kubica's partner in life who will join her in the day-to-day running of what is now BE at The Trend.

"I've dreamed of taking on something like this all of my life," says Terry, an architectural technologist at Greer Galloway.
Located at the bottom end of Dublin Street at Wallis Hall, The Trend is synonymous and often associated with the vibrant culture that makes Traill College such a desirable place to be.
"The Trend has a long and rich history as a meeting place for students and profs to gather and share food and drink in a friendly and relaxed manner," say Terry. "Bonnie and I are really excited about revitalizing the pub and bringing back that feeling of warmth and conviviality that made it so famous."
Focusing on locally sourced food that's prepared on site, Kubica and Terry are committed to making BE at The Trend a gastro pub that serves a variety of home-made soups, stews and casseroles. "It's pub fare with a focus on freshness and comfort," says Kubica who brings her culinary skill to create signature-style nachos, grilled cheese sandwiches and even devilled eggs that will be on the menu from 8 a.m to 8 p.m , Monday to Friday.
In addition to beer and simple wines, BE at The Trend will feature local ciders. "Every Thursday we'll have a pub night with music and hopefully some local bands," says Terry, who is also a disc jockey. "There will be all kinds of games from darts to foosball to monopoly, as well."
BE at The Trend will be open from September to April. Kubica and Terry are busy renovating, refurbishing and getting ready for the upcoming influx of students and profs, in addition to fulfilling the commitments of their day jobs.
"We envision this as the rebirth of a great, downtown pub that's been a big part of the rich and vibrant experience of life at Traill," says Kubica. "We're really excited to be a part of it."
| | | |
| --- | --- | --- |
| Catherine Parr Traill College is set amidst the backdrop of beautiful Kerr House with its sprawling greenspace and gardens (photo by Carol Lawless) | | Bonnie Kubica and Simon Terry out for a stroll with their border collie Poppy (photo by Carol Lawless) |