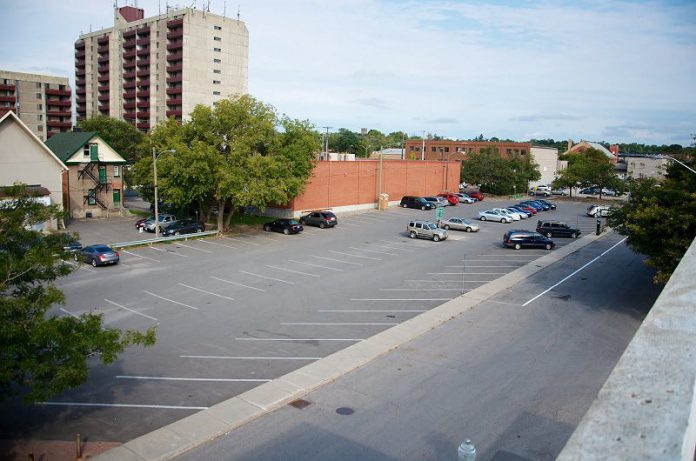 Peterborough has taken another step towards getting a town square. After months of debate, our city council finally came to an agreement that yes, in fact, the Louis Street parking lot was the best choice for a downtown square. Ultimately, the downtown core won.

The DBIA, GPAEDC and Chamber of Commerce all supported the decision and downtown businesses are excited, as am I. I work downtown and I love seeing the farmers' market popping up in the parking lot on Louis Street every Wednesday morning, and so many people I know go there for lunch every week.
Although it's a success, the decision didn't come without issue. I'd really like to say I'm surprised by council's many months of filibustering, but I'm not. Even after the decision was embraced by council, two councillors spoke out in opposition of the location for the future town square. Councillors Bob Hall and Dan McWilliams remained adamant that the town square should be located — get this — a kilometre down the road next to Little Lake. It's incredible to me that these two gentlemen believe that our town square should be at an existing park and not in the downtown core.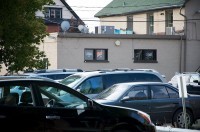 Councillor Dan McWilliams went so far as to be quoted by The Peterborough Examiner as saying, "The only guy winning in this is the Montreal House." One would have to assume, for a person to make a statement which is so obviously inaccurate, Mr. McWilliams either didn't look at the blocks surrounding Louis Street, doesn't like the Montreal House, or was just a little grumpy from a long council meeting.
I look at that Louis Street lot and this is what I see. I see restaurants and small stores that rely on foot traffic for business. I see a big parking lot on King Street being under-utilized since the relocation of offices from the government building across the street. I see it being a block south of the bus station, a block west of Showplace and Market Hall and most importantly, actually in the downtown core. I see a stretch of Charlotte Street getting a massive face lift over the next three years, and I see the city creating new park space instead of recycling existing park space.
My question to Councillor Dan McWilliams is, what did your constituents want? Did you even ask them? Do you know what a "downtown core" is? I don't mean to be glib about the issue, but whatever happened to politicians speaking to their community to find out what is important to them?
We live in a democracy, but in reality all we do is decide who will get into office and make decisions for us, often without our input. There are so many blaring examples of what I'm saying in federal politics, provincial politics and in our local city council — our elected officials saying and doing dopey things without reason, explanation or voter input, and frankly, I'm sick of it.
Our Mayor is on an all-out rampage to destroy the Peterborough Lakefield Community Police Service. Demanding that Lakefield give up its seat on the board, tabling a motion to de-amalgamate the department to remove Smith-Ennismore-Lakefield from the slate (a process, by the way, that would cost millions of dollars), and then the town square debate.
Mayor Bennett was the biggest proponent for a town square going in by Little Lake and balked at the idea of the Louis Street Lot location from the start. The only way the public has any input is if they clamour into a council meeting in hopes to get their voice heard. That is, of course, as long as the doors aren't locked and the public not included in discussions.

The biggest concern I have as a Peterborough taxpayer is our council doing their best to look after us by making decisions without input from the people who put them there. Mayor Bennett and city councillors are gambling with citizens' money on major issues and not holding "town hall" style meetings to discuss these topics with the community. We're talking about millions of dollars in spending, being decided on solely by people like our Mayor who is having a tiff with our police service (like my daughter has with one of her friends in the school yard — she's four by the way).
So I'm excited for our future town square. I think it's going to add beauty and culture to the downtown core that it's needed for many years. The thing I'm not too excited about, however, is our politicians messing it up.