Grandfather's Kitchen
Thomas Olszewski has recently opened a new restaurant in Peterborough at the corner of Townsend and Rubidge Streets. Grandfather's Kitchen is Anishenabi (First Nations) owned and operated and serves breakfast, lunch, and dinner.
For breakfast, the current menu features lots of omelette varieties, hash browns, and whole grain sourdough bread. For lunch, enjoy a grilled veggie sandwich, a Greek salad with an unusual twist, or a piping bowl of black bean and roasted corn soup topped lime sour cream and salsa for lunch. The burgers are made fresh to order and their corned beef is cured in brine for 12 days before being served.
Over time, Thomas will be introducing more Native dishes including traditional corn soup and Indian tacos, along with more fish, chicken, and beef dishes. He'll gradually introduce daily specials as well, so get ready for possible Taco Tuesdays or Corned Beef Hash Fridays.
Everything on the menu is available any time of day.
Thomas prides himself on using local foods when ever possible and making everything from scratch, including his lip-smacking sauces and dressings. The atmosphere is very laid back, comfy, and relaxing.
Grandfather's Kitchen is located at 309 Townsend St. (705-874-6885) and is open Monday to Friday from 8:30 am to 8 pm and Saturday from 8:30 am to 3:30 pm.
---
BBQ Cooking Classes at Friendly Fires
On most Tuesdays and Saturdays during July, Friendly Fires in Peterborough (981 Highway 7 East) is offering BBQ cooking classes with local chefs, butchers and BBQ experts. You can learn tips, techniques and, of course, sample the food! Sessions run approximately one hour and take place outdoors (dependent on weather).
On Tuesday, July 9 at 4 pm, "BBQing By Women for Women" features Hayley Doyle and Valerie Adams, who will share their BBQing experiences and successes. This session will run for 2 to 3 hours and costs $30 per person.
All other sessions are open to both men and women at a cost of $15 per person and include: "BBQ Aussie Style" with Chef Brian Henry (July 6, 10 am); "Lakefood" — also with Chef Brian Henry — where you will learn how delicious fish caught locally can be done on the grill (July 13, 10 am); and "Steaks" with Master Butcher George from Primal Cuts, who will be on hand for a mouth-watering exploration of the world of steaks (July 20, 10 am).
The classes end with the Friendly Fires 2nd Annual BBQ Contest on July 27 from 8 am to 4 pm. Last year, nine teams competed for "Best Ribs in the Kawarthas" and the winner took home a $1,200 grill. Grab some friends and challenge them to compete against you!
For full details and more information about the chefs, call 705-741-1900 or visit www.friendlyfires.ca.
---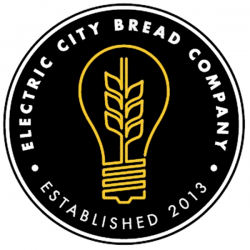 Electric City Bread Company
If you can't quite put your finger on that delicious smell wafting from the corner of Sherbrooke and George in downtown Peterborough, it's fresh baking bread coming from the just-opened Electric City Bread Company — Peterborough's first gastro-bakery.
Proprietor and baker Jeremy Fletcher is a master of all things bread, including baguettes, Electric City sourdough, country rye, whole wheat multi-grain, ciabatta loaf, and foccacia.
Jeremy is focused on making everything from scratch and dedicated to using local suppliers whenever possible for all of his ingredients, including produce, veggies, honey and meat.
Open for breakfast and lunch, everything on the menu contains bread!
Start your day with a fresh breakfast sandwich, healthy granola, or a scone or croissant.
Drop in for lunch for a hearty bowl of soup, a gourmet sandwich, or enjoy something a little different such as a ploughman's lunch, or a charcuterie plate featuring a variety of meats, pates and cheese.
Electric City Bread Company is located at 165 Sherbrooke St. W. (705-874-8055) and is open Monday to Friday from 8 am to 6 pm and Saturday from 8 am to 3 pm.
---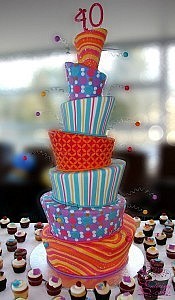 Enticing Cakes is moving and expanding
Since it opened in October 2011, Enticing Cakes Inc. — Peterborough's first-ever cupcakery — has been proudly located in East City at 72 Hunter Street East.
On Sunday, August 25, the current location will close and Enticing Cakes will move to 57 Hunter Street East, the former location of Go Designs and Hunter Street Saddlery.
The new location will feature indoor seating as well as a private wedding consultation room (by appointment during regular business hours). The official grand opening takes place at Friday, August 30.
Founder and master baker Sabrina Rowles offers over 60 flavours of cupcakes, including monthly and daily specialty flavours.
Celebrate Mondays with a decadant banana chocolate chip cupcake, reward yourself on Wednesdays with a rich Blue Velvet cupcake and round off the week on Friday with a moist Lemon Berry cupcake.
And if that's not enough, stop by on the weekend for any one of their other sweet offerings of a wide variety of cakes, cookies, tarts, pies, and cake pops.
Catering services allow you to make your special day even more memorable with one of Sabrina's unique and artfully designed custom cakes.
For more information, visit www.enticingcakesinc.com or call 705-775-CAKE (2253).