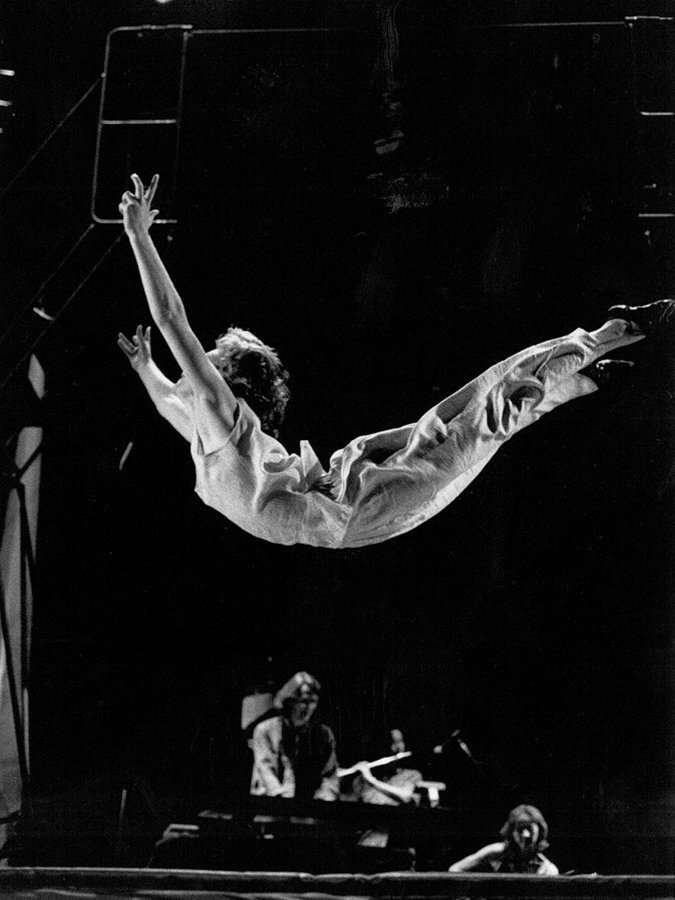 The fact that Peterborough has a vibrant visual arts scene is stated so often it could almost go without saying. And everyone knows this is a great town for music lovers. But what may not be as widely known is that, for the last 20 years, a small but dedicated company has been bringing world-class performance artists from across Canada and the world to Peterborough's stages, parks, streets, and theatres.
In the world of dance, Peterborough is on the map — thanks to Public Energy.
Public Energy is about the power of contemporary dance and "anything performancy" — as artistic producer and founder Bill Kimball puts it. The company brings together a lot of different elements, often more multi-disciplinary than one expects from something billed as "dance".

But Public Energy is about more than just dance. It's also about the transcendent moments when audiences are shown something they've never seen or even imagined before, the moments when people connect with art and artists and are affected by it. Performances presented by Public Energy will always push the limits of your expectations and imagination; you're unlikely to ever see the Nutcracker here.
Over the last 20 years, Public Energy has worked with more than 2,000 artists — including dancers, actors, choreographers, directors, designers, visual artists, filmmakers, sound artists, writers, and technicians. They've mounted more than 500 shows, classes, workshops, talks, and other events, which have been seen by more than 50,000 audience members and participants.
In addition to bringing in dancers from all over the county and the world, Public Energy also works in conjunction with local dance and theatre artists to support projects under the Fuelled By program.
Back in the early 1980s — long before Public Energy was founded — Bill Kimball was a young Trent grad gravitating towards theatre production, and Peterborough's nascent contemporary art and performance scene coalesced around Artspace, the city's artist-run centre. While in its Market Hall location from 1984 to 1994, Artspace had one of the largest spaces for contemporary art in the nation, using it as a gallery, performance space, and theatre venue.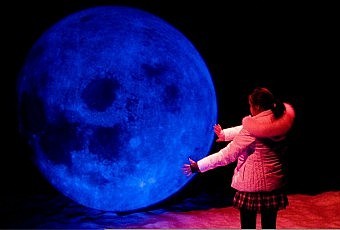 During that time, Bill was Artspace's dance curator and performance director. Eventually, when Artspace relocated to a smaller venue and no longer had the space to support dance, he struck out on his own. In 1994, Bill founded Peterborough New Dance and continued presenting at the Market Hall — all the while weathering the various transitions that venerable building has undergone. In 2009, when its mandate was expanded beyond dance, Peterborough New Dance became Public Energy.
Now firmly established as the leading presenter of contemporary dance in the Peterborough area, Public Energy is the source for powerful performance work in the region. Through collaborations with local companies like Trent's Indigenous Performance Initiatives, The Theatre on King, and independent area artists, Public Energy not only brings significant dance artists to Peterborough, but also supports and nurtures the local dance scene.
Public Energy's 20th year celebrations will be happening all year long, with many ways to connect to and support Public Energy. You can buy a vintage T-shirt or print to display your love, like Public Energy on Facebook, follow @PublicEnergyInc on Twitter for live event updates and volunteering opportunities, or distract yourself at publicenergy.ca with the 20×20 retrospective posts.
Then come see a show — and experience for yourself the power of performance.
Apogée in rehearsal
Apogée, an original work commissioned by the CanDance Network, was the first event ever produced by Public Energy, in the days when it was known as Peterborough New Dance.
Tammy Forsythe's Bu
Excerpts from choreographer Tammy Forsythe's Bu (with dancer Sioned Watkins), which itself was taken from her longer work, Buoy. It was presented by Peterborough New Dance (now known as Public Energy) at the Market Hall on January 13, 1996.