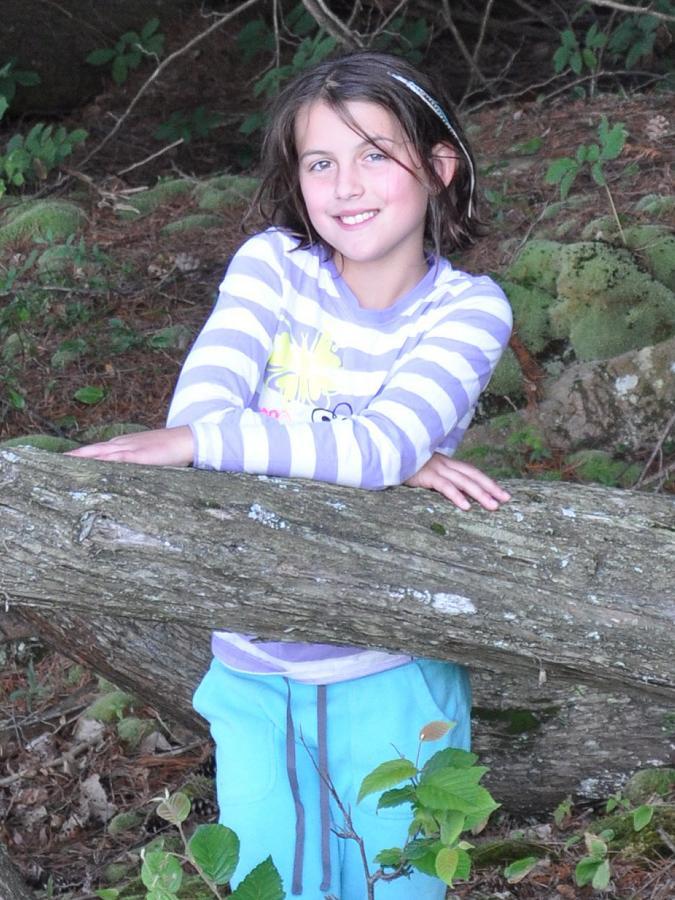 Peterborough's Millicent MacDonald was just five weeks old when doctors found a large tumor inside her little chest.
Odd symptoms had been present since the day of her birth, which doctors and parents with more experience than hers suggested were normal challenges in a newborn, but her mother knew something wasn't right.
"I was lucky," recalls Milli's mother, Janine. "I was a first-time mom so I could have been dismissed very easily."
But her doctor trusted a young mother's intuition and chose to order chest X-rays, and that was when Janine and Milli's father Brian first learned the word "neuroblastoma".
Janine says it's odd to speak about it nine years later using the word "lucky", but they were indeed fortunate to have caught the deadly disease so early. Doctors at SickKids Hospital in Toronto began treatment right away. Surgery and chemotherapy sessions followed along with endless follow-ups and MRIs — all inside a world of fear combatting desperate hope.

For parents and families of a child with neuroblastoma, it's a lonely world. For no matter how much support exists within a network of extended family and friends, few people can relate to the reality.
The James Fund for Neuroblastoma Research, however, offers a place where people living with the unknowns of the disease can come together in their shared experience to support each other. Yes, the fund has raised millions for cutting-edge research and the science is always getting stronger as a result, which offers great reason for optimism, but The James Fund does more than that.
On top of ongoing financial support for families who are struggling, once a year the fund provides them with a chance to gather at a quiet retreat on the shores of Donner Lake at Camp Oochigeas, where the children can play and the parents can learn and share their experiences with others who truly understand.
Researchers present their latest findings and, despite the fact that it can be hard to find sometimes, hope is emboldened and renewed each year at The James Fund Retreat.
"When you're going through something like this, you feel all alone in it, and the retreat brings families together to support each other, to be able to talk to somebody else who's going to get it," Janine says. The annual weekend also provides a chance for the children to know they are not alone, she adds, pointing out that because Milli was so young when she underwent treatment, it would be difficult for her to truly understand that she had a deadly cancer and survived it had she not been part of the extended James Fund family.
"When she goes to the James Fund Retreat, she know that the kids there are surviving the same cancer that she had," Janine explains. "I think that's very powerful because it allows her to understand; it brings context to her."
Milli also understands that many children don't survive the disease.

Somewhere in this terrible world under the cloud of neuroblastoma, there's a difficult conspiracy of gratitude, fear, hope, anger, pragmatism, and grief that families constantly struggle to combat, and there is power in numbers.
Milli is doing wonderfully these days. She's a vibrant nine-year-old girl who loves sports and grows more intelligent and beautiful with each passing day, but the worry and fear that was born alongside her will always exist.
She is a survivor, yes, but potential unknown complications always linger in the distance. If they do arise, however, her family knows they won't be alone, for through The James Fund their support network continually grows.
The James Fund Neuroblastoma Family Retreat at Camp Oochigeas is funded in large part through dollars raised at the annual Nexicom James Fund Golf Classic, which will be held on June 2 at the Kawartha Golf and Country Club. More than 350 participants — like the MacDonald family — have been part of this fellowship thanks to the tournament and other private donations.
Visit www.jamesfund.com for more information on how you can be part of this event in support of families living with neuroblastoma.
This is the second of two articles by Kristian Partington on the Nexicom James Fund Golf Classic. Read the first.