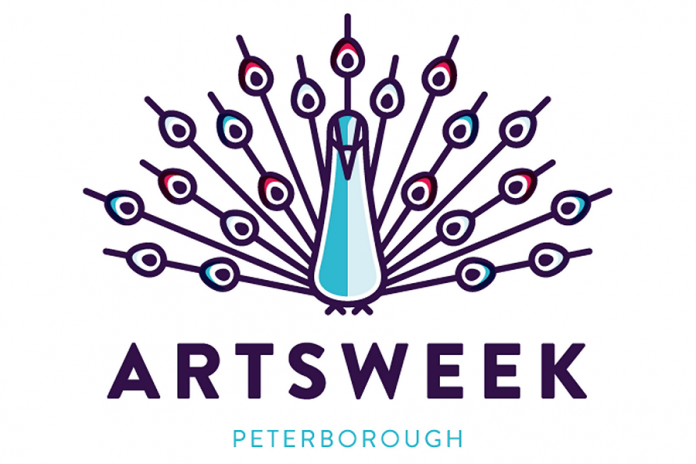 Perhaps because we are spoiled by the array of artists, galleries, festivals, and performances to be enjoyed in Peterborough and the Kawarthas, we often remain bewildered by the choices of what to attend. Or perhaps our busy lives get the best of us, or we feel that we can't afford to go out and discover things that could energize and enrich our lives in ways we've yet to know.
Artsweek Peterborough wants to shine a light on what you may be missing. This week-long celebration of arts and culture will bring the arts front and centre in the city from September 5th to 13th.

This is Artsweek's 10th season of taking art to the streets and heralding Peterborough as not only a home and destination for art and artists, but as a broader community that supports the arts locally, regionally, and beyond.
Live performance, puppets, visual art, workshops, photography, a historic walking tour, poetry, and music will all be featured. In addition, there will be plenty of surprises and impromptu performances where art will emerge in unlikely places.

I spoke with Coordinator Wes Ryan about his vision for Artsweek.
"I would like to see Artsweek grow to become the kind of feature event that everyone looks forward to each year," he tells me.
He believes it's a perfect time to engage the young audience arriving for college and university and sees a legacy of youth involvement building. As the director of the Peterborough Poetry Slam Collective, he's seen that engagement develop first hand.
The Slam will be a part of Artsweek this year, which will continue their seven-year history with youth participation that has taken several strong teams of all ages to Poetry Slam competitions across the country — including the Canadian Festival of Spoken Word.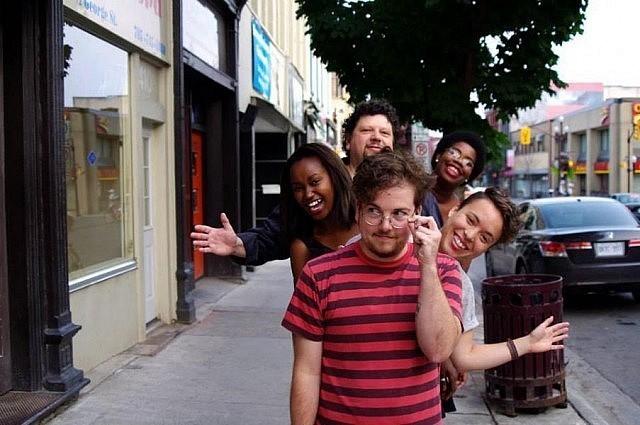 To Ryan, the beauty of Artsweek is that anyone of any age can find something that is both enjoyable and accessible to them.
"I like making space for other people," he says. "This is about celebrating and inviting people to participate."
Not only are most of the Artsweek events free, but they occur in a variety of settings where anyone can find a level of participation that suits them.
Also important is what it means for the artists.
"All the artists who participate in Artsweek donate their time to events and causes throughout the year," Ryan explains. "This is one way we acknowledge their contribution."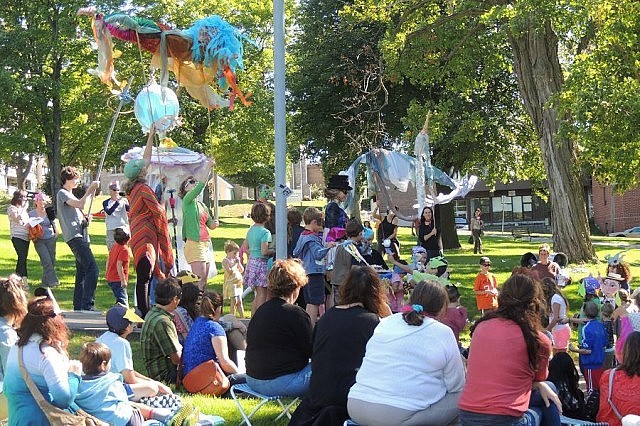 One of those contributors, Lyall Brownlee, is a self-taught multi-media artist with a signature style. Lyall has volunteered as a member of the Artsweek organizing committee for the last several years and has been an active Artspace board member since 2010.
He has an intimate knowledge of the challenges artists face. He feels Artsweek plays a vital role in artistic development.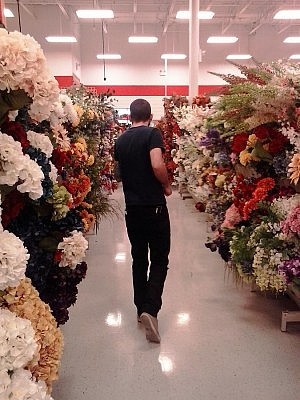 "There are few opportunities for emerging local artists to access the kind of opportunity Artsweek provides them," Brownlee says. "The access to funding, direct support, mentorship, and chance to showcase to a broad audience is extremely hard to come by. Artsweek can provide a crucial platform for emerging artists to develop and have their work seen."
That development is one of the key reasons that the City of Peterborough funds this event. Artsweek focuses on building a thriving arts and culture community that furthers the city's prosperity and forms a bridge between the contemporary arts world, emerging artists, and the community. It has a local focus that other institutions with national and international mandates simply can't address.
Even with the support of Artsweek and the community, most artists also have a "day job" that pays the bills — including Brownlee. He's an electronics technician at Safran Electronics. This reality that many artists face will be highlighted by an Artsweek exhibition created by Gallery in the Attic owner and curator Elizabeth Fennell and artist Annie Jaeger, writer of the popular local arts blog, Trout in Plaid. Their exhibit "Day Job" will display photographic portraits of artists with the tools of their daily labours next to their artwork.
Other Artsweek events will take art out of the gallery and into the parks and streets:
Atelier Ludmila's "Baba Yaga and the Lost Babushka" will offer family-friendly afternoons of participatory live theatre with music and giant puppets in local parks.
Art workshops given in various media for all ages at The Art School of Peterborough will spill out onto the streets with the Art Abandonment Project. New works of art will be tagged and released into the world to become someone's newfound treasure.
A self-guided Electrick City Historical Walking Tour, created by artists Andrea Koteles and Matthew Hayes will take you all over town with guide books available at Artspace. There will be surprises in store for the intrepid on this adventure.
In addition to hosting their Tapestry for Change Workshops all week at The Spill and being encountered out on the streets and at other locations, the Peterborough Poetry Slam poets will host a no-holds-barred multidisciplinary show at The Spill on the final Friday.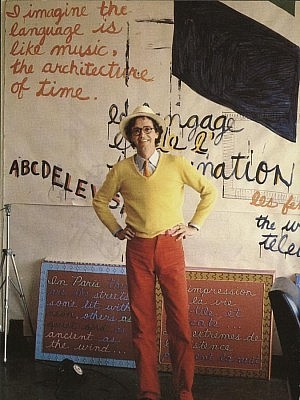 Also on the performance bill will be a rare opportunity to enjoy the warmth and energy of Madame Daphne Rogers Molson during "An Evening of Poetry and Song" at Artspace.
The Market Hall Performing Arts Centre will host the kick-off opening which will begin at 4 p.m. on Friday September 5th, with music, performances, food, and a chance to meet the artists. The Electric City Culture Council will also be there for you to share your views about all that you'd like to see for Artsweek and arts and culture in Peterborough.
Also at Market Hall on the final night of Artsweek (Saturday, September 13th at 8 p.m.), Public Energy will present "Totally Multi: Dennis Tourbin's World of Art and Performance". Dennis Tourbin was one of the founders of Artspace and greatly influenced the development of the arts scene in Peterborough from 1974 to 1984. "Totally Multi" features performances by artists that span the generations from then until now. They will perform Dennis's unique performance and poetry, and in some cases present new interpretations of Dennis's paintings, video, performance art and poems for multiple voices and musical accompaniment.
Tickets will be available at the 1984 price of $5 and will be available in advance, or at the door, from the Market Hall Performing Arts Centre, 705-749-1146, or visit markethall.org.
For the complete schedule and more details, visit kawarthaNOW's Artsweek column, www.artsweekptbo.com or Artsweek Peterborough on Facebook. For additional inquiries, you can contact ptboartsweek@gmail.com.
Watch for posters around town and pick up your Artsweek brochures soon at the above mentioned venues and at some of your other favourite Peterborough places.
Map of Artsweek Peterborough 2014 Venues and Events

View Artsweek Peterborough 2014 Venues & Events in a larger map