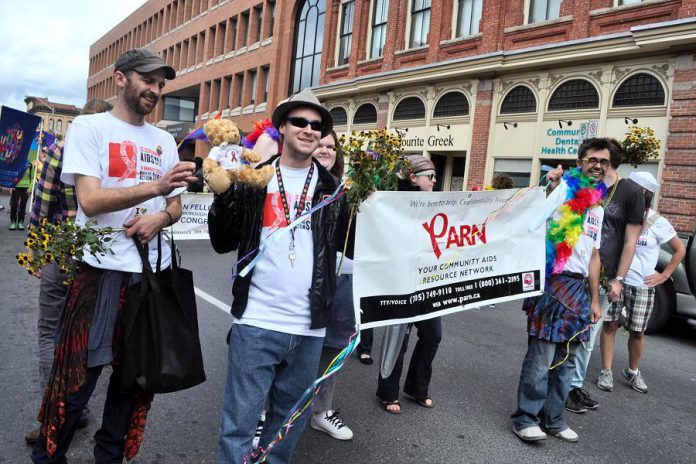 PARN – Your Community AIDS Resource Network is asking the people of Peterborough to take to the streets on Sunday, September 14th to raise much-needed funds to support local responses to the HIV epidemic. PARN is marking its 25th anniversary this year.
"Live. Out. Loud." — previously known as the AIDS Walk For Life — is a made-for-Peterborough event that will reflect the local realities of living with HIV and the impact that the virus has on residents of the Four Counties (Peterborough, Haliburton, Northumberland, and The City of Kawartha Lakes).

"HIV flourishes on the margins of our society where factors such as inequality, isolation and stigma can result in people engaging in behaviours that put them at risk for HIV," says Kim Dolan, PARN Executive Director. "Live Out Loud is about building safer and stronger communities in Peterborough and the Four Counties by encouraging a greater understanding of the experiences, needs and desires of everyone who lives here."
In recent years, PARN has held its September walk in the evening in order to accommodate a candle-lit vigil. This year, Live Out Loud participants will march through the streets of downtown Peterborough on a Sunday afternoon to bring PARN's message of compassion and solidarity to a wider audience.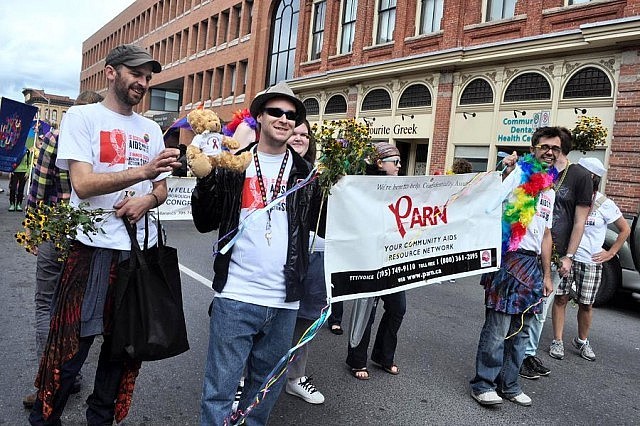 The event will culminate in a celebration at Millennium Park featuring guest speakers, live music, and food supplied by local vendors. This is a family-friendly event and leashed, well-behaved dogs are welcome.
Live Out Loud builds on the legacy and tradition of the AIDS Walk, which has been an integral part of the community-based HIV/AIDS response for nearly 30 years. Over the past 18 years, the Peterborough community has walked together to support HIV awareness and raised more than $250,000 for HIV education, harm reduction and other prevention initiatives. Funds raised also support the financial needs of people living with HIV that aren't covered by existing health care and social service programs.
"The Ontario health care system saves $51 for every dollar that is spent on HIV prevention," says Dolan, noting that the average person living with HIV will require $1.1 million in treatment over their lifetime.
"HIV is no longer the death-sentence it was when PARN launched in 1989, but there are still enormous costs associated with treating someone living with the virus," Dolan explains. "And while we can tabulate how much it costs to treat a person living with HIV, there is no dollar figure that tells the story of how an HIV diagnosis changes someone's life forever."
Located in downtown Peterborough, PARN – Your Community AIDS Resource Network is a community-based agency providing support and health promotion for people who are infected or affected by HIV. PARN provides education for people at risk for HIV and awareness of AIDS issues to the broader community. PARN serves the counties of Peterborough, Haliburton, Northumberland, and The City of Kawartha Lakes. For more information, www.parn.ca and follow PARN on Twitter @PARN4Counties.
Live Out Loud – Route Map

View Live Out Loud Route Map in a larger map
---
Dylan Demarsh is the Communications Coordinator for PARN – Your Community AIDS Resource Network and the owner of public relations company Brave New Words. You can follow him on Twitter at @BraveNewWordsPR.