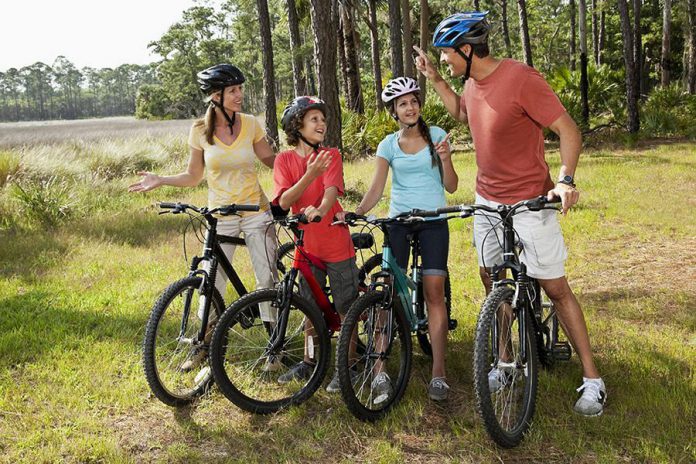 While working outside on Sunday, a group of cyclists passed by and, like me, were clearly taking advantage of one of the last warm days before fall sets in.
Our region is fast becoming known as a cycling destination. It's not uncommon to see groups of cyclists touring our region, exploring our countryside and helping to stimulate our local economy. Beautiful scenery, friendly people and ample trails and cyclist-friendly roads are all reasons why many are choosing to bike here.
Within the city, more and more people are choosing to pick up their bikes and leave their cars at home. It's this upswing in sustainable transportation, particularly cycling, that has made the Peterborough and The Kawarthas Cycling Summit a must-attend event for anyone who has an interest in cycling.
The Peterborough Bicycle Advisory Committee (P-BAC) is pleased to invite community members to the fourth annual Peterborough and The Kawarthas Cycling Summit and concurrent Youth Bike Summit. The summits — both scheduled for Saturday, October 4th —, share the theme "People Powered! DIY Bicycle Friendly Communities" and will provide an opportunity for citizen engagement in bicycling advocacy.

"Engaged and informed citizens are the key to building a bike-friendly community," says Lindsay Stroud, Cycling Summit coordinator. "The summit will work to build individual and community capacity to further local cycling advocacy efforts. By providing a range of resources, tools, and ideas, the summit will empower community members to work towards building a more bike-friendly Peterborough."
This year, P-BAC is pleased also to offer Peterborough's first Youth Bike Summit.
"Having safe, fun, and accessible bicycling culture in our city offers youth a wider array of options for transportation and recreation, but younger voices are often left out of advocacy conversations," said Tessa Nasca, Youth Bike Summit coordinator.
The goal of the Youth Bike Summit is to build a climate that fosters active transportation for youth and places value on young people as advocates for a healthier community.

Cycling Summit programming will feature morning cycling tours and a movie screening, and an afternoon of sessions highlighting community cycling advocacy, infrastructure, and education projects. Throughout the morning and afternoon, Youth Bike Summit participants will have the opportunity to engage in separate, youth-led breakout sessions, panel discussions, and artistic projects.
The events will finish with a shared keynote presentation by Dave Cieslewicz, the former mayor of Madison Wisconsin who, during his two terms, set the city on a path to Platinum status as one of the best biking cities in North America. His presentation, Biking Is For Everyone: How to make your community bike friendly, will explore how citizens, neighbourhoods and community groups worked together with decision-makers to make change for their community.
Online registration for the events is now open. Anyone who rides a bike or is interested in cycling is encouraged to register and attend. The summits will give us a forum to collaboratively work towards a more bikeable community. Community members between the ages of 10-20 are invited to register for the Youth Bike Summit.
Visit the P-BAC website at p-bac.org for full event descriptions and registration details. Both summits will be hosted at Peterborough Collegiate and Vocational School, located at 201 McDonnel Street.
P-BAC aims to foster a culture of cycling in the Greater Peterborough Area. Formed in 2010 by a diverse and representative group of community organizations and members, the Bicycle Advisory Committee supports and promotes all forms of cycling.
Working with community leaders, business leaders, politicians, and Peterborough citizens, P-BAC aims to build an understanding of cycling support as not a single-issue topic, but rather a starting point for enhancing and improving our community on all fronts.