Before every performance, singers Brian Roman and Christopher Dallo walk into the audience to shake hands and thank people for coming to their show.
"It doesn't matter where we are or who we are performing for," Brian says. "Every show is an intimate expression of what we both love to do."
For the past few weeks, Brian and his singing partner Christopher have been holding interviews and making special guest appearances on radio and television to promote their "The Big Night" concert at Showplace Performance Centre on October 9th.
"For a few hours, people let us into their lives," Brian says. "It's truly an honour both Christopher and I cherish. We want to make sure every person attending our performance has a fantastic and memorable time."

Brian's passion for music and performing in front of a live audience is infectious, according to Showplace's general manager Ray Marshall.
"After being with him for just a few minutes, you can see how sincere Brian is about making people happy," Ray says.
Ray points out that the Brian and Christopher concert is also a big night for Showplace itself because, for the first time, the organization is combining a concert with its annual general meeting with corporate supporters, the organization's board, and its volunteers.
"It's a celebration with the Showplace family," Ray explains. "With Brian's help, we hope to make an annual event."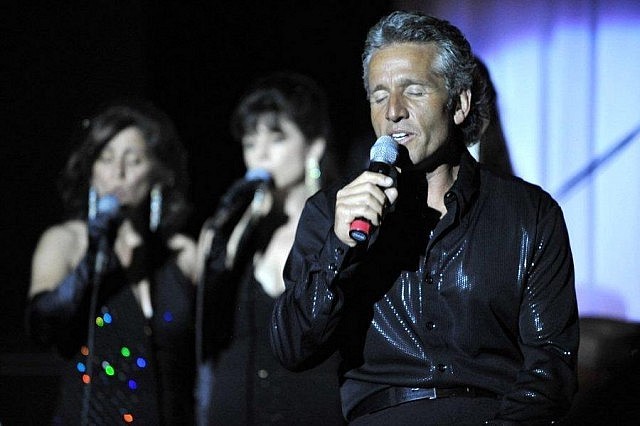 Through the event, Ray hopes to expand the membership of Showplace, which has been presenting, promoting, and encouraging participation in arts and music in Peterborough and the Kawarthas since 1996.
There are three different annual membership levels available, all of which give members voting rights at the annual general meeting. Some of the membership levels also offer special perks, such as advance notice of events and exclusive advance ticket purchases. For more information on becoming a Showplace member — or to donate, volunteer, or become a sponsor — visit www.showplace.org.
Ray says the evening also presents an opportunity to "open the book" on some of the fantastic performances Showplace will be presenting in the coming months.
"We're got a great line up including Dan Hill, Loreena McKennitt, Big Wreck, and more," he says.
One of the reasons Brian is so supportive of Showplace is because he's always wanted to perform at the theatre.
"I love the theatre," Brian says. "For such a big space, it feels very intimate and the acoustics are amazing. We're having a lot of fun working with Ray and Emily and Jen and the staff at Showplace. Like everyone in this city, they're warm and friendly and they just can't do enough for us."

Singing as a duo for just over five years, Brian and Christopher share a passion for music and entertainment that has brought them to stages all over the world, including Toronto's celebrated Roy Thomson Hall, performing for thousands of fans. They are now embarking on a six-month tour, with performances in 50 cities across 11 states in the U.S. "The Big Night" concert at Showplace is the kick-off to just a handful of Canadian dates including shows in Toronto and Winnipeg.
In addition to the venue itself, Brian and Christopher credit much of Showplace's appeal to its location.
"It's in the heart of one of the prettiest, most friendly cities in Ontario," Brian says.
Currently living in Toronto, Brian says his love affair with Peterborough dates back to his childhood.
"My family is here and I spent summer vacations visiting them," he explains. "Peterborough is like a second home to me. It's so beautiful here and it's such a short jaunt to get here from Toronto."
"And you guys have the Lift Lock!" he laughs. "Seriously, the Lift Lock is a testament to the ingenuity, creativity and drive of the people who built this city. It's remarkable."
Rediscovering Peterborough is just one of many experiences Brian and Christopher have in common (Christopher hails from Maple in Vaughan). Despite their age differences — Brian is 51 and Christopher is 22 — they both have a flare for drama and comedy which makes their shows interactive and engaging.
Performing a repertoire of musical genres and artists ranging from Sinatra to Elvis to Dean Martin to Josh Grobin, the duo also share a lifelong dream to perform since they were kids.
"Christopher and I were both featured in an article called 'Dreamers' in Whatever Magazine," Brian recalls. "Our love of the stage and for performing has brought us together for these special concerts. We both strive to draw audiences in during a performance, so that the audience shares our love of the music and the songs."
"The Big Night" takes place on Thursday, October 9th at 8 p.m. Tickets are $40 ($36 for seniors) and are available at www.showplace.org.
Ticket holders are invited to a pre- and post-show party in the Nexicom Lounge, where they can meet both Brian and Christopher.
The Big Night starring Brian Roman and Christopher Dallo
All photos courtesy of the artists.