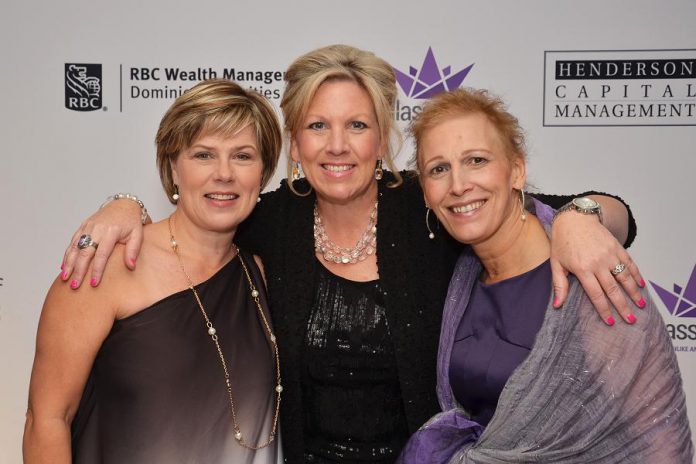 Today is World Pancreatic Cancer Day, intended to raise awareness for one of the deadliest cancers in Canada.
A group of local women have marked the day by helping to raise an astounding $91,500 for pancreatic cancer research through a single event. The inaugral "Glass Gala – Unlike Any Other" was held on Saturday, November 1st at Mercedes Benz in Peterborough.
Mary Blair, Jane Ulrich, and Monique Cantin are three friends who came together to found "Circles of Friends" after another close friend passed away from pancreatic cancer in March. Over the past few years, they have seen several friends within their circles diagnosed with breast, ovarian, and pancreatic cancer. They decided to form the group to empower their "circles of friends" through knowledge and awareness, inspiring hope in the discovery and advancement of cancer research.
Recognizing the group's dedication to the fight against cancer, the Canadian Cancer Society subsequently created and named the Circles of Friends Pancreatic Cancer Research Fund.
Circles of Friends' first fundraising event was the "Glass Gala", which saw more than 200 people attending at a cost of $250 per person. The event raised additional funds through sponsorships by a number of generous local businesses.
Along with the three founders, a organizing committee of several volunteers also worked diligently to help make the inaugural event a resounding success.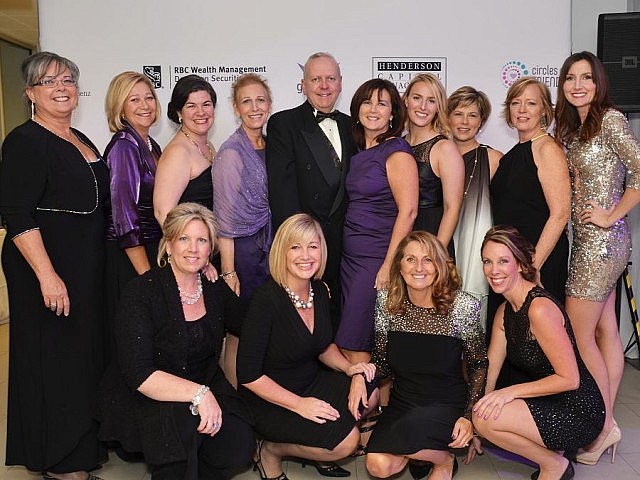 All proceeds from the "Glass Gala" event have been designated for the Circles of Friends Pancreatic Cancer Research Fund. The fund will help ensure the Canadian Cancer Society can continue to fund Canada's best research projects and make a real impact in the fight against pancreatic cancer.
Pancreatic cancer is the fourth leading cause of cancer death in Canada for both men and women. An estimated 4,700 Canadians will be diagnosed with pancreatic cancer in 2014 and 4,400 will die from this disease.
Photos by Julie Gagne of Julie Gagne Photography.