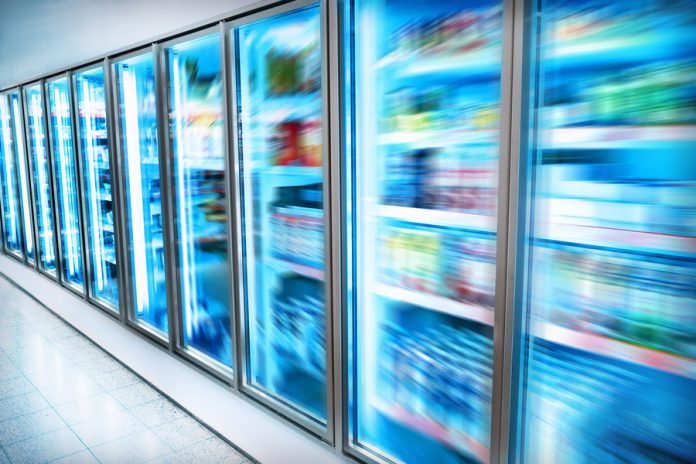 As the year comes to a close, so does a popular program for those in the business community who are interested in saving money and reducing their electrical consumption.
The Small Business Lighting Program has been around for several years and has helped hundreds of local businesses save money and protect the bottom line. Funded by the Ontario Power Authority and delivered locally by GreenUP and Peterborough Distribution Inc. (PDI), Small Business Lighting is designed with small businesses owners in mind, offering incentives to replace inefficient lighting fixtures.
A common complaint heard from many — especially those in the business community — centres on the price of electricity. While rates are higher than many would like, hundreds of businesses in the Peterborough area have seen declines in their power bills thanks to their participation in energy conservation programs offered by PDI. Not only are they saving energy, they're getting paid to do it.
Many people now know the benefits of buying energy-efficient lights and equipment for their property. The energy-efficient equipment usually makes back the extra cost of purchasing it in the way of reduced electricity bills (and maybe a lighter conscience). But even with this knowledge in mind, the thought of all the associated upfront costs for equipment can be daunting. And that's not even going into costs of installation. This can be especially true for small businesses. However, there are options available.
Small businesses in the Peterborough area can take advantage of PDI Small Business Lighting program. The program is fashioned to not only encourage small businesses to move towards more energy-efficient lighting, but also make it affordable to do so.
Under the program, small businesses receive free energy-efficient lighting and other equipment upgrades. There is no cost to participate in the program.
The program was established to help small businesses lower their utility bills and promote a culture of conservation. Businesses can receive up to $1,500 worth of lighting and upgrades. PDI pays for the electrician to do all the upgrades. Further, the business can choose to use their own preferred electrician if the person is qualified on the specific type of upgrade.
First, someone comes to your business to do a free energy-assessment on which lights can be replaced with energy-efficient bulbs and if there are any other upgrades that can be made. Next, they send you an email of the possible upgrades you can have installed. You choose which upgrades you want and email back your choices. Lastly, a qualified electrician comes to the business property to install the upgrades. At no point does the small business need to contribute financially. Additionally, the installations can be set-up after hours so that business is not interrupted.
Once your best options to save energy are laid out for you by the lighting assessor, you then get to decide how much or all of the work you want to have completed. The first $1,500 of cost is covered by PDI, and you then have the option to complete further upgrades above and beyond the $1,500 limit. There may be the opportunity for further financial incentives beyond the $1,500, depending on the individual situation. The representative who completed your lighting assessment can provide you with those details.
The program is a win-win as it helps small businesses that are passionate about conservation and want improved lighting or to save on electric bills, but cannot put up the upfront costs. It also helps the whole community because small businesses are vital to community life and programs like this one help them thrive. Energy-efficient upgrades will go a long way toward reducing your electricity consumption and managing your monthly electricity costs.
Additionally, energy-efficient equipment means less electricity needs to be generated. Not only is conservation important for reducing greenhouse gases and preserving the environment, but those in electricity circles also know that if current trends with electricity usage continue, than the province could be facing a shortage of electricity in the next few years and costs are expected to rise considerably.
What businesses qualify for this program? There's a wide variety that includes everything from diners and grocery stores to restaurants, dry cleaners, beauty salons, and even medical offices. The wide range of businesses that can participate fit in virtually all aspects of the Peterborough small business community.
If this program sounds like it may be a good fit for your business, call a PDI representative at 1-855-397-7784 or email info@PDIconserves.ca for more information.