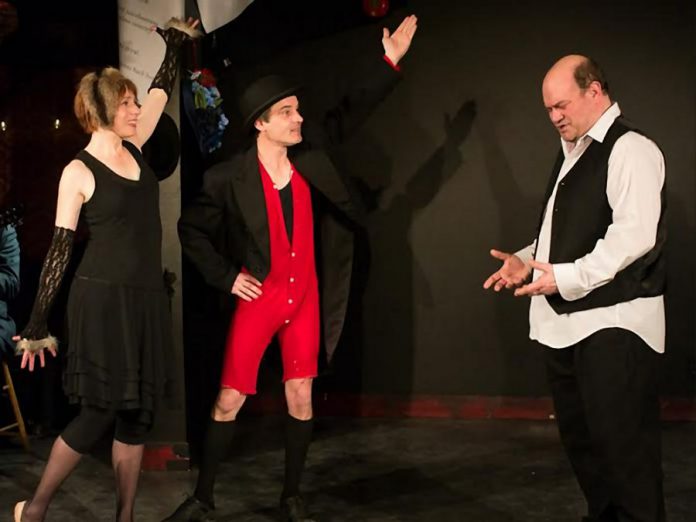 Join Archy the cockroach and Mehitabel the alley cat at The Theatre on King as Kate Story brings to life the writings and characters of 1920s-era New York newspaper columnist Don Marquis, in her original production of damned be this transmigration.
Directed by Em Glasspool, damned be this transmigration (yes, the lowercase spelling is intentional) is a labour of love that brings together storytelling, dramatic monologues, music and song, and dance and movement in a very different — and often very moving — piece of performance art.
The show uses a little bit of everything to tell the story of a much-revered American humourist whose writings have tragically become obscure to the modern public. As a result, damned be this transmigration acts as a jumping-off point to rediscover this wonderful writer and his world.
Born in 1878, Don Marquis began his writing career in New York as a columnist at The Evening Sun in 1912. While there, he created his most famous characters: Archy the cockroach, a poet in a former lifetime who wrote articles for Marquis by jumping on the keys of a typewriter when the newspaper office was closed at night (Archy couldn't use the caps key, so everything he wrote was in lowercase); and his companion Mehitabel the street-wise alley cat, who offered satirical observations of New York in the 1910s and 1920s.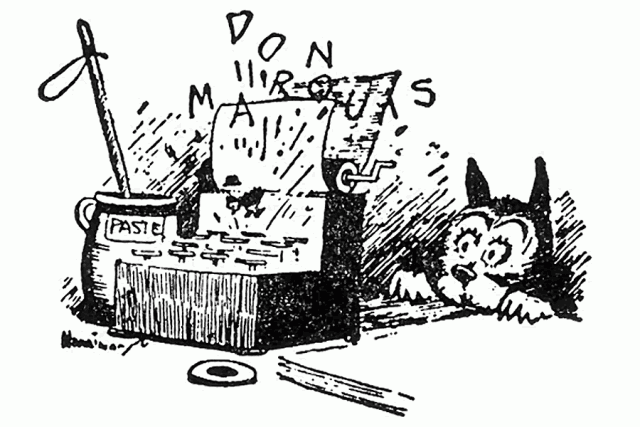 Marquis left to work for the New York Tribune Herald in 1922, where his daily column became one of the most-celebrated newspaper columns in America. Illustrated by cartoonist George Herriman (most famous for his classic comic strip Krazy Kat), Marquis developed more characters, including Pete the Pup and Warty Biggins the toad.
Throughout his life Marquis tried to expand into other fields, including producing Broadway shows and writing movie screenplays. He wrote 35 books of essays, poems, and stories before his death from a crippling stroke in 1937.
In damned be this transmigration, Brad Brackenridge brings Don Marquis to life while Ryan Kerr takes on the role of Archy the cockroach and Kate Story plays Mehitabel the alley cat. All three actors also take on additional characters — both fictional and real-life — throughout the production, changing almost seamlessly via small costumes and props as the story progresses.
It's an irresistible trio of theatrical professionals coming together to tell a wonderful story filled with both humour and pathos.
Brad Brackenridge plays Marquis as a man who's almost delusional as he seems to be watching his life flash before his eyes. Brackenridge gives an extremely fun yet moving performance as he explores different elements of Marquis' life and career, including his rising fame in the New York literary scene, the numerous personal losses in his life, his longing to be taken seriously as a writer instead of just a newspaper columnist, and the highs and lows of his ever-changing career.
Brackenridge also breaks out of the Marquis role and plays some additional literary characters including Warty Biggins, an Egyptian mummy, a moth, a parrot, and even the bard himself, William Shakespeare. It's a touching character study filled with elements of ambition, anxiety, insanity, pathos, intoxication, delirium, and tenderness.
Brackenridge's performance is another testament as to why he's one of my favourite actors in Peterborough.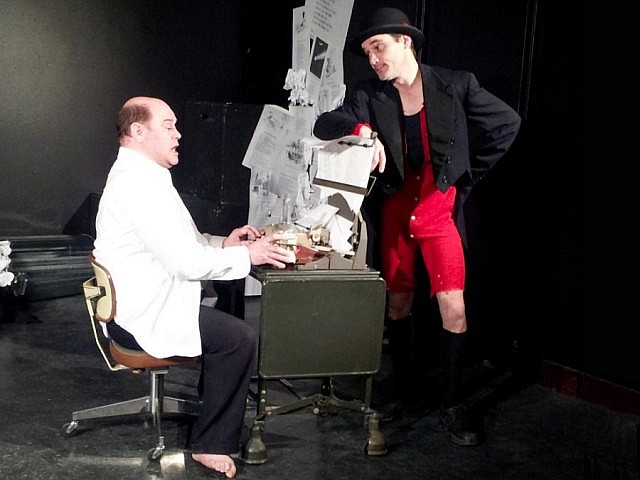 Kate Story and Ryan Kerr are your guides through the life of Don Marquis, playing Archy and Mehitabel as the writer's companions who act out some of Marquis' best essays through spoken word, song, and dance. The pair are absolutely charming in these whimsical roles and become the favourites of the piece. They also play other important roles — including various family members, friends and additional characters from Marquis' stories — to round out the production and help piece together Don Marquis' life story.
Energetic and graceful, Kerr and Story are colourful and delightful and both give intoxicating performances.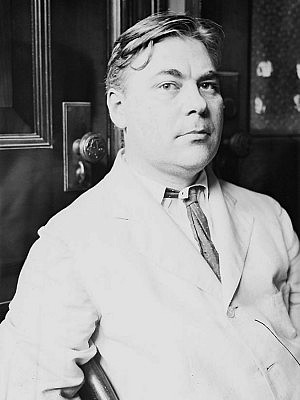 The cast is joined on stage by Rob Fortin on guitar (who wrote all the original music for the show with lyrics based on Marquis' works), Susan Newman on accordion, and director Em Glasspool on percussion. As musicians in the Mermaid Tavern, where a celebration of Don Marquis' life is being held, Fortin, Newman and Glasspool seem to organically create the soundtrack for show. Before the production begins, Fortin and Newman perform a selection of songs from the 1920s, easing the audience into the era of the production.
These wonderful musicians add a special flavour to the show, completing the artistic trinity of words, performance, and music.
Over the past year I've seen many excellent productions at The Theatre on King, but damned be this transmigration is easily among the best. It transcends a theatrical production to become high art. The love that Kate Story has for the works of Don Marquis is evident in the way she weaves his life story and literary work together in this production. It's a show filled with laughter and joy, but also an emotional journey. The final moments of the show are so powerful that I couldn't help but tear up as the characters give each other their final looks.
Some words of advice to those going to this show: if you are unfamiliar with the works of Don Marquis, take some time to brush up on him beforehand. Although you can follow the narrative with only a limited knowledge of Marquis' life and works, doing a bit of reading prior to the show will help enhance your enjoyment of the production and make the narrative more coherent.
There are many websites and articles about Don Marquis online, but I recommend www.donmarquis.org for a quick-and-easy introduction you can read within minutes. The website also provides additional links and material for those who want to indulge more on his life and works.
Whether you know the works of Don Marquis or not, you will miss a brilliant production if you don't see damned be this transmigration. It's a story worth telling and will open the doors to the works of one of literature's most underappreciated humourists.
damned be this transmigration runs from Thursday, January 29th to Sunday, February 1st at The Theatre On King in downtown Peterborough. Shows start at 8 p.m., with a 1 p.m. matinee on Sunday. Tickets are $15 or pay what you can.
---
"archy's autobiography" by Don Marquis (read by Tom O'Bedlam)