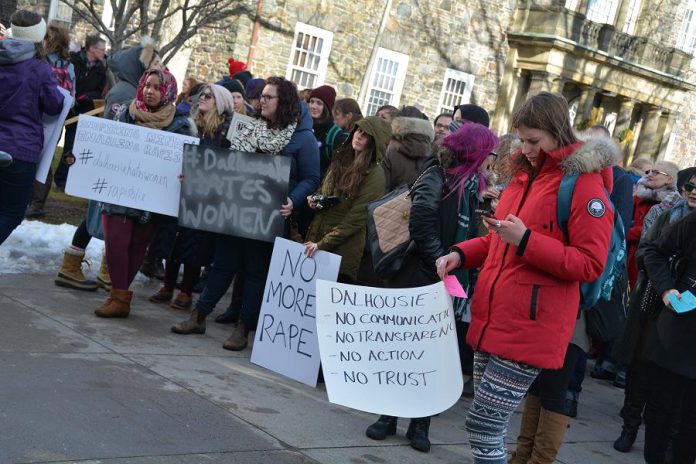 CBC News has released the results of an investigation that reveals 727 sexual assaults were reported to 87 Canadian universities and colleges over the past five years. Trent University, with campuses in Peterborough and Oshawa, reported a total of 12 sexual assaults between 2009 and 2013, ranking 11th on the list when adjusted for student population.
Reports per capita of student population are inconsistent from university to university, according to the CBC investigation, making it difficult to conduct an analysis of the data. But at least one expert on sexual violence finds that the numbers are too low, implying that universities are doing a poor job of encouraging students to report incidents of sexual violence.
The CBC investigation comes on the heels of a study published earlier this month by the American Psychological Association that shows a pattern of underreporting of on-campus sexual assaults by universities and colleges across the United States.
In the American study, researcher Corey Rayburn Yung (a law professor at the University of Kansas) analyzed the numbers of on-campus sexual assaults reported by 31 large universities and colleges during audits by the U.S. Department of Education for compliance with federal crime reporting requirements.
During the audits, the reported numbers of sexual assaults increased but, after the audits ended, the reported number of sexual assaults in following years dropped to pre-audit levels — suggesting that American colleges and universities are underreporting.
"When it comes to sexual assault and rape, the norm for universities and colleges is to downplay the situation and the numbers," says Yung. "The study shows that many universities continue to view rape and sexual assault as a public relations issue rather than a safety issue. They don't want to be seen as a school with really high sexual assault numbers, and they don't want to go out of their way to report that information to students or the media."
It's unclear whether this same situation exists in Canadian universities, although one expert on sexual violence feels that the universities are underreporting sexual assaults based on the results of the CBC investigation.
"It's just not that possible that they're that low," Lee Lakeman of the Vancouver Rape Relief and Women's Shelter tells the CBC. "I can get more reports of sexual assault by walking across the street on a campus."
Ironically, Dalhousie University did not provide any data to the CBC for its investigation. The university's dentistry college was recently embroiled in a scandal involving misogynistic and sexually inappropriate comments made by some male dentistry students on a Facebook page.
Trent University advised the CBC that there were a total of 12 sexual assault reports at the university between 2009 and 2013, with one report in 2009, two reports in 2011, and three reports in each of 2010, 2012 and 2013. That places Trent 11th on the list of 87 universities in terms of the rate of reports per capita of student population.
If a university reports a higher rate of sexual assaults, that doesn't necessarily more sexual assaults are occurring at that university than others reporting a lower rate of assaults. Instead, it could mean that a university is more effective at encouraging students to report sexual assaults. There is no way to determine whether this is happening based on the results from the CBC investigation.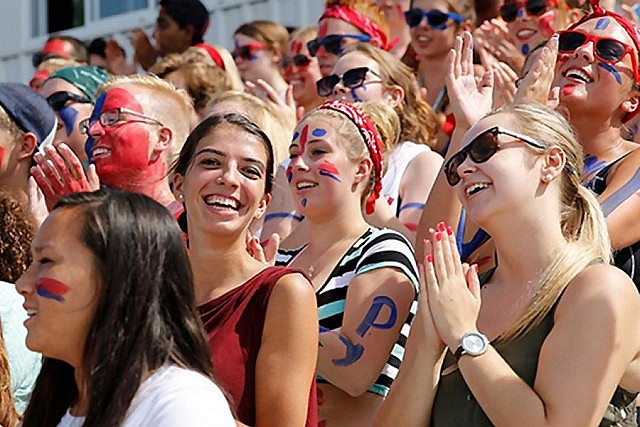 After the scandal at Dalhousie University, Trent University publicly responded to the issue of on-campus violence and sexual assault.
"Trent University has a number of policies and resources that address sexual assault involving any member of the Trent community," says Leo Groarke, President and Vice-Chancellor of Trent, in a December 2014 statement. "At Trent, we focus on working supportively with anyone who has reported being sexually assaulted, by providing both immediate and longer-term resources, and by empowering them to choose the course of action that best suits them."
In the statement, Groarke indicates that the university is developing a comprehensive website on sexual assault. The website will provide information and resources and encourage a better understanding of sexual assault, how it can be prevented, and how victims can safely report.
To read Groarke's statement — along with resources and policies on campus violence and sexual assault and contacts to report concerns confidentially — visit the Trent University website at www.trentu.ca/newsevents/newsDetail.php?newsID=8735.