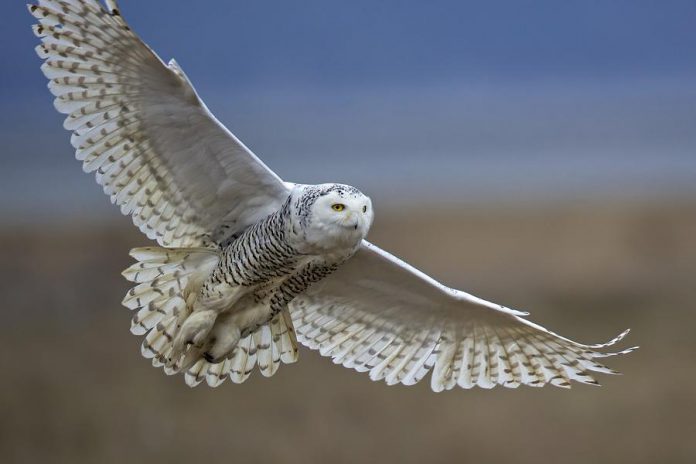 Tens of thousands of volunteers in Canada and across the world are taking part in the 18th annual Great Backyard Bird Count (GBBC) from February 13th to 16th, 2015. This free family-friendly event is for birdwatchers of all ages who want to count birds to support conservation.
It's easy to participate: just count birds at any location for at least 15 minutes and enter your sightings at www.birdcount.org. You can do it on one day or on every day during the Family Day long weekend, and for as long as you like (but at least 15 minutes).
The information that's gathered helps track changes in bird populations on a massive scale. Each checklist submitted during GBBC helps researchers at the Cornell Lab of Ornithology and the National Audubon Society learn more about how birds are doing, and how to protect them and the environment we share.
During last year's count, bird watchers fell in love with the magnificent Snowy Owl, when the birds were reported in unprecedented numbers across southeastern Canada, the Great Lakes states, the Northeast, and down the Atlantic Coast.
You can expect Snowy Owls to show up in higher numbers during this year's GBBC, especially in the Kawarthas. There's been a population growth of snowies (called an "irruption") as they've been expanding their hunting areas further south (read Matt Higg's story from earlier this year called Snowy owls swoop into the Kawarthas).
"It's called an 'echo flight,'" explains Marshall Iliff, eBird Project Leader at the Cornell Lab of Ornithology. "After a huge irruption like we had last winter, the following year often yields higher-than-usual numbers as well. The abundance of lemmings that produced last year's Snowy Owl irruption likely continued or emerged in new areas of eastern Canada. More owls may have stayed east after last year's irruption, and some of last year's birds that came south are returning."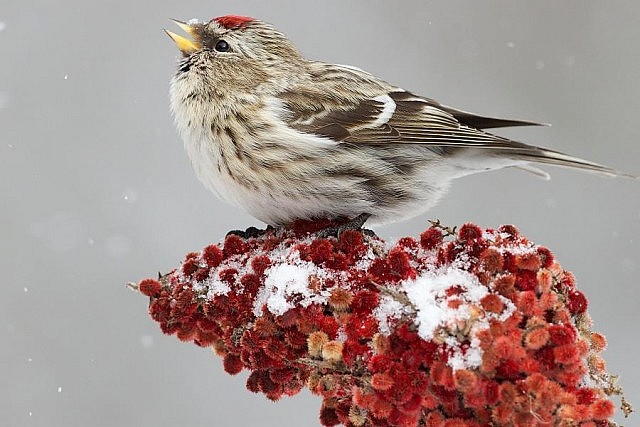 "This may also be a big year for finches," notes Audubon Chief Scientist Gary Langham. "GBBC participants in North America should be on the lookout for larger numbers of Pine Siskins and redpolls. These birds also push farther south when pine cone seed crops fail in the far north of Canada."
Bird watchers from 135 countries participated in the 2014 count, documenting nearly 4,300 species on more than 144,000 bird checklists — about 43% of all the bird species in the world. In addition to the U.S. and Canada, India, Australia, and Mexico led the way with the greatest number of checklists submitted, creating the world's largest instantaneous snapshot of bird populations ever recorded.
"We especially want to encourage people to share their love of birds and birdwatching with someone new this year," says Dick Cannings at Bird Studies Canada. "Take your sweetheart, a child, a neighbor, or a coworker with you while you count birds for the GBBC. Share your passion and you may fledge a brand new birdwatcher!"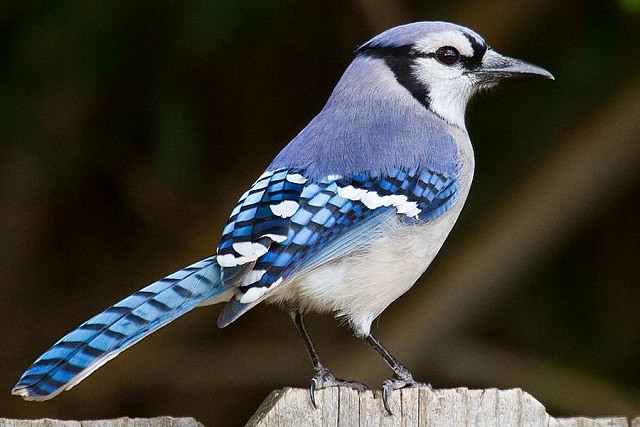 The Great Backyard Bird Count is a great way for people of all ages and backgrounds to connect with nature and show some love for the birds this Valentine's Day. The
GBBC website
includes bird identification tips, along with ways to view and explore the results in real time as observations are submitted.
Visit the site throughout the weekend to follow the count's progress and to share your photographs. Get inspired by the winning photos from the 2014 GBBC photo contest.