Peterborough's own Rick Fines is back with his first studio album in eight years and will celebrate its release at the Market Hall on Saturday, February 28th, 2015.
The album is entitled Driving home and features electric guitar on every track, a wide range of themes, and an excellent assemblage of great players — who also happen to be Rick's close friends.
"I feel so lucky to have these folks on this album," Rick tells me. "They all did such a great job."
Rick has a storied musical career. He first gained attention as part of the legendary Jackson Delta — along with Alan Black and Gary Peeples — which released four albums over 15 years. After Jackson Delta disbanded, Rick released four solo albums, another with The Rick Fines Trio, and a critically acclaimed disc with fellow troubadour, Suzie Vinnick.
Along the way he racked up both awards and accolades, including Maple Blues Awards for "Songwriter of the Year" and "Acoustic Act of the Year" (twice), first place in the blues category of the 2003 International Songwriting Competition, and nominations for Juno and Handy awards. He's played with legendary blues piano player Pinetop Perkins, songstress Colleen Peterson, folk icon Penny Lang, and many others. When not performing, he can be found teaching and sharing music with students across Canada.
Rick's latest release was co-produced by Rick and Alec Fraser, a longtime friend and cohort. Fraser has co-produced the last six of Rick's albums.
"There's a partnership there that just really works," Rick says. Fraser also plays bass on the record and will play live as well.
Almost all of the musicians on the record will be on stage at the Market Hall for the official release concert, including Rob Phillips on piano, John Crown on drums, Kevin Goss on saxophone, Rick's brother Mathew on lap steel. Grainne Ryan, who co-wrote two of the record's tunes with Rick, will be singing backup.
The eight years between albums (his last solo release was 2006's Solar Powered) has been filled with huge ups and downs for Rick and his wife Lise.
"I'd been putting them out every two years before this," Rick recalls. "I had an album half done and then there was a death in the family. Suddenly, that album felt very trite to me. It didn't have any gravity."
Rick scrapped that album and tried to move on. He began writing in a way that was very different for him than his usual upbeat and positive self.
"Everything I was writing was very dark," he says. "It's not me. It's not my nature to be that dark."
Although he still likes some of the tunes that came out of that period, he pushed the tunes aside. Then came news that Lise was expecting a child.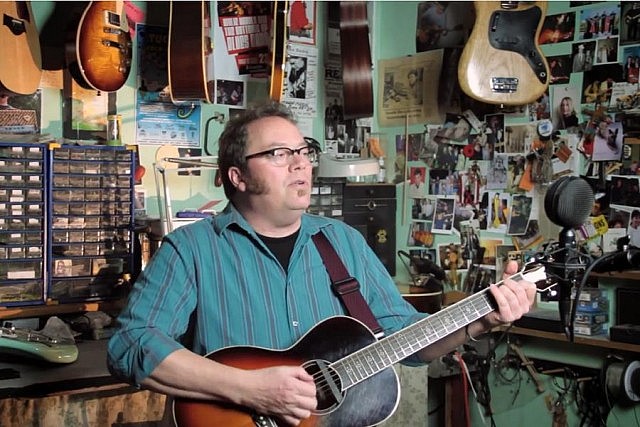 Their daughter Claire was born a couple of years ago and her arrival brought great joy, and a whole new perspective on life and music for Rick.
"It's an unconditional, incredible, deep, deep love," Rick says.

The joys found within his family and their new daughter brought about new inspiration for Rick's songwriting.
"You can't help but be reflective when you're looking at your little offspring," he explains. "You can't help but reflect on your own childhood and your own life. Doing that in some ways perhaps brought me back to my teen years and things I loved about music then, to recall some things about childhood and to write a little bit about that."
Driving home features a connection to Rick's early musical influences — namely the presence of electric guitar on each track.
"I started as a rock and roller," he says. "It's The Rolling Stones and ZZ Top that brought me to playing music in the first place. The Allman Brothers and Johnny Winter. It was all about playing electric guitar to me … though I love both."
Most people who know Rick's music would consider him to be an acoustic musician, and he explains how musicians and artists can sometimes be pigeonholed by their previous work.
"You get put into a little box that you're the acoustic blues guy, so I kept doing that," he says. "But I thought, it's really time to play electric guitar. I miss it, you know."
The new record still sounds like a Rick Fines album, but it also sounds like he's reinvigorated and newly inspired after a eight long years on the bumpy road of life.
---
Samples of the first four tunes on Driving home
---
Rick shared some information with me about the tracks on Driving home, including the inspiration and meaning behind each tune. It's the perfect primer for when you buy the album and when you hear the tunes performed live at the Market Hall on February 28th.
1. Buttermilk Falls
"Half dream, half memory of the Kawartha Lakes in the summer."
2. Driving Home
"It isn't a metaphor — it's actually about driving home. I got lost on my way home from a gig. I forgot a turnoff, because I was thinking of my father who had just passed away. I ended up literally driving back through all the places we used to play in the rock and roll bands because of the route I took home."
3. This One Day
"About living in the moment."
4. Ridin' the Rail
"Both actual and metaphor. I cycle the old rail trail, where I used to see how long I could keep my footing on the tracks when walking out in Jackson's Park. I'm literally riding the rails where I spent my youth, where we'd go hang out in the park. Riding the rails where the rails they run no more is the line. It's literal, but as I ride through [the park] my mind is going back to the past every time. The scenery is imprinted on the back of my retina and the memories come flooding back with it."
---
Rick Fines: Driving home CD Release 2015 (film by Jeremy Kelly of filmkelly.ca)
---
5. Why Do We Treat Love Like That?
"This song and the next one [When the Rain Ends] are songs I wrote with Grainne Ryan. Whether I start inside myself and look outside, or start outside and then look inside, I figure a song is good if it becomes universal. If it's something everyone can relate to then it's worth pursuing. I think everyone carries a certain amount of baggage with them into a relationship. Some people get so caught up in their baggage that they lash out. I got this idea in my mind that this is love, it's sacred. Why do we treat it like this? Why do we bring forth our baggage and throw it on other people? It was really a bit of an intellectual foray because my life is blissful that way. [It helped] having Grainne involved too: we had two songwriters working together to really try to figure it out."
6. When the Rain Ends
"It's totally a metaphor. It's about coming out of difficult time — out of loss, tragic personal loss — and yet believing in the future."
7. Long Gone
"As a culture, there was a time, maybe in the '70s, where we believed in creating a better culture for everybody and we've lost our way. Everybody is now saying, 'I've got to hold onto what's mine.' People are looking for their tax breaks, or keeping whatever is theirs; they're not so concerned with everybody else. There are times in that song where I'm lashing out at politicians, or times where I'm lashing out at rock stars who filled us up with all these dreams in the first place and live in their bloody castles. So it's an angry rock and roll song."
8. You Took the Wind Out of Me
"A song that I could have easily thrown away. It's about rejection or shunning, something that I found myself on a personal level thinking about, and in some way I didn't buy it. At the same time, the feeling was very strong and legitimate and I think everybody feels it. I think it's worth saying just for anybody who needs to hear it."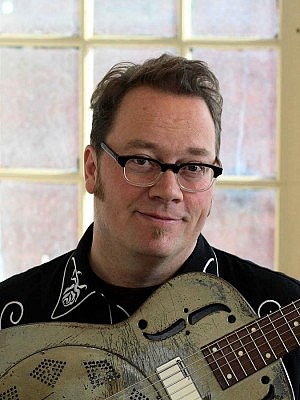 9. Hounds Howling Up On The Hill
"A political song about being upset at the current state of affairs."
10. Make the Change
"Make the Change is supposed to be empowering. I lost both my parents in the last few years, and you get a great sense of loss from that. But you [also] get a sense of mortality because you can pretty much add up your life span; see how much time you've got ahead of you. There's only so much time on this earth — do what you're gonna do. Take charge. Do it. It's not so much directed at others. I sounded preachy at first saying 'You've got to', so I turned it around and said 'I've got to…' and ultimately it's we. We've only got so much time … what are we doing with it?."
11. The Winds of Time
"It's a very personal song. Trying to get philosophical about the seasons of life. I've been working on it a while but I only figured out where it was going after my mom passed. I realized that after grief the sun comes up, or even despite grief the sun comes up."
12. The Sun Is Bright
"It's an embracing of life. After I finished it, I realized that it needed to finish the record. It's a completely positive song about embracing who you are and what you're doing. As long as we have our health, everything else is small potatoes. So make the most of it, enjoy it, be the best person you can be. Do the best things you can to the people that mean something to you, and hopefully that's everybody."
---
Rick Fines at the Market Hall in Peterborough (February 28, 2015)
Rick performs "Ridin' The Rails". Filming and editing by Jeremy Kelly. Additional camera by Jayslyn Gareau.