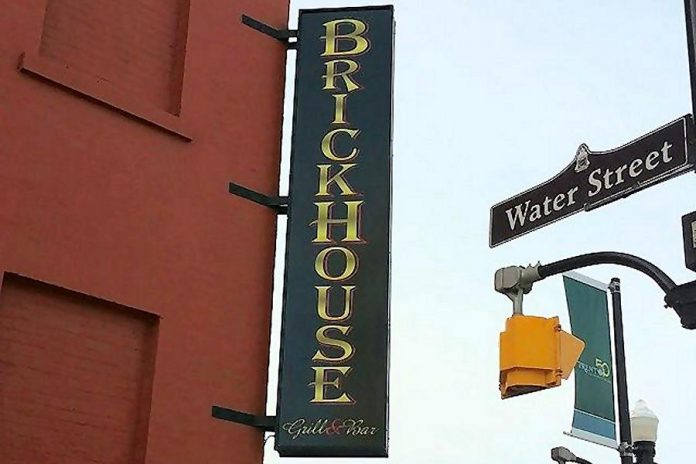 The restaurant at the corner of Simcoe and Water Streets in downtown Peterborough, previously The Works, is now reopened with a new name — Brickhouse Grill & Bar.

Owners Steve and Heidi Stewart are still running the restaurant, but no longer as franchisees of The Works. The new restaurant will still serve premium burgers, but as part of a new menu and a new concept.
"Our team worked around the clock to freshen the inside and develop this new concept," Steve Stewart says. "Acting on feedback from our customers, we have installed a new bar and have created a new express lunch menu."
The restaurant will be open daily from 11:00 a.m. until 10:00 p.m. The menu is available online at www.brickhousegrill.ca.
"We are happy that Steve and Heidi are continuing to invest in the downtown," says Peterborough DBIA Executive Director Terry Guiel. "This new concept will be a welcome addition."