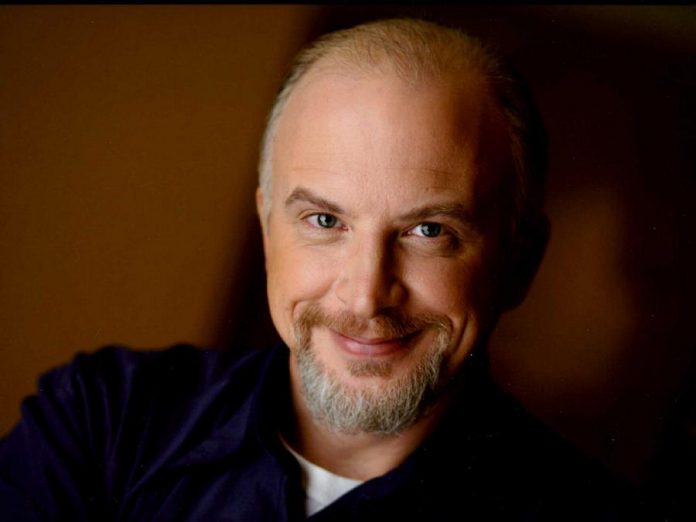 Last Saturday would have been the 51st birthday of Paul O'Sullivan, the late actor, comedian, writer, and director. To celebrate his life, Paul's wife Linda Kash and friends are hosting "Paul's Ball 3: Ball in the Family", a special dinner and improv event at The Venue in Peterborough on Thursday, April 16th.
On May 18th, 2012, the 48-year-old Paul tragically died near his home outside Peterborough when his car hit a flat-bed truck parked on the shoulder of County Road 507. He left behind Linda and their three daughters.
A highly respected and loved performer, Paul was a graduate of the famed Second City comedy troupe and performed improv with such well-known comedians as Martin Short, Colin Mochrie, Mike Myers, Tina Fey, and Chris Farley.
During his career, Paul appeared in Canadian television shows like Little Mosque on the Prairie, An American in Canada, Getting Along Famously, Murdoch Mysteries, The Sean Cullen Show, and Improv Heaven and Hell. He performed on stage in Toronto productions like The Producers and The Drowsy Chaperone.
In 2009, Paul and Linda founded The Peterborough Academy of Performing Arts to provide high-quality drama education to both children and adults. Linda continues to operate the academy, which teaches scriptwriting, musical theatre, and improv comedy.
Paul's sudden passing in 2012 shocked Canada's theatre and comedy communities. After learning of his death, those who knew Paul couldn't say enough about his contributions and his character.
"Paul was the quintessential Second City performer and writer," said Andrew Alexander, Second City's CEO. "He was quick-witted, and fast on his feet. But there was a sweetness about him that really came through as well."
"He was an extraordinarily funny man," said Klaus Schuller, producer at Second City in Toronto. "But he was also such a generous, caring, giving person to work with. It was a joy to see him walk in the room. The enthusiasm he had for the work was really just exceptional."

"He was fearless and that was the thing that left most of us in awe," said Colin Mochrie, who performed with Paul at Second City. "When you improv'd with Paul, you knew you'd get more than you ever imagined. He improv'd like he lived life. He made strong choices, and he committed to them. He taught me a lot."
"He was one of the most generous human beings you would have met," said local improv artist Ray Henderson, who often worked with Paul. "He was a very giving person and gave so many people the opportunity to express themselves on stage. He gave them confidence. He impacted a lot of people."
"Aside from being such an exceptional artist, I don't know if I ever saw a man who loved his family as much," said Kim Blackwell, family friend and former artistic director at 4th Line Theatre. "He was an incredible father and husband."
Every year since his death, Paul's wife Linda and his friends and colleagues have hosted an event around his birthday called "Paul's Left Ball", which honours the memory of Paul while raising funds for Hospice Peterborough.
This year, "Paul's Left Ball 3" will be hosted by Linda in place of her regular improv show at The Venue in Peterborough on Thursday, April 16th. "Ball in the Family", a spin-off of the '70s sitcom All in the Family, will feature Linda, Dan Fewings, The Citiots Improv, Megan Murphy, and more. You can come for dinner and the show at 6 p.m. for $55, or for the show only at 8 p.m. for $15.
Proceeds will go to Hospice Peterborough, which enhances the comfort, dignity, and quality of life of individuals and families living with or affected by life-threatening illness or grief.
---
The Joe Blow Show
You can get a taste of Paul O'Sullivan's talent in this 2003 comedy pilot, about a fictitious theatre company that does musicals about real people, created by (and starring) Paul, Linda Kash, and Allan Novak for The Comedy Network.