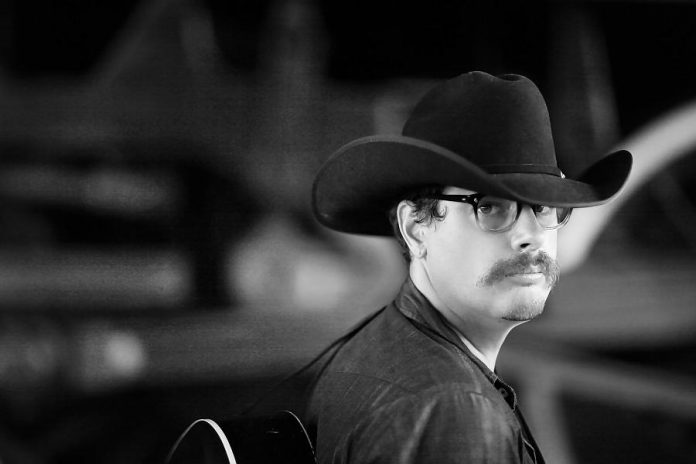 Musical veteran Ken Tizzard is bringing songs and stories from his new record No Dark No Light to Market Hall in Peterborough on Friday, April 24th.
Hometown favourites Mayhemingways (Benj Rowland and Josh Fewings) will co-headline the show with their unique mix of alt-country, bluegrass, and Cajun music. The duo is launching a coast-to-coast tour, where they'll be heading as far west as Vancouver in May and out east to Newfoundland and back in July.
Tizzard's musical career has been an ever-evolving process and one in which he has worn many hats. Wearing his rock 'n roll hat as bass player in Canadian rock bands The Watchmen and Thornley, Tizzard toured all across North America and beyond, was featured on six gold and platinum records, and even appeared on The Tonight Show with Jay Leno.
Wearing his cowboy hat, Tizzard can be spotted performing his original material, either solo or with a band, for a loyal and growing audience in pubs, clubs, and concert halls across Canada. Most recently he has also been touring with Ron Hynes, Newfoundland's legendary folk singer-songwriter. He also has a Wednesday night residency at The Stinking Rose Pub & Grindhouse in Campbellford.
Tizzard's new record No Dark No Light is his fifth solo release and it may be his most personal yet — with his beloved home province of Newfoundland a big inspiration for it.

kawarthaNOW had a chance to find out a little bit more about Tizzard's development as a songwriter, his process on No Dark No Light, and his Newfoundland roots.
Tell us about your new album and where you got your inspiration for it.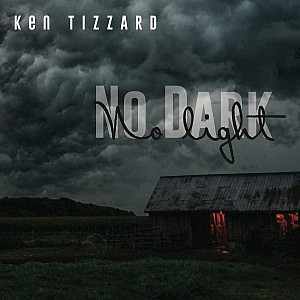 No Dark No Light is a collection of songs, stories, and characters inspired by my life as a Newfoundlander living in Ontario.
I've made a lot of choices that have gotten me where I am. As a father, professional musician and husband it is not easy to find a balance.
After a very profound trip back home in 2014, the concept for this record as a life journey came to light.
What does being a Newfoundlander mean to you? How has it affected your career and your creativity?
Being a Newfoundlander is a huge part of my identity.
I've travelled all around the world and when I tell people I'm from Newfoundland they always have a funny and positive story about home. Growing up in St. John's was amazing — I made lifelong connections with people and our bonds never seem to weaken.
I think the storytelling culture of Newfoundland also contributes to my songwriting in a very unique way.
What's it been like to transition from full-on rock bands to a roots sound driven by your writing?
When I left Newfoundland and came to Ontario, I had intended to find a folk/rock band to join. After a while in Ontario, I hooked up with The Watchmen and it seemed like a good thing to do at the time. I never realized it would lead to over 15 years of touring as a rock 'n roll musician.
The songwriting in The Watchmen can be broken down to an acoustic guitar and voice. I spent a long time co-writing with others and, when it comes to songwriting, I've only started to discover my own true voice over the last few years. It tends to be a little quieter …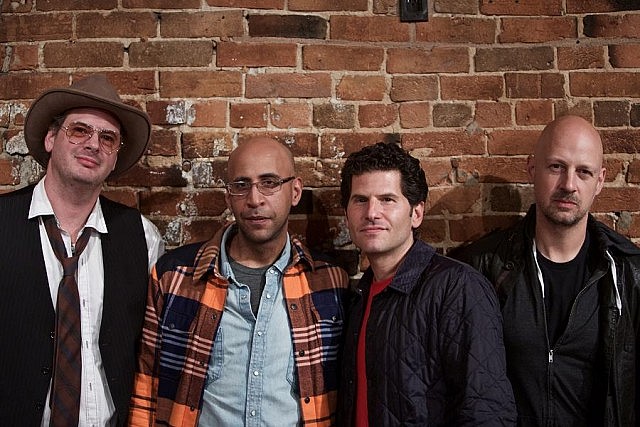 Who's in your band? What do they play?
The band is currently myself, Ken Grant on bass, Luke Mercier on fiddle, banjo, and mandolin, and Mike Billard on drums.
I started working with this lineup over the last year and this particular collection of musicians is a great fit for the songs on No Dark No Light.
What can folks expect at a Ken Tizzard gig these days?
These days the gigs are a little quieter, less sweaty, and more detailed. There are lots of stories about the songs, the process, and the characters.
Musically it's diverse, and ranges from solo folk-styled shows to duo, trio, and full band.

What musical influences have you carried with you into this project?
In 2014, I toured playing bass with Ron Hynes. The experience of learning his body of work gave me an insight into his songwriting that definitely carried over into my own writing.
Artists like Slaid Cleaves and of course Bob Dylan and Tom Petty have had a huge influence on my writing over the years.
I look to other artists for tools of the trade, but the characters and places in my songs come from my own life's journey.
---
"Home" – Ken Tizzard
"All Gone" – Ken Tizzard
---
"CDs I Didn't Sell" – Mayhemingways
"Sad Single and Sorry" – Mayhemingways