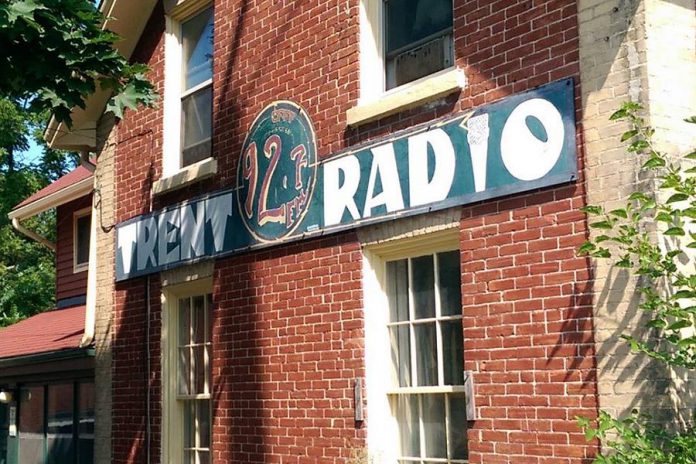 If you're between 16 and 30 years old and looking for a summer job in radio production and journalism, you'll be interested in the position of Summer Events Intern Correspondent (SEIC) at Trent Radio.
The 35-hour-per-week position begins on Monday, May 4th and ends on Friday, August 28th. The deadline to apply is by noon on Friday, April 24th.
Along with production assignments and other duties, the intern will host a community-focused half-hour radio show that runs five days a week, Monday through Friday.
For more information, including how to apply, please see the job posting below.
---
Seasonal Contract Employment Opportunity at Trent Radio: Summer Events Intern Correspondent (SEIC)
Start Date: Monday, May 4th, 2015
End Date: Friday, August 28th, 2015
35 hours/week, including evenings and weekends as required.
Open to applicants 16 – 30 years of age who are interested in gaining experience in the field of Radio Production, Journalism, and/or Community Innovation.
The SEIC will host a 30-minute show called Smooth Operator Monday through Friday, presenting features, live and pre-recorded interview material, event promotion and review with a focus on regionally significant Community Groups and Organisations of the Peterborough Area. Each show will feature new content, and will highlight the people and the organisations who make Peterborough a vibrant place to live or visit. The SEIC will also produce content designed for preservation in Trent Radio's Audio Archive for future broadcast purposes.
Production Assignments Include:
Multicultural Canada Day, hosted by the New Canadians Centre Peterborough (July 1), a celebration of cultural diversity in Canada and Peterborough;
Community Profile Series highlighting the history and work of our local Food Not Bombs initiative;
Rock Camp 4 Girls Peterborough's 10th year of delivering Summer Rock'n'Roll Camp in the region (August 2015).
As an active member of Trent Radio's Summer Operations Team, the SEIC will assist with administrative and physical plant responsibilities as required throughout the summer to ensure a successful broadcast season.
To apply, please submit your cover letter and resume to:
Trent Radio, Summer Hiring Committee
715 George St. North
Peterborough, ON
K9H 3T2
or by email at jstaveley@trentradio.ca.
Application deadline: Friday, April 24, 2015 at 12:00 p.m. (noon)