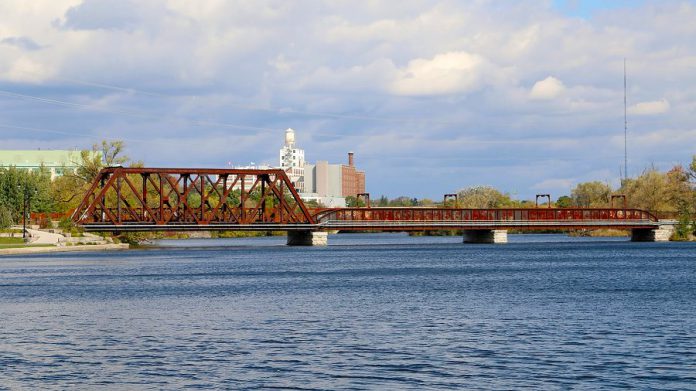 The popular Trans-Canada Trail Bridge across the Otonabee River, which provides pedestrians and cyclists a car-free route between East City and downtown Peterborough, will close between Monday, June 15th and Wednesday, July 15th.
The City of Peterborough is closing the walkway temporarily to complete repairs on the concrete deck across its entire span, which runs parallel to the Canadian Pacific Railway Bridge from behind the Holiday Inn in downtown Peterborough to the end of Maria Street in East City.
"We apologize for the inconvenience caused by the temporary bridge closure," said Brian Buchardt, Urban Design Planner with the City. "Our priority is to minimize disruption. However, the repair work must be undertaken during the warm weather season and when the contractor and equipment is available."
The concrete repairs were supposed to happen last year, but cold fall weather prevented them from taking place by the time the contractor was ready to proceed.
Although it's possible to cross using the adjacent Canadian Pacific Railway Bridge, the City states that it's illegal to walk on the railway bridge and those doing so could be subject to a trespassing fine.
Alternatives for crossing the river during the temporary closure include Hunter Street Bridge to the north and Lansdowne Street Bridge to the south. Car-free options include footbridges at London Street and Hillard Street, although these routes are further north.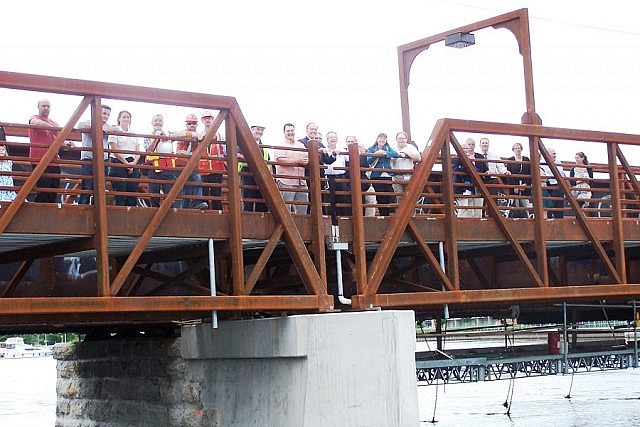 In January 2013, the trail bridge was closed for seven months so that the previous pedestrian walkway could be replaced and widened and so that damage to the railway bridge could be repaired.
Features of the new bridge include reinforced concrete, LED lighting, and steel supports. The existing stone railway abutments were modified and expanded to independently support the trail bridge.
The total budget for the project was almost $4 millon dollars, including $1.5 million from the federal government and $380,000 from the Province of Ontario.
---
360° view of the Trans-Canada Trail Bridge