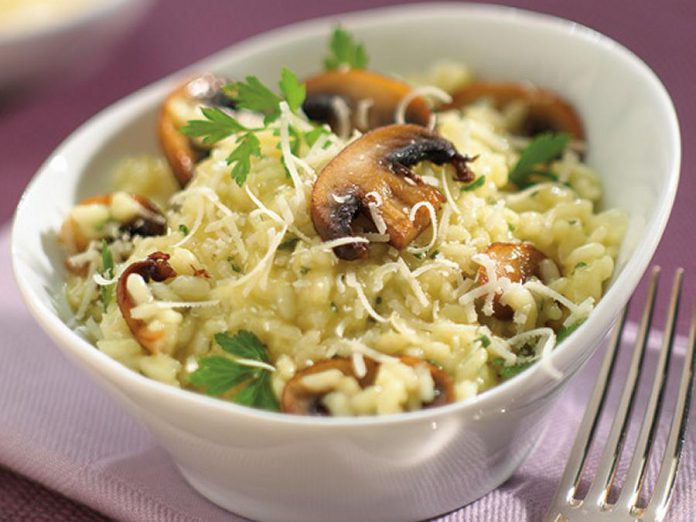 It's time to start thinking about what your children will be doing for the summer.
This summer at the PC Cooking School, we're offering fantastic camps for children between the ages of 6 and 11 every Tuesday, Wednesday, and Friday from 9:30 to 12:30 a.m. — and new this year, camps instructed in French on Tuesday and Wednesdays from 1:30 to 4:30 p.m. The cost is $20 for each three-hour camps.
As Chef and Coordinator of the PC Cooking School, I've had the pleasure of hosting hundreds of school children over the past few months and have noticed a growing need for building a relationship between children and the food they enjoy.
We've added some French programming this summer as Peterborough is home to many French immersion schools. With the added programs, we'll be assisting children in keeping up with their French reading as well as recipe math.
Our French instructor Jessica is in her second year at Trent University and aspires to become a teacher. She's fluent in French and is outstanding with children.
Our first class taught in French, "Flavors of France", takes place on Tuesday, July 14th.
We'll show young chefs how to prepare a sensational selection of classic French dishes, including creamy warm Brie with Honey, hearty French Onion Soup, luscious Quiche Lorraine, and a delectable Apple Tarte Tatin. Nous leur montrerons à préparer une superbe sélection de classiques français, comme un brie au miel chaud et crémeux, une consistante soupe à l'oignon, une quiche lorraine, et une délicieuse tarte tatin aux pomme.
I recommend early registration to avoid disappointment, but last minute is welcome — as long as there is space in the camps.
The PC Cooking School is located upstairs at the Real Canadian Superstore at Lansdowne Place (645 Lansdowne St. W., Peterborough). You can register at customer service or online at www.pccookingschool.ca. If you have any questions, please email me at pccookingschool.peterborough@loblaw.ca or call me at 705-749-6962 ext. 4.
While it's not French cuisine, here's a high-protein alternative to the classic Italian dish of risotto. Quinoa is actually a seed, not a grain, but it makes a great substitute for rice. You can substitute PC Sliced Cremini Mushrooms or 4 cups (1 L) of sliced mixed mushrooms for the white mushrooms, if you prefer. For a vegetarian and vegan version, use vegetable broth and omit the cheese.
---
Mushroom Quinoa Risotto
Ingredients
3 cups (750 mL) PC Blue Menu Beef Broth
2 tbsp (25 mL) PC Blue Menu Omega Oil
1-1/2 cups (375 mL) finely chopped onions
1 pkg (227 g) PC Sliced White Mushrooms
1 tbsp (15 mL) minced garlic
1-1/2 tsp (7 mL) chopped fresh thyme
1/4 tsp (1 mL) each salt and freshly ground black pepper
1/2 cup (125 mL) dry white wine
1 pkg (225 g) PC Organics Quinoa
1/4 cup (50 mL) chopped fresh parsley
1/4 cup (50 mL) freshly grated PC Splendido Parmigiano Reggiano Cheese
1 tsp (5 mL) fresh lemon juice
Method
Heat broth in covered saucepan over medium heat until warm. Reduce heat to low to keep warm.
Heat oil in large saucepan over medium heat; cook onions for 5 minutes, stirring occasionally, or until softened.
Stir in mushrooms, garlic, thyme, salt and pepper; cook for 10 to 12 minutes, stirring occasionally, or until mushrooms are softened.
Increase heat to medium-high. Pour in wine; cook for 1 to 2 minutes or until wine is evaporated. Stir in quinoa and broth; bring to a boil then reduce heat to medium-low.
Cover and simmer for 15 to 18 minutes, stirring occasionally, or until quinoa is cooked and tender. Stir in parsley, cheese and lemon juice.
Garnish with additional parsley leaves and cheese, if desired.
Preperation time: 15 minutes; Cooking time: 40 minutes.
Makes 5 servings. Per serving: 280 calories, fat 10 g (1.8 g saturated), omega-3 polyunsaturated fats 0.5 g, sodium 220 mg, carbohydrate 38 g, fibre 4 g, protein 9 g