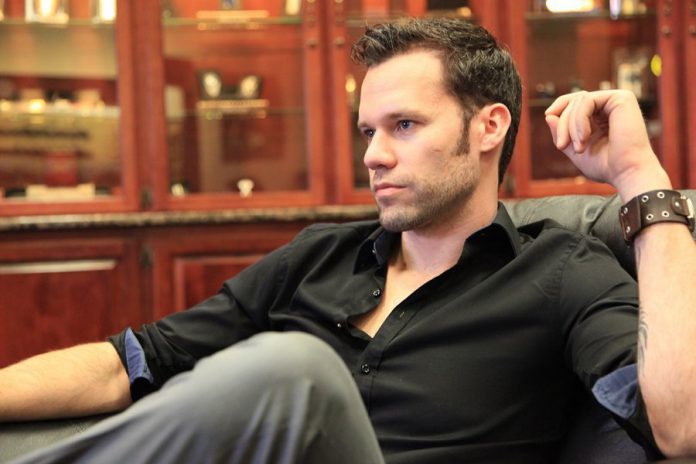 Canadian country music artist Chad Brownlee returns to Peterborough on Wednesday, July 15th to perform at Peterborough Musicfest at 8 p.m. at Del Crary Park.
When Brownlee last performed in Peterborough at The Venue in March, he was touring with a custom guitar that reflected his first profession — hockey — as well as his philanthropy.
As part of his "When The Lights Go Down" tour, Brownlee played a guitar made from 22 Sher-Wood hockey sticks. Made by the Robinson Guitar Company of Hamilton, the guitar was a fundraiser for the Tim Horton Children's Foundation — a charity that Brownlee supports regularly.
Brownlee played the guitar at every show across Canada until his tour ended in April, and then auctioned it off to the highest bidder. Neil Hudman from Guelph won the signed guitar with a bid of $6,400, with all proceeds going to the foundation, which helps sends underprivileged children to camps across the country.
The hockey stick guitar was no coincidence. Brownlee, who turned 31 this past Sunday, was originally a pro hockey player before he turned to country music at the age of 25.
Born in Kelowna, British Columbia, he started playing hockey when he was a young child and — like many Canadian kids — dreamed of becoming a pro.
"Hockey was first and foremost," says Brownlee. "I lived and breathed it, since I was five years old."
By the time he was a teenager, Brownlee was on his way to fulfilling the dream. The 6'2″ 200-pound defenceman was identified early on as potential NHL material and was drafted by the Vancouver Canucks in 2003 at the age of 19. The following year, he studied at Minnesota State University on a full hockey scholarship where he played for four years with the Mavericks; he was selected as team captain in his fourth year.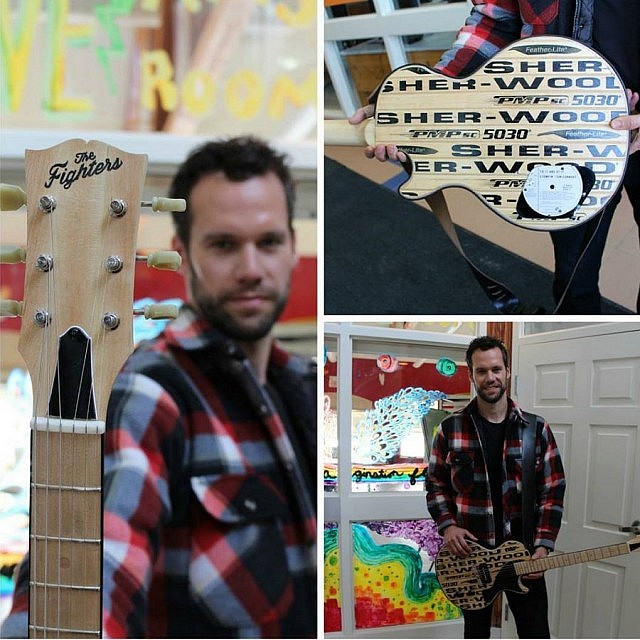 After graduating with a Bachelor of Science in Psychology, Brownlee went on to the Vancouver Canucks prospects development camp. After he found out he wasn't going to be playing for the Canucks, he moved on and made his pro debut with the minor-league Idaho Steelheads of the East Coast Hockey League in 2007.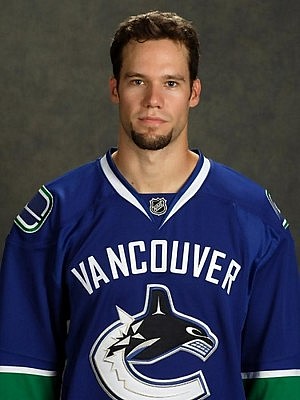 It was there when, sidelined with a shoulder injury, he realized that professional hockey wasn't in his future. So, after one season as a pro, he made a decision to abandon his hockey career.
"I lost the love for the game," he explains. "I was counting down the seconds in a game, wanting to go home. That was an epiphany for me. It was the easiest hardest decision I had to make."
It was an easy hard decision because Brownlee had another talent and another passion: music. He had started playing piano when he was was eight and the tenor sax in junior high. At 17, his parents gave him his first guitar and he taught himself how to play and to write songs.
"My parents listened to Garth Brooks and Alabama," he recalls. "Garth was probably the first guy in country music that got me into it and got me hooked."
While hockey was his first passion, music was always a big part of Brownlee's life — he found it helped give him relief from the pressures of hockey. While at Minnesota State University, Brownlee wrote a song called "The Hero I See" to raise funds for the Anthony Ford Foundation, a charity established in memory of a nine-year-old who died from leukemia that helps underprivileged kids play hockey.
Even so, after he decided to leave professional hockey, he wasn't sure he wanted to pursue a career in music.
"Coming from the hockey world, I knew nothing about the music industry or the music business," he says. "All I knew was that I wanted to inspire people through my music."
Despite his lack of experience in the music industry, by any measure it didn't take long for Brownlee to achieve success.
He started playing open mic nights and released his first single two years later and his debut album in 2010. The same year, he was nominated as "Rising Star" at the Canadian Country Music Association — he won the award the following year.
---
"When The Lights Go Down" – Chad Brownlee
---
He released his second record
Love Me or Leave Me
in 2012 and was nominated for a Juno for Country Album of the Year in 2013. In 2014, he released his third album,
The Fighters
.
Besides playing at Peterborough Musicfest on Wednesday night, Brownlee is also performing at the Boots and Hearts Music Festival in Oro-Medonte on Saturday, August 8th.
He credits his success in music in part to his experience as a pro hockey player.
"To get to a pro level in any sport you need a pretty thick skin and you can't really succumb to pressure," he says. "You need to find a way to rise above pressure and hockey has taught all those things."
Along with his raw talent and his philanthropy, Brownlee is known for his warm personality, charm, and stage presence. You can experience these and the passion and drive that has led to Brownlee's rapid success on the Canadian country music scene by coming to Del Crary Park on Wednesday night.
---
"Fallin' Over You" – Chad Brownlee
---