Over 4,000 people took advantage of the open streets during Peterborough Pulse to walk, cycle, skateboard, rollerblade and more through downtown Peterborough on Saturday, July 18th. kawarthaNOW staff photographer Linda McIlwain was there to capture some moments from the morning.
The event, which took place between 9 a.m. and 1 p.m., kicked off with a ribbon-cutting ceremony including Peterborough Mayor Daryl Bennett and DBIA Executive Director Terry Guiel.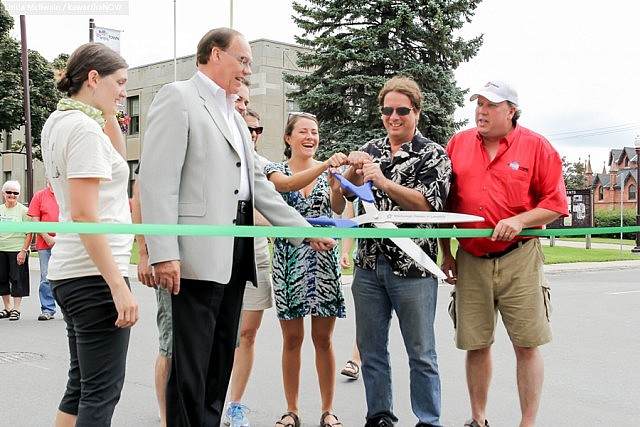 Sections of George Street, Crescent Street, and Lock Street temporarily closed to motor vehicles and opened for two-legged (and four-legged) use.
Instead of facing roads normally busy with vehicular traffic, people were able to experience various street-level activities including sports demonstrations and workshops, activities for children, sales, pop-up parks, pop-up patios, and more.
Peterborough Pulse was the first Open Streets event to take place in Peterborough. Open Streets is a global initiative to make cities more livable by temporarily closing streets to automobile traffic for walking, dancing, playing, and socializing. Hundreds of similar events have taken place in North and South America over the past few years.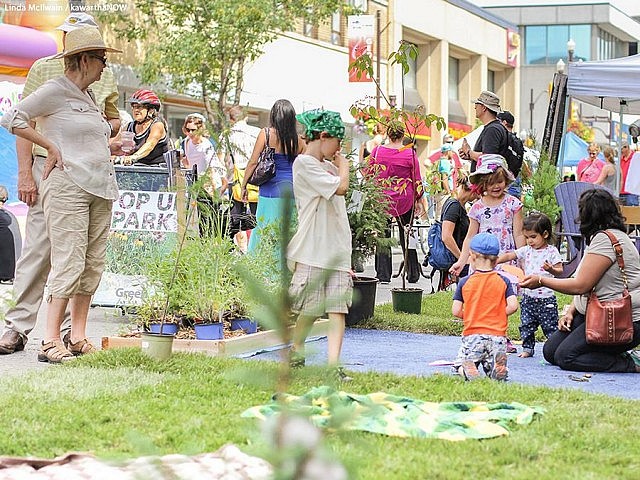 Peterborough's event was sponsored by Peterborough Transit, Shimano, and LLF Lawyers. Partners included B!KE – Peterborough Community BIke Shop, the City of Peterborough, Community Shifting Gears, Peterborough DBIA, Green UP, the Peterborough Bicycle Advisory Committee, and the Peterborough County-City Health Unit.
Judging from the crowds and the reactions of attendees, the event was a success — although some felt the event should have been longer than a morning. Event chair Susan Sauve, Transportation Demand Management Planner with the City of Peterborough, says that a committee will evaluate the event to determine whether it will return next year.
Photos from Peterborough Pulse by Linda McIlwain