Take a trip back to the '60s when Day Tripper, "Canada's best Beatles tribute band", performs at Peterborough Musicfest at Del Crary Park on Saturday, July 25th at 8 p.m.
Members of the Montreal-based band have spent years studying recordings and video archives of The Beatles, along with interviews and live performances, so they can accurately portray the music and personas of "The Fab Four."
Bass player Danny Di Donato even bought a Höfner bass and learned to play the instrument upside down — just like Paul McCartney.
"It took me two solid years to relearn how to play left-handed like McCartney", he recalls.
Day Tripper's obsession is to be the most authentic Beatles tribute band around and they spare nothing to reproduce the Beatles experience as faithfully as possible.
They've learned to play every note of every song exactly as they sound on The Beatles' albums and they play with instruments identical to the originals. By using state-of-the art orchestral sounds and live effects processing, they even manage to recreate songs from studio albums that The Beatles were unable to perform live due to technological limitations of the time.
The band performs tunes from throughout The Beatles' career, including the earliest performances of Beatlemania in 1964, the "Shea Stadium" period of 1965 when The Beatles were at the top of the world with albums like Help and Rubber Soul, the innovative Sgt. Pepper's Lonely Hearts Club Band era with songs like "A Day in the Life" and "Strawberry Fields Forever", the "White Album" period with songs like "Blackbird" and "While My Guitar Gently Weeps", and the Abbey Road period featuring classic Beatles tunes like "Come Together" and "Let It Be".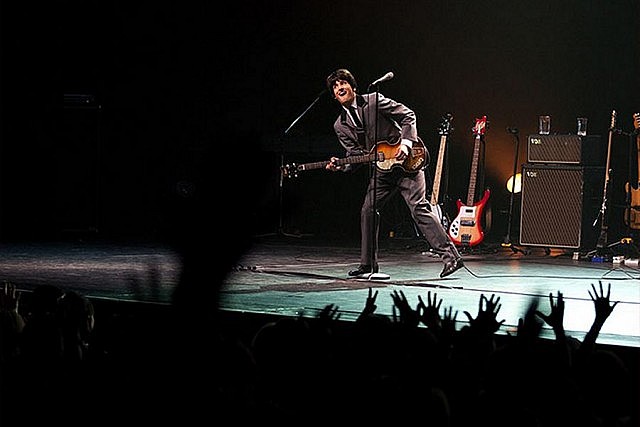 They also put a lot of effort into recreating the visual appearance of The Beatles, right down to the costumes from different eras.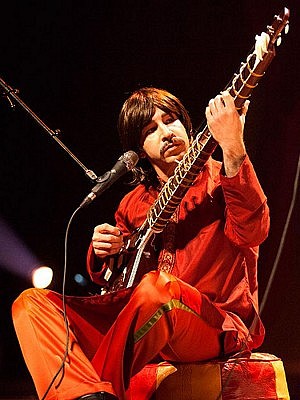 "For our Sgt. Pepper's uniforms, we even found every single exact medal that they had, and ordered them all from England," Danny says.
Danny, who has toured with numerous other tributes and has impersonated a range of artists (including Freddie Mercury, Sting, and Elton John), plays in Day Tripper alongside his brother Jeremy, who performs as guitarist George Harrison,
Both Danny and Jeremy have a life-long passion for The Beatles, having grown up in Montreal listening to to their dad's collection of Beatles records.
Their father, Tony "Didi" Di Donato, was a well-known keyboardist in Montreal during the '60s and '70s. That's probably why Danny and Jeremy both studied classical piano as children.
Jeremy went on to learn guitar at the age of 16 and, after only six months of playing, performed alongside Danny at their high school talent show. As well as performing as George Harrison, Jeremy plays in his own original band Not Without Johnson.
The other members of Day Tripper are Daniel Iorio (performing as John Lennon) and George Donoso III (performing as Ringo Starr).
Daniel has played with various original acts in Montreal, Toronto, and Europe. He was the front man for the indie quartet Ecclestone, which opened for bands like Nazareth, YES, and April Wine.
George has played with the Sam Roberts band as well as The Dears, where he had the opportunity to perform on late night television including the Late Show with David Letterman and Jimmy Kimmel Live. He's also opened for bands such as The Tragically Hip, Sloan, Morrissey, and Jane's Addiction.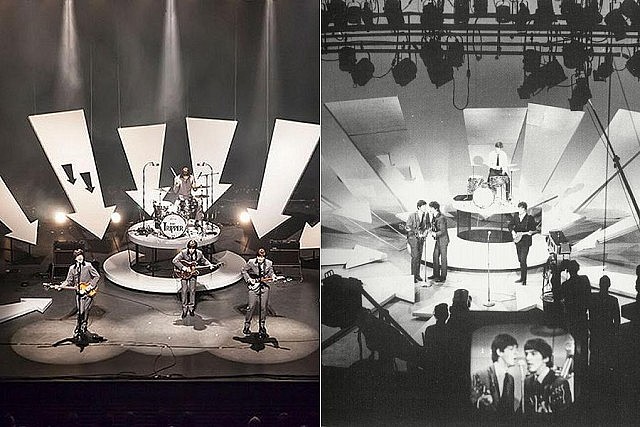 Beatles fans seem to appreciate the effort that the professional musicians in Day Tripper make to give audiences such an authentic Beatles experience.
"I'm a lifelong Beatle fan who has actually seen a few of them perform live and have been to many tribute shows," one fan says. "Yours was spectacular!"
That's the intention of Day Tripper, according to Danny.
"We really wanted to focus on the music and give people an excellent show," he says. "Everybody knows the material and they always get into it. The crowds are always fantastic. The energy that we get on the stage is always incredible."
Head to Del Crary Park on Saturday night as Beatles fans young and old come together for an authentic Beatles experience with Day Tripper.
---
Day Tripper
Day Tripper performs on a Montreal rooftop
All photos courtesy of Day Tripper.