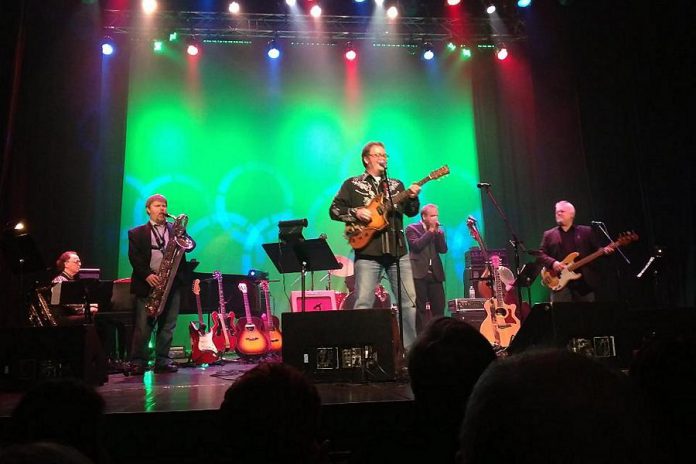 For most Peterborough residents, Rick Fines needs no introduction. Best known from his 15-year stint with Jackson Delta as well as his prolific solo career, the guitarist and singer-songerwriter is performing with his full band at Peterborough Musicfest at Del Crary Park in downtown Peterborough on Wednesday, July 29th at 8 p.m.
Rick became interested in music as a boy, thanks largely to the influence to his older brothers Mathew and Grant (Mathew went on to play professionally with artists like Michelle Wright and The Lost Followers). His brothers introduced him to vinyl recordings by the likes of The Rolling Stones, ZZ Top, The Allman Brothers, Ray Charles, and Louis Armstrong.
"My mom also was a huge fan of the great women singers of the day," Rick says, "like Sarah Vaughan."
After one of his brothers handed him down a used six-string acoustic and gave him some lessons, Rick was introduced to the blues through classic musicians like Robert Johnson. But he only really started along the path of acoustic blues when he discovered Mississippi John Hurt. Hurt's syncopated fingerpicking, with alternating bass and melody, became a major influence on his playing.
As a teenager in the early '80s, Rick played mainly rock 'n' roll in Peterborough bands like Side Effects and Loose Change — which also included local guitarist Gary Peeples and drummer and harmonica player Alan Black.
"On our off nights we would get together to play acoustic blues," Rick says, which eventually let to the founding of the trio Jackson Delta.
The band's name was a portmanteau of Jackson Creek, flowing through downtown Peterborough and into Little Lake, and the Mississippi Delta, home to one the earliest styles of acoustic blues music.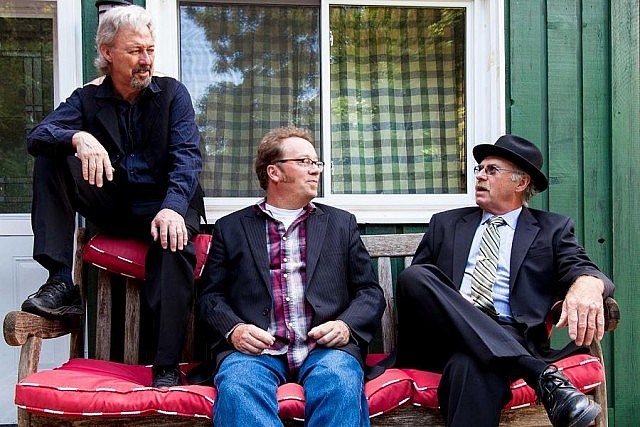 Over the next 15 years, Jackson Delta went on to release four records (Acoustic Blues and I Was Just Thinking That were both nominated for Best Roots/Traditional Juno awards), performed at folk, jazz, and blues major festivals across North America and in the United Kingdom, and toured with legendary Muddy Waters blues piano player Pinetop Perkins, songstress Colleen Peterson, Mose Scarlett, Ken Hamm, and many more. The band earned a W.C. Handy Blues Award nomination (for New Talent) — the only nomination ever from outside the United States.
After Jackson Delta disbanded, Rick continued with a solo career, releasing four solo albums, another with The Rick Fines Trio, and a critically acclaimed disc with fellow troubadour Suzie Vinnick.
For his solo act, Rick has won two Maple Music Awards as well as eight other nominations. His partnership with Suzie garnered a Maple Blues Songwriter of the Year Award. In 2003, his song "Riley Wants His Life Back" took first place in the International Songwriting Competition's Blues category (where the late blues legend B.B. King was one of the judges). In 2011, Rick earned a spot on Peterborough's Pathway of Fame (Al Black joined him in 2013).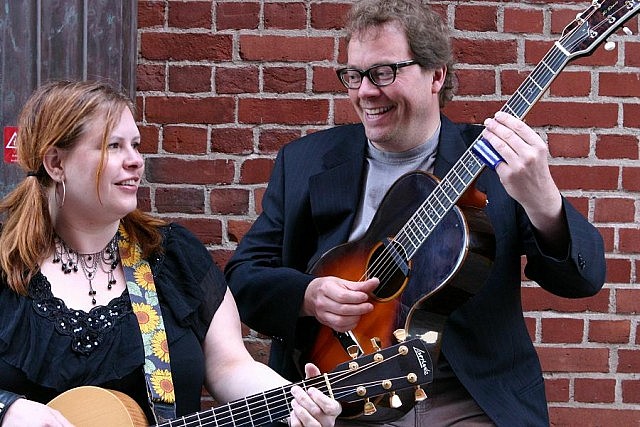 Along with his musical career, Rick is well-known for his work in music education, including work with the "Blues In The Schools" programs in Ottawa, Saskatoon, Toronto, and Yellowknife.
After Rick released his solo album Solar Powered in 2006, he and his wife Lise suffered some personal tragedies — including the death of Rick's father.
"I'd been putting them out every two years before this," Rick recalls. "I had an album half done and then there was a death in the family. Suddenly, that album felt very trite to me. It didn't have any gravity."
After that, Rick found his songwriting became unusually dark, and he didn't do any recording. Then Lise gave birth to their daughter Claire, and that gave Rick a new perspective on life — and a new inspiration for his music.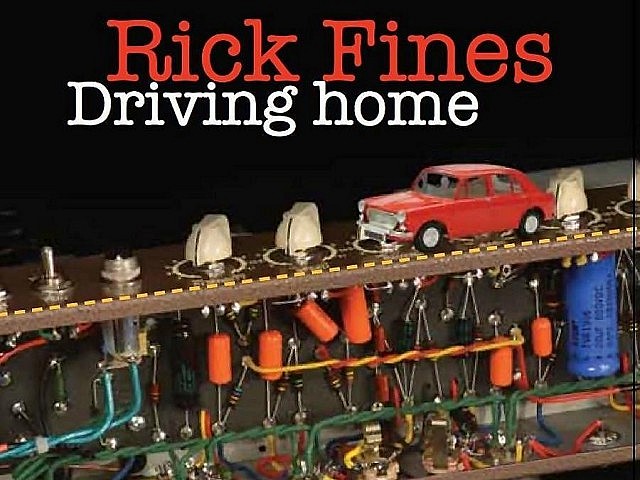 "You can't help but be reflective when you're looking at your little offspring," he explains. "You can't help but reflect on your own childhood and your own life. Doing that in some ways perhaps brought me back to my teen years and things I loved about music then, to recall some things about childhood and to write a little bit about that."
The result was the release of Rick's latest solo record, Driving Home, earlier this year. It's an all-original recording filled with upbeat and optimistic tunes, and features lots of electric guitar — taking Rick back to his younger rock 'n' roll years.
"You get put into a little box that you're the acoustic blues guy, so I kept doing that," he says. "But I thought, it's really time to play electric guitar. I miss it, you know."
The album also features lots of great musicians, including Rob Phillips on piano, John Crown on drums, Kevin Goss on saxophone, and Rick's brother Mathew on lap steel. Some of the musicians will join Rick on stage at his Peterborough Musicfest concert.
Rick is only one of two local musicians featured this season at Peterborough Musicfest, so join the hometown crowd at Del Crary Park on Wednesday night, where you can expect to hear tunes from Rick's latest record as well as some of his classic tunes.
---
"Ridin' The Rails" – Rick Fines
Rick Fines: Driving Home CD Release 2015
"Riley Wants His Life Back" – Rick Fines
"Mojo Boogie" – Rick Fines Trio
All photos courtesy of Rick Fines except where noted