Peterborough's 26th annual folk music festival kicks off on Friday, August 21st with a ticketed concert at Market Hall Performing Arts Centre (140 Charlotte St., Peterborough, 705-749-1146), followed by an entire weekend of free concerts and more at Nicholls Oval Park (725 Armour Rd., Peterborough). Here are seven things you don't want to miss!
---
1. Friday Kick-off Concert with Matt Andersen
You don't want to miss Matt Anderson! The New Brunswick native is a true powerhouse performer and multi-award winner. Not only will you be blown away by his soaring vocals and brilliant guitar work, but he's also a talented songwriter and an interpreter of great songs by others.
There are still a few tickets available and it's a great deal for $25. You can buy advance tickets online at ticketscene.ca, at the Market Hall Box office (140 Charlotte St., Peterborough, 705-749-1146, cash/debit only), or at Moondance (425 George St., Peterborough, 705-742-9425, cash only).
"Willie's Diamond Joe" by Willie P. Bennett – Matt Anderson

"Drift Away" – Matt Anderson

"Ain't No Sunshine" – Matt Andersen

---
2. Saturday and Sunday in the Same Park!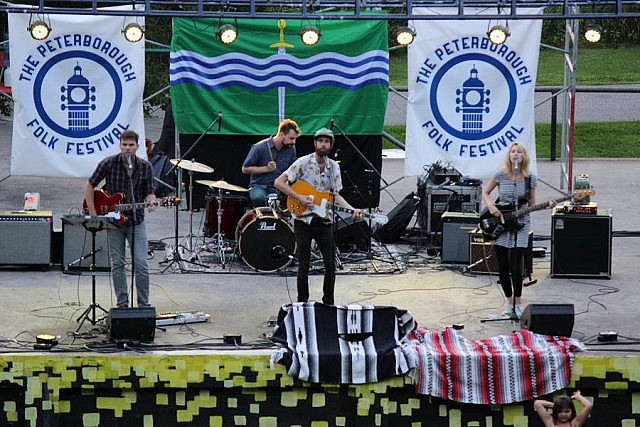 For the first time since the festival began in the 1980s, Canada's best free folk festival takes place over two days in the same location!
Nicholls Oval Park will be filled with music from 11 a.m. to 11 p.m. on Saturday and 11 a.m. to 7 p.m. on Sunday. For a complete schedule of concerts and workshops, visit www.peterboroughfolkfest.com.
Don't forget the PFF is a family-friendly, all-ages event. For the first time this year, there's also free live music for children at the expanded kids' area, which runs from noon to 5 p.m. each day. As well as the free concerts, including sing-alongs, there'll be crafts, puppet making, workshops, and much more.
---
3. The 2015 Emerging Artist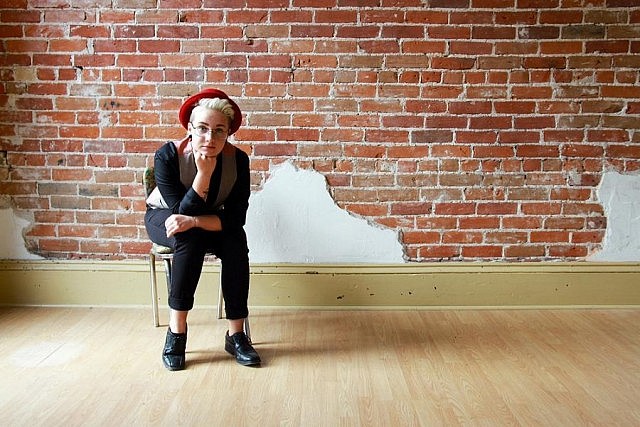 Talented singer-songwriter Evangeline Gentle is the 2015 Emerging Artist, an award that began in 2001 with Serena Ryder as the recipient.
Originally from Scotland and having attended PCVS' Integrated Arts Program, Evangeline is a young queer musical artist who has already released two albums. Evangeline blend elements of traditional folk with indie sounds and is working towards a third record that will also feature some electronic textures.
You can catch Evangeline several times over the weekend, including opening for Matt Anderson at Friday's kick-off concert, in the kids' area at 2:45 p.m. on Saturday, and on the Main Stage at 3:55 p.m. on Sunday (just before Mo Kenney and Joel Plaskett).
"In the Morning" – Evangeline Gentle

---
4. Arts and Crafts … and FOOD!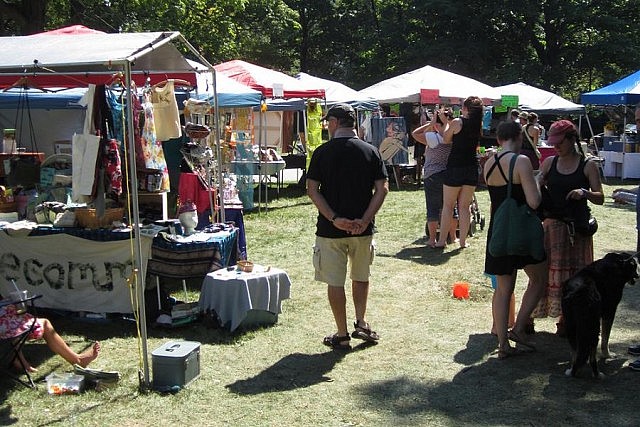 The weekend is filled with free music, but there'll also be an Artisans' Market featuring more than 30 talented artists and craftspeople. The market is open from noon to 7 p.m. on Saturday and from noon to 6 p.m. on Sunday. Locally made items will abound.
There'll also be wrkshops on belly dancing, drumming, and more.
Speaking of locally made, you won't want to miss delectable dining opportunities at the festival. Food, glorious food! From pizza to jerk chicken to Indian tacos, there's something for all tastes.
---
5. Local talent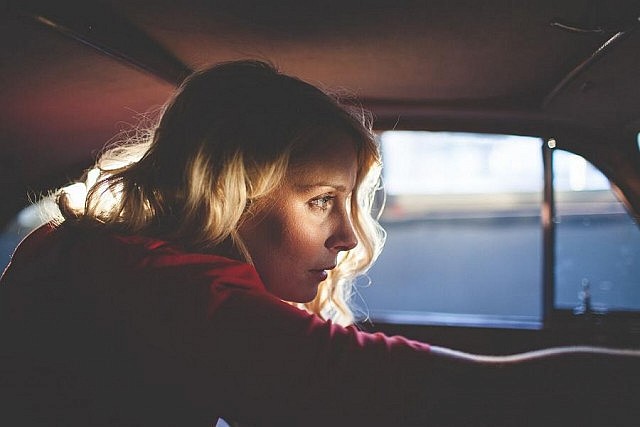 The music scene in Peterborough is truly impressive and this year's folk festival will feature an abundance of local talent.
We mentioned Evangeline Gentle earlier, but also playing will be the fun and old-timey Pine Box String Band, the sassy country stylings of Kayla Howran, the well-travelled Chris Culgin Band, newcomer Cale Crowe, Kim Doolittle's gospel set, the great Jill Staveley, cool tunes by Graeme Kennedy, and the ever-so-talented Melissa Payne.
See www.peterboroughfolkfest.com for the schedule.
---
6. Headliners The Rural Alberta Advantage and Joel Plaskett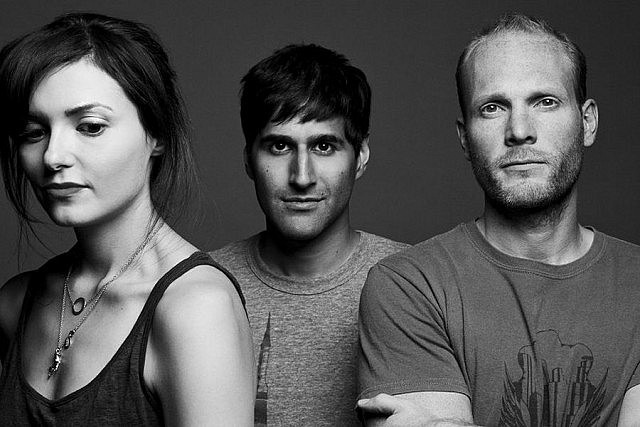 With their lively rhythms draped by harmonies and driving guitar, The Rural Alberta Advantage is a band we're really excited about seeing. Their music isn't anchored by just one sound — it's an expansive sort of indie rock. Performing at 10:35 p.m., they will be a really fun Saturday closer,
"Stamp" – The Rural Alberta Advantage

The Rural Alberta Advantage Live at Massey Hall

Two words to get exicted about: Joel Plaskett. He's quickly becoming a household name and for great reason. The Nova Scotian songwriter has had a rigourous tour schedule this summer in support of his crtically acclaimed album Park Avenue Sobriety Test. Plaskett returns this year to play on the Main Stage on Sunday at 5:15 p.m.
"Alright/Ok" – Joel Plaskett

---
7. Which Way to the After Party?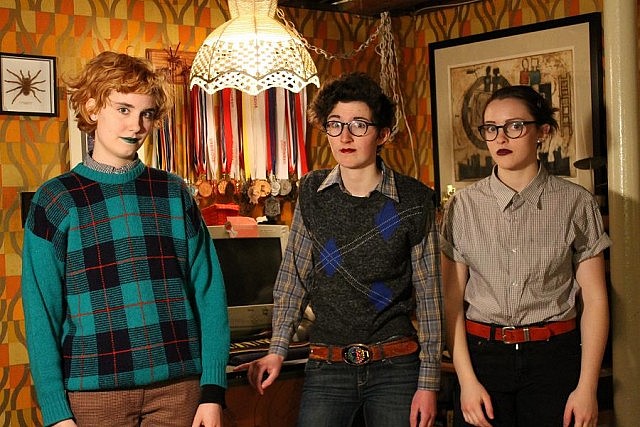 Music lovers who are looking for more music and good times on Saturday night can continue on to pair of fun Peterborough Folk Festival after parties.
The always classic and always fun Pig's Ear Tavern (144 Brock St., Peterborough, 705-745-7255) will feature local alt-country/bluegrass/folk duo Mayhemingways. Admission is $3 at the door and starts up between 10 and 11 p.m. (after the Rural Alberta Advantage wrap-up on the Main Stage) and continues until last call. There may just be some special guest appearances at this show, too.
"Small Town Crush" – Mayhemingways

Meanwhile, it will be the super cool and buzz-worthy trio of gals in The Lonely Parade at The Garnet (231 Hunter St. W., Peterborough, 705-874-0107). Hot off an appearance at Sappy Fest X, the band will be at its punk/indie rock best.
There are sure to be some other great bands on the bill as well. The show begins around 10 p.m.
"Girl" – The Lonely Parade

All photos courtesy of Peterborough Folk Festival except where noted.