Francesco Yates and Tyler Shaw, two young and rising Canadian pop stars who are each releasing debut records in September, are performing on a double bill at Peterborough Musicfest at 8 p.m. on Wednesday, August 19th.
---
Francesco Yates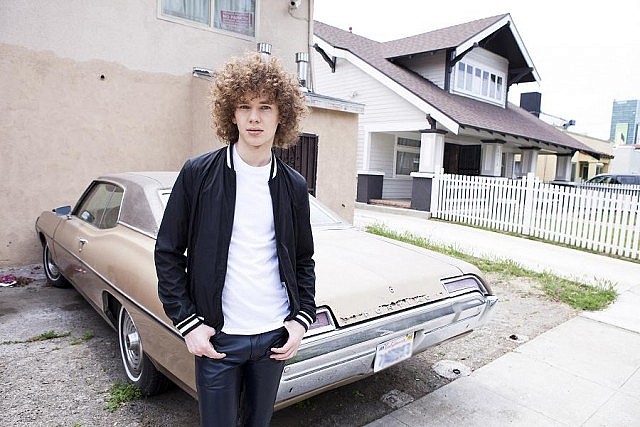 The very first thing you might notice about 19-year-old Toronto musician Francesco Yates is his hair — which prompted his fans to create the #TeamAfro hash tag on social media.
While his curly locks and smouldering gaze definitely give him pop star appeal, it's also his musical talent that has garnered international attention. On September 11th (his 20th birthday), Yates is releasing his self-titled deput EP, co-produced by Robin Hannibal and Pharrell Williams. The latter has proclaimed that Yates is going to be a huge pop star.
"There's like this unique trademark, if you will, a level of humility like you've never seen before," Williams says. "And so I started to see, 'Oh wow, this kid has spent most of his time doing this.' That's when you know you're dealing with something special and different."
Although Yates was making music earlier as a child, when he was 11 years old he saw the film School of Rock (starring Jack Black) and he decided that he wanted to pursue music as a career.
"That movie sent it overboard for me," he says. "Also, I was in a stimulating environment with my parents. My parents played so much music, from Bob Marley to Led Zeppelin."
Yates enrolled in rock camp, started writing songs, and joined a band in high school. His vocal coach helped connect him with Chris Smith (manager of Nelly Furtado and JoJo) when he was 14 and, by the time he was 16, he had signed a deal with Atlantic Records.
Since then, he's been working on his debut record and defining his sound. Yates' music combines pop, R&B, and soul, and you can hear the influences of musicians like Prince and Michael Jackson, both in his songs and in his passionate vocal delivery. Unlike some pop stars, there's no auto-tune on his vocals — just honest musicianship. According to co-producer Hannibal, that's why Yates' debut record has been years in the making.
"Francesco is a perfectionist, as you can hear on records and that takes time," says Hannibal. "There's no correction, it's all live and off the floor. It's done the traditional, real singing way, where you have to get the perfect take."
The first single off Yates' debut EP, "Honey I'm Home", was written by one of Amy Winehouse's background singers, who played it for the songstress before her passing. Upon hearing it, Yates says she advised him "to make it from love, and the people will listen."
Along with support from Williams and Winehouse, Yates drew the attention of Justin Timberlake in June 2014. Timberlake tweeted about Yate's video "Call" to his 48 million followers:
"I was sleeping in one morning and everyone was blowing up my phone saying, 'you gotta check what's going on here, something really special is happening'," Yates recalls. "I was like, 'you guys are playing with me and pulling my leg, I don't want to hear any of it.' I open up my Twitter and there was this mention from Justin Timberlake talking about my song."
Aside from his vocal abilities, Yates is also an accomplished instrumentalist, playing guitar, piano, bass, drums, and even harmonica. Williams liked his guitar playing so much he engaged Yates to play on "Gust of Wind", a track from William' 2014 G I R L album.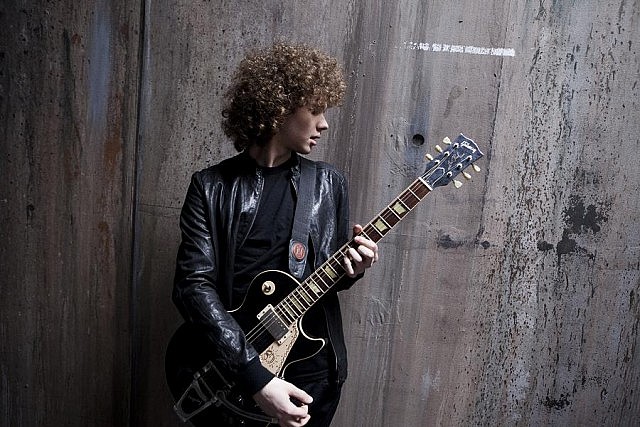 Earlier this year, Yates received the Heatseeker award at the Canadian Radio Music Awards and performed at the official Canada Day celebrations in Ottawa.
This Wednesday night, you have a chance to see this talented musician perform at Peterborough MusicFest, just weeks before his debut album drops — which is sure to propel him even further in his already rising musical career.
"I really want to accomplish as much as I can with this debut album," Yates says. "I want it to be the biggest thing of my generation. It may sound far­fetched and crazy, but that is the end goal."
"Better to Be Loved" – Francesco Yates

"When I Found You" – Francesco Yates

"Call" – Francesco Yates

---
Tyler Shaw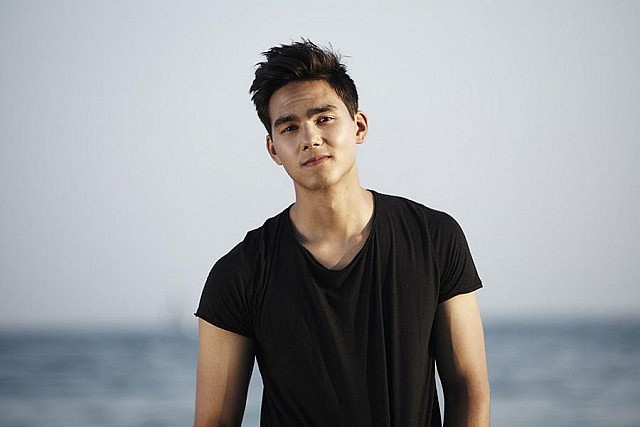 At just 22 years old, Tyler Shaw is another young rising star of the Canadian pop scene. His fifth single, "House of Cards", has been near the top of the Canadian charts since earlier this spring and he's releasing his first full-length record,
Yesterday
, in September.
Born and raised in Coquitlam in British Columbia, Shaw found a guitar underneath a staircase when he was 13 years old, taught himself to play, and eventually began writing his own songs. While he played open mic nights in Coquitlam, he was more interested in a career in professional soccer rather than music, and earned an athletic scholarship from the University of PEI.
It was at university that his musical career coalesced. His roommate encouraged him to submit YouTube videos of his cover songs to MuchMusic's Coca-Cola Covers competition. Shaw proceeded through the contest — which saw over 13,000 submissions from competitors — and eventually was chosen as the 2012 winner. The 19-year-old Shaw won the grand prize: an original song produced and released digitally by Sony Music.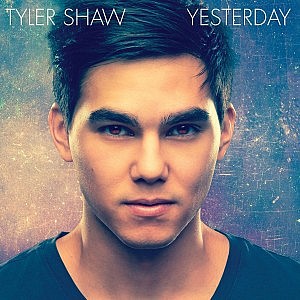 Shaw soon relocated to Toronto and released his debut single, "Kiss Goodnight", in December 2012. Co-written with Stephen Kozmeniuk and Todd Clark, the tune received a Much Music Video Awards nomination for Video of the Year and spent 17 weeks in the Top 10 on the AC Radio chart.
The following year, Shaw received a Juno nomination for Breakthrough Artist of the Year.
The success of "Kiss Goodnight" also led to Shaw opening for Ke$ha and Pitbull in Toronto and Montreal, as well as performing at We Day in Toronto — the annual youth empowerment event organized by Free the Children.
"I'd gone from performing for small crowds at the campus pub to playing in front of 20,000 people on the Canadian We Day tour," Shaw says. "But I wasn't nervous — just excited."
His appearance at We Day also led to an opportunity to travel to Kenya in July 2013 with Free the Children, which gave him a new perspective on life.
"When I landed, it was immediate culture shock," he recalls. "The people I met had so little, but they were some of the happiest people I've ever met. As a songwriter, the more life experience you gather, the better. Kenya definitely touched me, and experiencing it for myself brought my awareness of the struggles so many people face to a whole new level."
Following his award nominations and radio success, Tyler released two more singles: "By My Side" (which made the Top 10 AC charts) and "It Happens All the Time", a fan favourite. Both songs established Shaw's songwriting cred. Shaw's song "Showtime" was adopted as the Official Song for the 2014 FIFA U20 Women's World Cup Canada. This fall, he will be opening for "The Original American Idol" Kelly Clarkson on her Canadian tour.
Despite his success, Shaw's focus remains the same as it did when he first started out: to write from his heart and inspire listeners to make the very best of their own lives.
"I want to make music that's relatable," he says. "The kind of songs that make you say 'that's exactly what I'm feeling right now.' If people can make that personal connection, immediately, I've done my job."
If you like your pop music with a rock edge, come to Peterborough Musicfest on Wednesday night to see Tyler Shaw perform.
"House of Cards" – Tyler Shaw

"By My Side" – Tyler Shaw

"Kiss Goodnight" – Tyler Shaw