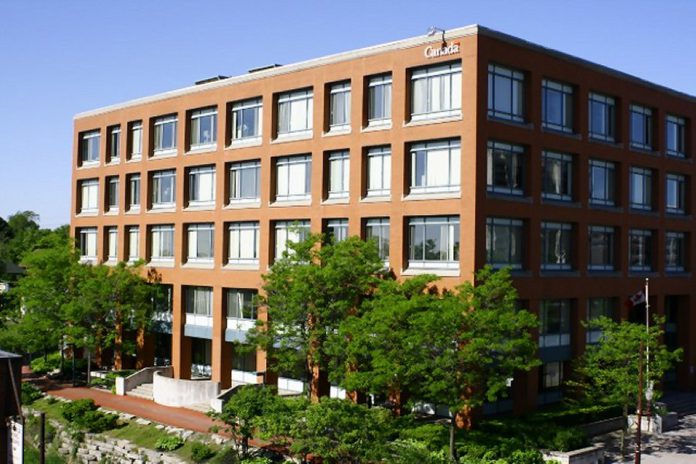 The Peterborough County-City Health Unit has confirmed that Monday, November 23rd is the date it will start operating from its new location at Jackson Square in downtown Peterborough.
The move to 185 King Street will take place during the weekend of November 21st, with only essential public health services available until the doors reopen on Monday.
"We look forward to raising the profile of our family health programs and public information services when we move downtown," says Karen Chomniak, Manager of Family Health Programs.
Beginning in January 2016, the Health Unit will offer Saturday prenatal classes at the new location, as well as weeknight prenatal classes and prenatal classes for young parents. All classes are delivered by Public Health Nurses experienced in family-centred maternity and newborn care.
Parking across the road at the King Street Parkade is free in the evenings and on weekends.
A new public health information and resource centre will be available on the main floor and will be open from 8:30 a.m. to 4:30 p.m., Monday to Friday. Families can drop in to pick up free materials on a wide range of health topics, such as pregnancy, breastfeeding, speech and language development, behaviour and discipline, nutrition, immunizations, and much more.
The new office space will feature modern and comfortable meeting rooms with state of the art technology for multimedia presentations, as well as a dedicated breastfeeding room to support nursing mothers when visiting the Health Unit.
The main reception desk will be located on the third floor, where parents can speak with Health Unit staff about immunization records.
The Community Dental Health Clinic will remain nearby at Peterborough Square.
For the latest updates on the move, visit the Peterborough County-City Health Unit website at www.pcchu.ca.