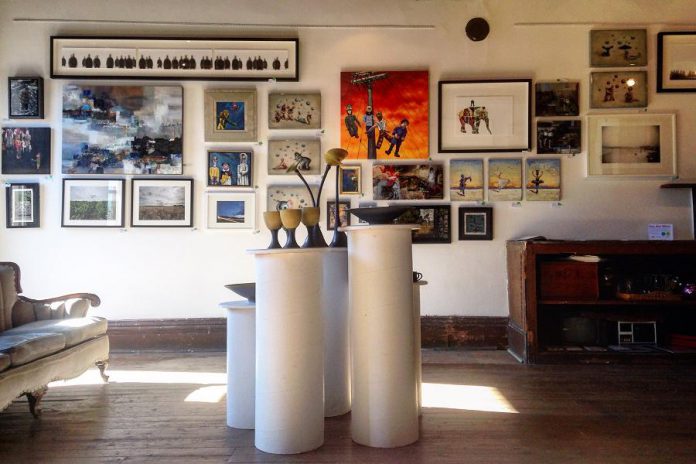 The next couple of weeks will see a sprinkling of art exhibits opening in and around Peterborough, with road trips to Cobourg and Lindsay worth putting on your to-do list as several area galleries present selected, juried, or collections-based exhibits this November.
---
Lorraine Staples at Kawartha Artists' Gallery & Studio, on now until November 8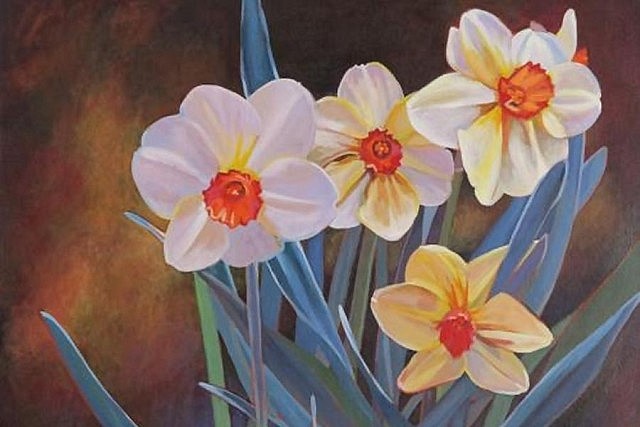 Already happening as of this posting is "Perspectives" by Lorraine Staples, at Kawartha Artists' Gallery & Studio (420 O'Connell Rd, Peterborough, 705-741-2817).
It comes down on Sunday, November 8th, so be sure to seek it out over the next few days. The gallery is open from 1 to 4 p.m.
---
Bridget Moser performance art at Artspace on November 6 and three exhibits at Gallery in the Attic, opening on November 6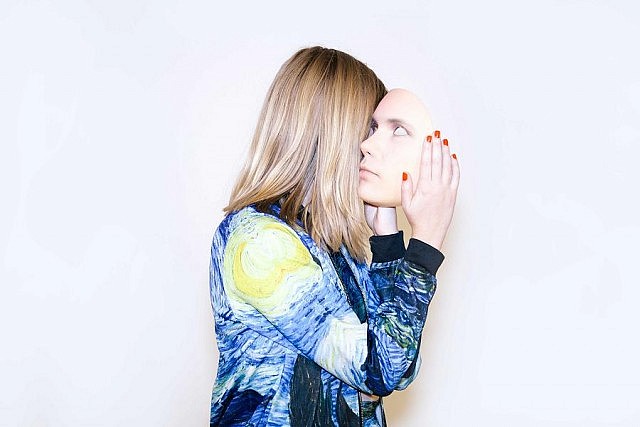 On Friday, November 6th, there's an opportunity to hop about a bit both geographically and disciplinarily with a presentation of performance art at Artspace and a trio of mixed-media shows — "Imaginarium", "Metamorphosis", and "Fibre, Felt and Feathers" — at Gallery in the Attic.
About Face is the "uncanny comedic" performance work of Bridget Moser, happening live on Friday at 8 p.m. at Artspace (378 Aylmer St. N., Peterborough, 705-748-3883). Presented by Artspace and Public Energy, curated by Victoria Mohr-Blakeney, and created by Toronto-based Moser, it promises to give us "a glimpse into what our lives would be if we could let go of everything we thought we knew about how the world works." More details are available on the Public Energy website at www.publicenergy.ca.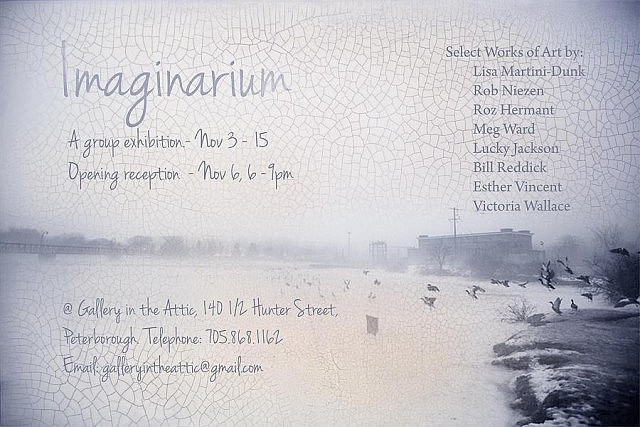 The visual artists opening their shows on Friday at Gallery in the Attic (3rd floor, 140 1/2 Hunter St., Peterborough) also want you to rethink what you know — with several artistic innovators playing with disciplinary and material boundaries.
The gravity-defying ceramics of artist Bill Reddick (showing for the first time at Gallery in the Attic) are well worth the trip up the two flights of stairs, and they are in great company amongst perennial local favourites Lucky Jackson, Victoria Wallace, Rob Niezen, Esther Vincent, Lisa Martini-Dunk, Roz Hermant, and Meg Ward.
Putting on a solo show of new work in the gallery's back room is Myria Rei Solas, with "Fibre, Felt and Feathers".
All three shows are up for the next couple weeks, before things switch into holiday mode at the gallery on Hunter Street.
---
"Transitions" at Art on Kent in Lindsay, opening on November 7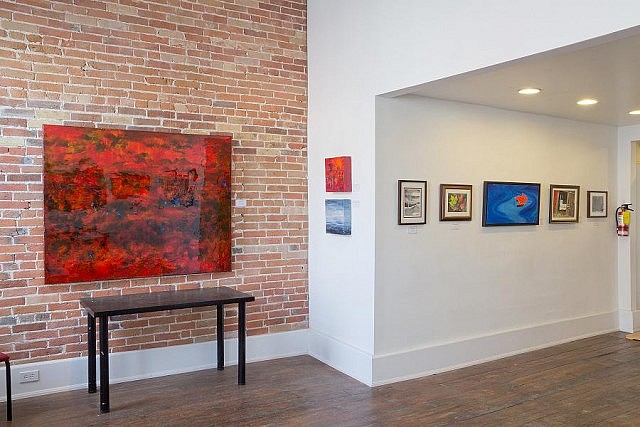 Those so inclined might want to drive west on Highway 7 on Saturday, November 7th for the opening reception of "Transitions", group exhibit at the Kawartha Arts Network's space, Art on Kent (41 Kent St., Lindsay).
Their new group show runs until November 28th and takes its inspiration from times of seasonal change.
More information can be found at kawarthaarts.ca.
---
38th Annual Juried Exhibition at the Art Gallery of Northumberland in Cobourg, opening on November 12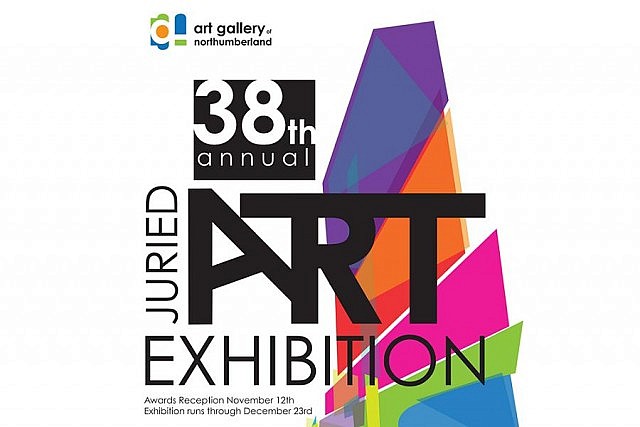 Another road trip might be in order — this time to Cobourg — if you haven't already checked out the newly reopened Art Gallery of Northumberland (55 King St. W., Cobourg, 905-372-0333).
Their 38th annual Juried Exhibition (selected by Ron Bolt, Steven Schwartz, and Greg Murphy) opens on Thursday, November 12th, with an opening reception from 7 to 9 p.m., and runs until December 23rd.
Photos were not available at press time, but you can find out more on their website at www.artgalleryofnorthumberland.com.
---
Exhibit openings at Artspace, Evans Contemporary, and Art Gallery of Peterborough on November 13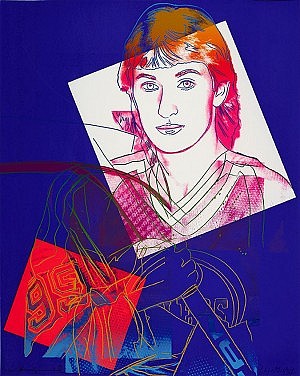 Friday the 13th of November will be a lucky night for those who like multi-opening nighttime art hops.
Both Artspace and Evans Contemporary are having seasonally apropos shows in a cozy, crafty theme, and the Art Gallery of Peterborough (AGP) is showing work from their vault on a grand scale. All three galleries will be open between 7 and 9 p.m. and some a little later.
"Sometimes the Story is Obvious" is an exhibition of new work at Artspace by three emerging artists from the contemporary craft realm: Carolyn Code, Brette Gabel, and Sarah Gibeault. Their opening reception is from 7 to 10 p.m. at Artspace (378 Aylmer St. N., Peterborough, 705-748-3883).
At the same time, upstairs at Evans Contemporary, traditional clothing and contemporary craft and artworks from the Sahtu Dene, Inuit and Gwich'in of the Northwest Territories, will be on display in a show entitled "SKIN, BONE, WOOL, STONE".
Curating work from his own personal collection, Evans' director Paolo Fortin will be showcasing exceptional work from this unique region in the second show at their new downtown location (3rd floor, 129 1/2 Hunter St. W., Peterborough).
Also drawing on an internal collection, and opening on November 13th from 7 to 9 p.m., is an ambitious set of four distinctly themed exhibitions at the AGP (250 Crescent St., Peterborough).
Featuring work by over 30 artists, curator Fynn Leitch has filled the ramps and main gallery with holdings from the vault. "Power Play", "With Bloore | After Bloore", "Landing", and "Life, Still" are the result of an intensive year of working with the collection during a vault restoration and collection removal and return.
This is the first collection-based show at the AGP since 2011, and some of the works being shown haven't been seen in decades — including a David Bierk that appeared in one of Artspace's earliest shows, "Monument to Miniature" at Market Hall.