"I guess there are no rules for what you can do to a person anymore," says Jennifer Lawrence's battle-weary Katniss Everdeen in the opening reel of The Hunger Games: Mockingjay Part 2. Indeed. The increasingly grisly methods of wartime evisceration on display here feel almost disturbingly prescient given the recent events of calculated terrorism.
Has this Young Adult franchise matured in the face of calamity and chronicled what will undoubtedly be one of the defining tragedies of the decade? Not quite but, in spite of itself, it comes close.
The visual similarities make for an at-times uncomfortable watch, but we know this is mere coincidence. Regardless, it becomes difficult to attain tangible escapism when the fantasy you're watching is ominously similar to the life you're living.
To describe Suzanne Collins' dystopian narrative as "traditional" would be generous. Her wildly popular franchise is rife with tropes that bite William Golding, George Orwell, and Kinji Fukasaku equally. That said, introducing a new generation of young people to classic visions of a crumbling, decadent future society that mirrors our own is never a bad thing and makes for a compelling, often exhilarating entertainment on screen.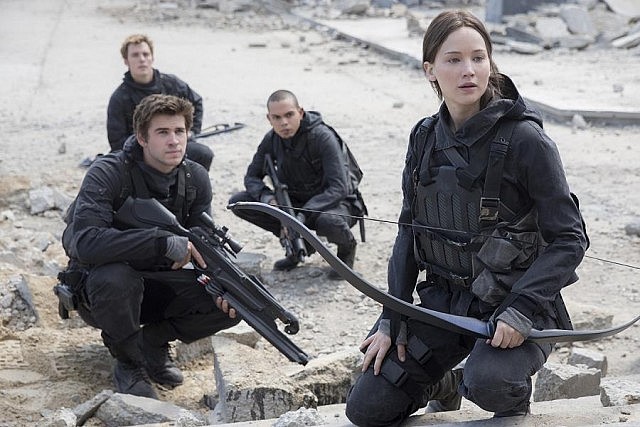 The climax is an surprisingly effective introduction to the nature of disappointment in the face of political corruption and the cyclical nature of oppression that would enslave its citizens anew and perpetuate the fascistic nature of the games.
Unfortunately, the plot holes of Mockingjay – Part 2 are so gaping it's a miracle that Jennifer Lawrence didn't accidentally fall into one. Situations become needlessly perilous and characters come and go rapidly and inconsistently.
Mockingjay Part 1 suffered from offering essentially nothing but intrigue and exposition and was a huge disappointment after the inspired carnage of Catching Fire.
Subsequently, Part 2 is almost entirely action and clips along at a brisk pace. Along with Part 1, this would have been considerably more successful as one three-hour film rather than two two-hour films. Though, the action is often fast, cruel and reminds us while we're still invested four films later.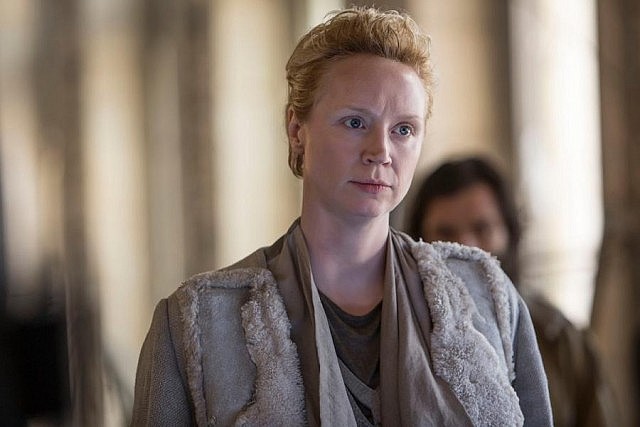 The Hunger Games have evolved from a ritualistic capture-the-flag-esque bloodbath meant to appease the wealthy, to proper civil war lead by the ruthless Alma Coin (Julianne Moore, wisely not upstaging the rest of the cast). Coin and the rebellion have an obsessively contentious hold over Katniss' prophesied role as the Mockingjay: the martyr that will unite the disenfranchised proletariat sectors against The Capitol's gilded dominion.
Under the firm direction of Lieutenant Jackson (Michelle Forbes, once again giving a master class in how to play a consummate hardass), Katniss and a small band enter the forbidden city. The series began with the violence occurring in an enclosed arena, but now the arena is The Capitol itself.
The game designers have rigged the entire metropolis with creatively ghoulish traps, including a tidal wave of oil laced with constricting razor wire and hoards of eyeless chomping humanoids (clearly poached from Neil Marshall's masterful The Descent) in an almost unbearably tense sewer sequence.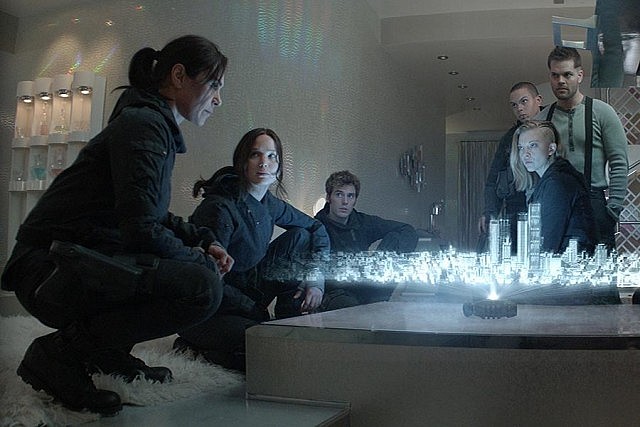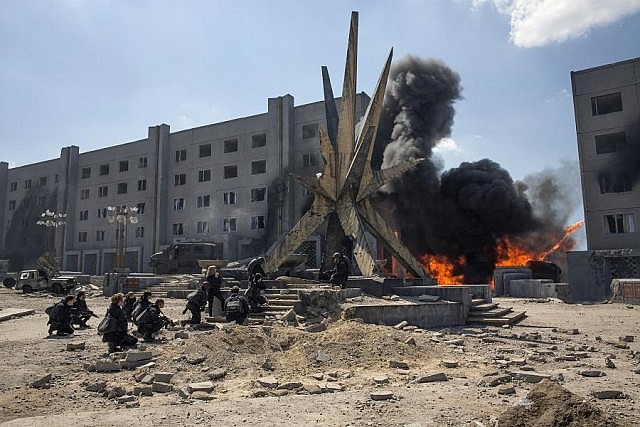 The astute politics are engaging and truly show the cracks in a endless love-triangle — which involves a lot of vacant staring. Like the Harry Potter films, it's interesting to watch a group of basically child actors be selected for their initial appearance and then turn into proper actors as they gain experience and outgrow the shackles of child labour laws that limit the number of takes you can film.
Lawrence has always been giving it her all, and this latest and final instalment feels like a proper coming-of-age right of passage for the talented and beloved actress. The film is being screened with the trailer for Lawrence's next collaboration with David O. Russell (Silver Linings Playbook, American Hustle), the terrific-looking award bait Joy which suggests to fans of the franchise that maybe it is time to take the next step with her.
It is a satisfying enough conclusion to an uneven body of work that could potentially be edited down to something purely powerful.
---
The Hunger Games: Mockingjay – Part 2 Official Trailer
All photos courtesy of Lionsgate Pictures.