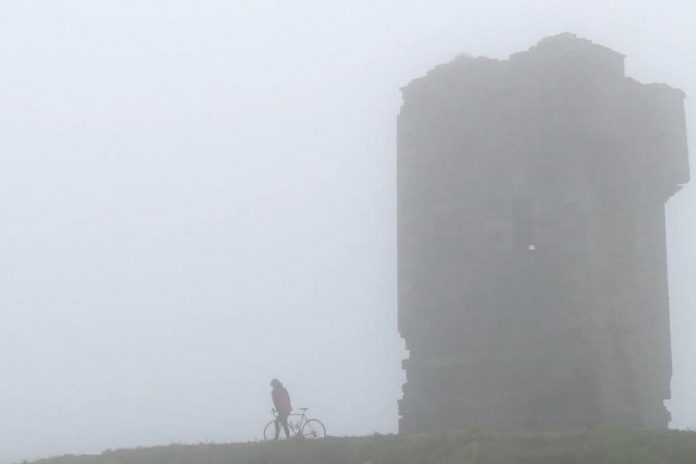 In 2014, Megan Murphy's cross-Ireland bike trek made local news headlines. Now with her upcoming documentary Murphy's Law screening in June 2016 at Showplace Performance Centre, Megan reveals that the journey didn't end in Ireland. It's been an ongoing one filled with personal strength, surprises, and a lot of emotion.
One of Peterborough's most-respected performers, Megan has shared her story many times but it never loses its power.
On her 35th birthday, she moved from Toronto back to Peterborough into her parents' house. Her return to Peterborough was anything but a happy one.
Having lost her 65-year-old mother Mary Anne to cancer in 2012 — and still grieving the 2004 death of her 57-year-old father, well-known Peterborough lawyer Marty Murphy — Megan had also recently ended a six-year relationship. She found herself at the lowest point of her life.
It was during this dark time that she discovered something that would change her life forever.
"Just around the time that I moved back, I found a journal in a box under the stairs," Megan explains. "It chronicled a journey my father took when he was 26, during a difficult time in his life. He and my mom weren't married yet and they had taken a break of their own. He was trying to figure out what he wanted, so he got his bike and rode around Ireland for a month and tried to find himself."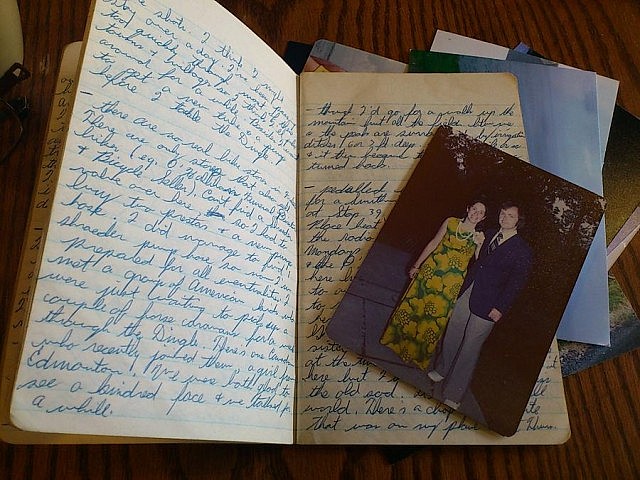 Megan's discovery of the journal was a surprise, as her father had said it perished in a house fire in the late '70s.
"When I found the journal, I felt right away that it was a sign," Megan recalls. "If my parents had been alive when my life fell apart, my father would have said, 'Maybe you've got to go out and find yourself.' He did do that. He just wasn't here."
Megan decided to replicate the same 1,400-kilometre bicycle trip across Ireland her father took in 1973 — and then discovered he had left more behind than just the journal for Megan's journey.
"His old bike was hanging in the rafters of the garage," Megan says. "I took it to Wild Rock Outfitters and told them the story and asked them to keep as much of the old bike as they can. They did a great job."
Megan realized the journey she was about to go on was one that needed to be shared, so she decided to make it into a documentary.
"When I started to do the trip, I thought I would do it because I was so broken," she says. "But, because I'm an artist, I also thought 'If you are going to do something this huge, you need to make something out of it.' Suddenly, I was making a film."
"I've always been fascinated by how people manage during times of difficulty," Megan adds. "Sometimes the only thing we can do is share our stories. We are all walking wounded in a way — and the best way to heal is to share."
Megan launched a successful crowd-funding campaign that helped to finance the trip and to hire a two-person film crew. In July 2014, she travelled to Ireland to begin shooting Murphy's Law.
Six months after she had moved back to Peterborough and "couldn't get off the floor", Megan was riding up a hill in County Kerry.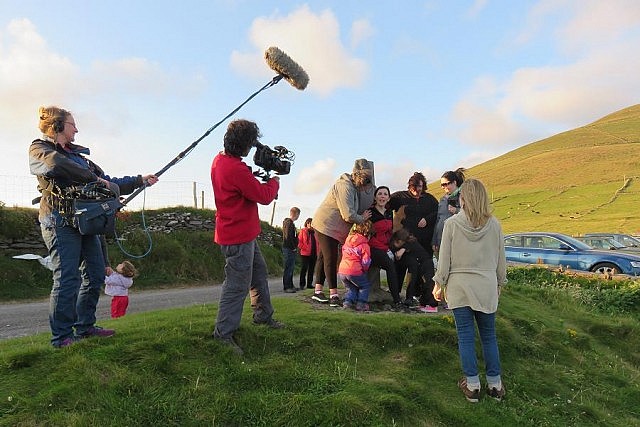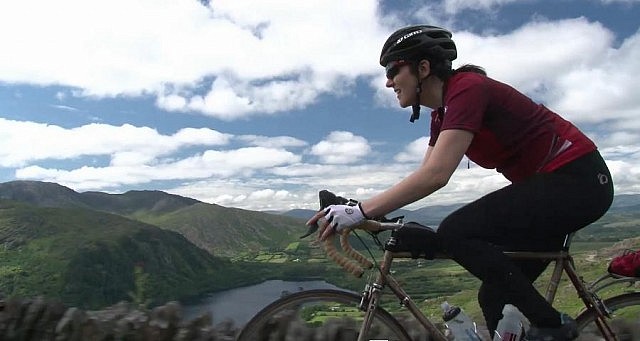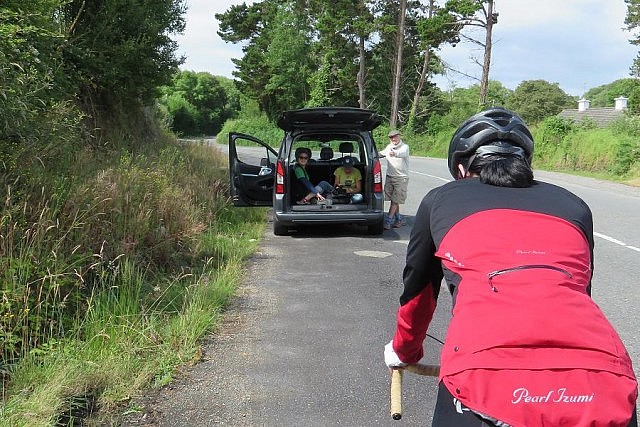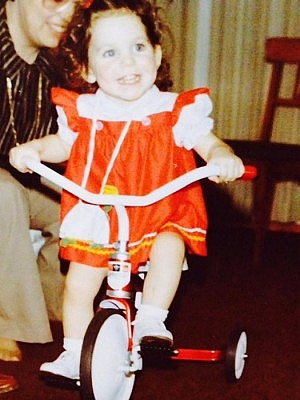 "I felt my parents with me a lot," Megan says of the journey. "There were so many days where I would be somewhere my dad was, or would have so many similar experiences. I felt like I was guided on my trip."
It would prove to be an intense physical and emotional journey but, along the way, Megan began to rediscover her own spirit and sense of self.
"Sometimes you have to figure out where you come from before you can figure out where you're going," Megan says. "When my parents died I felt anchorless, and when my relationship ended I didn't know who I belonged to. I didn't have a title anymore — I wasn't a daughter and I wasn't a fiancé. I didn't know what I was. So it was neat to go back to Ireland and find out I had come from a lineage of hundreds and hundreds of people."
While Megan wanted to share her experience of self-discovery with others, not all of her journey took place in front of the camera.
"Because it's my life and not just a story, I actually wanted to heal," Megan says. "I really wanted to have some kind of communion with my parents and myself, so I did one stretch of the trip completely on my own."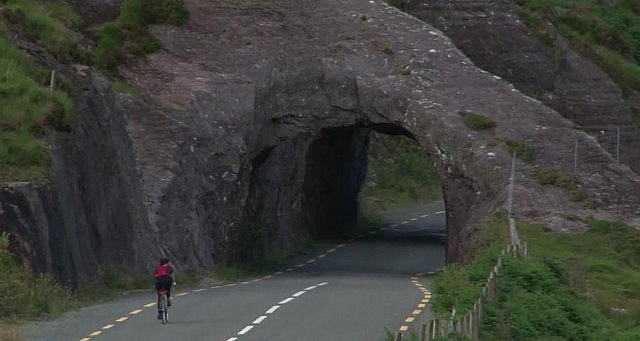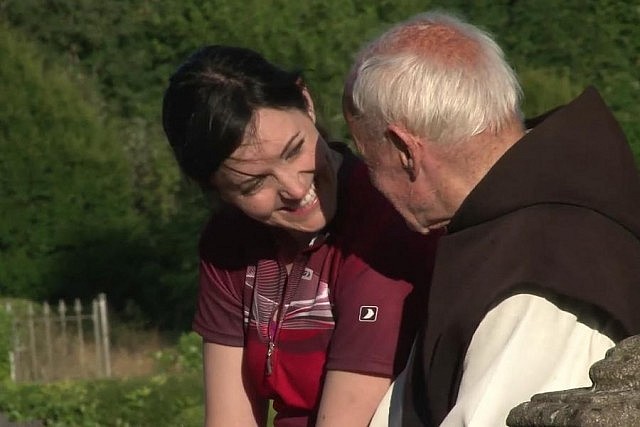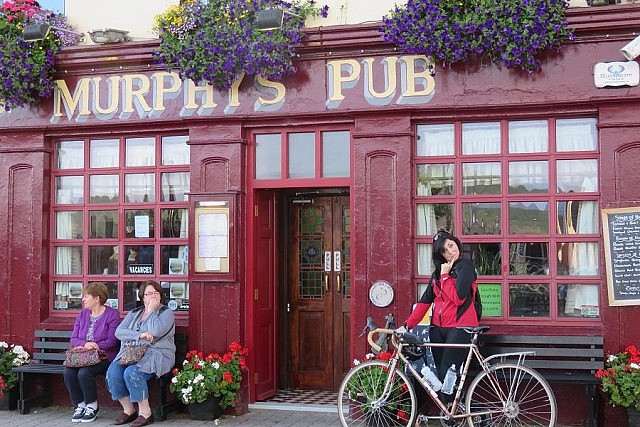 After Megan completed her journey and returned to Canada rejuvenated, her story — which she also describes in her blog at www.murphyslawfilm.net — gained widespread attention in the media. The result has been overwhelming, as people have reached out to her with their own stories of tragedy and triumph.
"My being honest has given other people the chance to be honest," Megan says. "Strangers have reached out with their stories and people I have known for years have shared stories they've never shared before. When you're exposed and vulnerable, you are healing but also connecting. It's just so powerful to be really honest."
Although it seemed her adventure in Ireland was behind her, more surprises and strange coincidences were waiting for Megan as she faced the daunting task of editing her film.
"Six months after I came back, I was editing the film and going through my dad's slides and I came across a cassette tape," Megan recalls. "About four days before my dad died, my sisters and I gave my parents a little date night and they made this tape. I didn't know about it and I hadn't heard it. So when I found it, I filmed myself listening to the tape for the first time."
At one point on the tape, Megan's dad describes to his wife the exact moment during his bicycle trip when he realized he wanted to spend the rest of his life with her: while he was lying on the edge of a cliff on the Aran Islands. On the tape, he also tells his wife that he described this moment in his journal, "but we lost that a long time ago."
Since Megan had been using her father's journal to guide her trip around Ireland, she had also visited the cliffs on the Aran Islands.
"I got on my stomach and looked over the 300-foot cliff at the same spot that he talks of," she says. "I have footage of me doing the same thing."
Another profound moment for Megan came later on the tape, when her father says, "Sometimes I go into the garage and I see the old bike hanging on the rafters, and I think maybe one of the girls will want it."
But that wouldn't be the last time a found object from the past would help Megan during the editing process.
"Fast forward another six months," she says. "I'm stuck in the footage and I don't know where I'm going next. I was editing from home, so I knew I had to get out of the house. I looked up a place in town called Offices That Work!, and the building is owned by lawyers, and my dad was a lawyer."
Megan had heard her mother had given away her father's desk to the building's owners after he died, and she asked them if the desk was still there.
"They said 'Yes it is. It's in what we call The Murphy Room. We insist that you edit on your dad's desk.'", Megan relates. "So I'm working there — at my father's desk."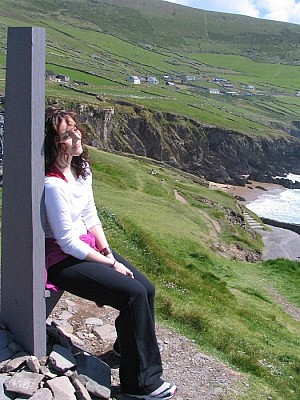 As well as Megan — who was writer, director, and producer and also did additional camera work as well as editing — others involved in the film's production of Murphy's Law are Rob Viscardis (editor), Kirk Lilwall (editing, camera, producer), Robin Bain (cinematographer), John O'Donnell (cinematographer), and Susan Downey (sound recording engineer).
With post-production nearing completion, Megan plans on submitting the film to the Toronto-based Hot Docs film festival in 2016.
The film will debut locally on Saturday, June 18, 2016 at Showplace Performance Centre (290 George St. N., Peterborough, 705-742-7469). Megan will participate in a question-and-answer session following the screening. Tickets are $16 and are available at the Showplace box office or online at www.showplace.org.
Megan's story has inspired the imagination of the Peterborough community and beyond. But most of all, the journey has brought Megan back into her own as the confident, inspiring, and lovely woman who has gained the community's admiration.
While she wishes she hadn't lost her parents, Megan feels the journey of self-discovery prompted by that loss has ultimately made her a better person — and a better artist.
"I wish we didn't have to experience a lot of the tough stuff in life, but that is being human," Megan says. "The best way to deal with it is to be a story sharer and to let people in — and know that you are not alone."
---
Murphy's Law Trailer
---
All photos courtesy of Megan Murphy except where noted.