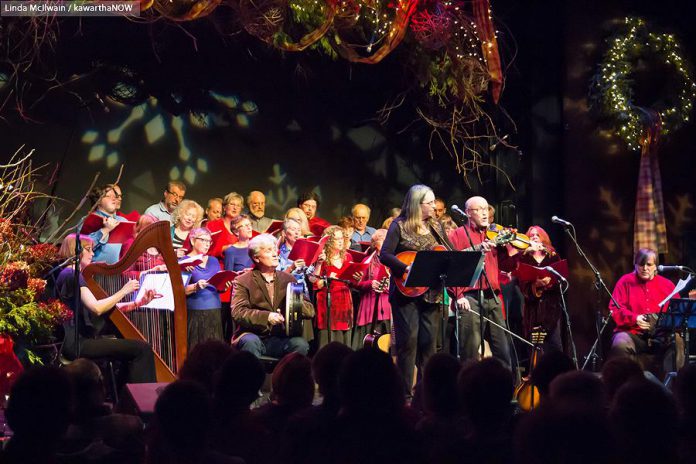 This past weekend saw another successful In From the Cold concert at the Market Hall in Peterborough. Over the past 16 years, the annual Christmas-time concert — held on two nights in December — has raised more than $90,000 for the YES Shelter for Youth and Families.
The event raised a total of $10,877.81, which organizer and performer John Hoffman says is the highest amount to date.
While the audience members who buy tickets for the concert every year ensure the concert's success — both nights always sells out — John is also grateful for the many sponsors of the event.
"I am so thankful for the support we get from local businesses and organizations," he says. "We had 19 different sponsors this year. That's amazing — something I never could have never imagined in our first year."
John explains that contributions from sponsors cover all the costs of organizing, promoting and staging the concert, so that every dollar from ticket sales goes to YES Shelter For Youth and Families. Additional donations are also collected during the two performances.
Incorporated in 2000 as a not-for-profit charitable organization, YES works to reduce and prevent homelessness by providing shelter, education, and transitional supports for youth and families in Peterborough and the Kawarthas.
As well as operating a 30-bed emergency shelter at 196 Brock Street in Peterborough for youth and families, YES also provides other services and programs, including the Carriage House alternative classroom, the transitional housing program at Abbott House, the Youth-In-Transition Worker Program, an emergency food cupboard, and a 5-ton cube van to assist other community agencies and invidiuals on low income.
For more information about YES Shelter For Youth and Families, visit www.yesshelter.ca.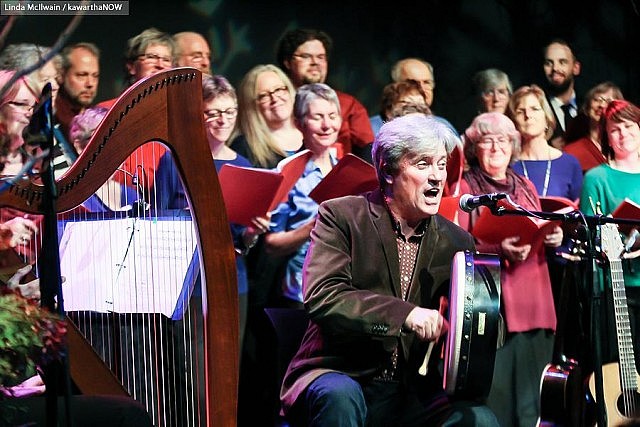 John says the fundraising success of In From the Cold comes because it's an event musicians relish performing at, volunteers continue to support year after year, and audiences keep coming back to experience.
"Obviously, I'm very happy we've been able to contribute money to YES over the years," John explains. "However, for me it's all about having a chance to make this wonderful music with my friends each Christmas."
"And, apart from the music, my biggest source of satisfaction about In From the Cold is that, after 16 years, all the performers and volunteers still want to keep doing the event. We have a great time and feel good about what we do."
The support of the community is also key to the concert's success. It's called "The Heart of a Peterborough Christmas" for a reason.
"People tell us that In From the Cold is part of their Christmas now," John says.
If you missed this year's concert, Trent Radio broadcasts a recording of the concert during Christmas Day on 92.7 FM and at www.trentradio.ca/stream.htm.
Photo Gallery
A selection of photos by Linda McIlwain for kawarthaNOW of the "In From The Cold" concert on Saturday, December 12th, 2015 at the Market Hall in Peterborough.