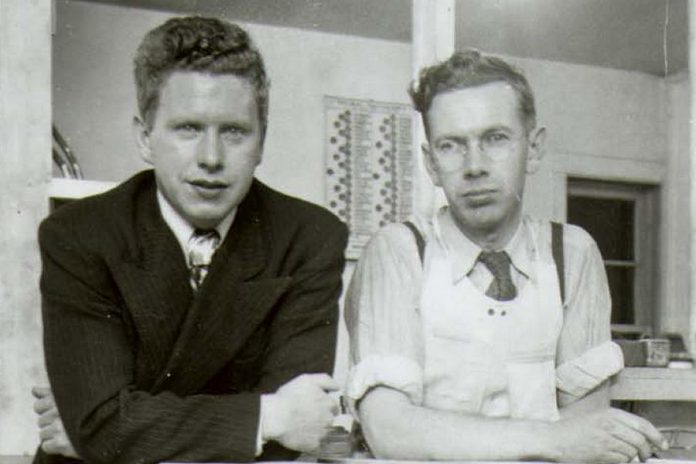 "We had 300 families …"
Jane Ulrich (née Fisher) is reminiscing about the latter days of FisherCast Global, the Peterborough-based manufacturing powerhouse run by the Fisher family for 66 years. On Monday, February 1st, Jane will present the story of the Fisher family to the Kawartha Family Business Group (KFBG) — a growing community of family businesses and advisors who work together to better understand how family businesses grow and connect.
FisherCast Global was founded as Fisher Gauge in 1942 by Jane's father Bill, an inventor and skilled tool and die maker, in the backyard of the family home on Sophia Street in Peterborough's East City.
Run by Bill along with his brothers Frank and Chester, Fisher Gauge originally designed and manufactured tools and gauges. Then the company solved an engineering problem for Canadian General Electric by developing a unique die casting process to produce high-quality precision metal parts. By the end of the century, the Fishers had grown their family business into an internationally renowned die casting company.
At its peak, FisherCast Global employed 750 people in five countries — including 300 in Peterborough.
Its last decade, however, would prove tumultuous. After Bill was forced into sudden retirement following a heart attack in 1998, the family juggernaut navigated through various challenges, including changes in leadership and culture, over the next 10 years. In February 2008, when Bill's health deteriorated further and he was hospitalized, the company was still basking in the glow of 2007 — a very good year.
"My father passed away a month later knowing that everything was good," Jane says. "That was comforting to us."
Then the Great Recession hit.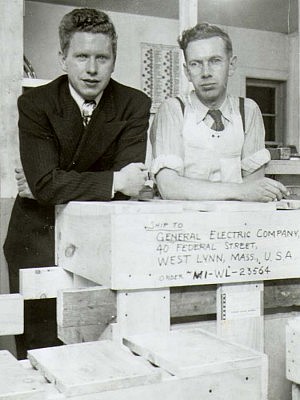 The economic crisis of 2008 brought previously untouchable sectors to their knees, including the automotive sector — which accounted for over half of FisherCast Global's business.
At the height of the crisis, FisherCast Global lost $1 million in a single week.
But the Fishers are not quitters, and FisherCast Global's response was to roll up their collective sleeves, dig in their heels, and work even harder.
"We went to the mat," Jane recalls.
Their efforts paid off and the orders started coming back — just as the Bay Street titans, as Jane calls them, gave up on FisherCast Global and called in their loans.
The board of directors — including Jane — resigned en masse, and it was over. The business entered bankruptcy protection and was acquired in 2008 by long-time competitor Dynacast, which then downsized the workforce at the Peterborough operation.
When reminiscing about FisherCast Global's previous workforce, Jane refers to "300 families" rather than the number of employees — because that's what each employee represents.
"It's not just the employee," she says softly. "You've got more than one mouth to feed."
That, in a nutshell, defines the culture of the family business and how it differs from that of corporate entities where, with rare exception, an employee is a human resource with an assigned number. The culture was much different at Fisher Gauge, where local management was on a first-name basis with everyone on the floor and invested both in their employees and their community.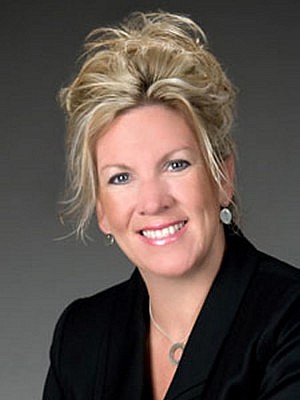 The Centennial Fountain and Fisher Park are but two examples of the Fisher family's stewardship and legacy to Peterborough. Fisher Gauge was one of the highest-paying employers in the city — even before there was a union for employees.
While FisherCast Global is no more, the family business model is thriving and all around us: names like Harco Enterprises, Nexicom, and Lucky Strike Baitworks are but a few examples of proud local businesses that are family run.
But a family business is not without its challenges. That's where KFBG comes in, as an association tasked with addressing the unique issues faced by the family business model. A particularly important mandate of KFBG is to connect family business leaders with entrepreneurs from across the country, with an eye to fostering the entrepreneurship that's vital to the family business.
That's why Jane will be at the podium at KFBG's next meeting at the Best Western Otonabee Inn in Peterborough on February 1st. Along with her insights into the unique challenges of running a family business, Jane will be telling the Fisher story from the perspective of someone who was there for much of it, including its end.
Jane will have a lot to tell, and a lot for the family business owner — either operating or thinking about starting up — to consider.
"With a family business you put everything on the line," Jane says. "You put your life on the line, you put your family on the line, and you put your assets on the line."
You also have to figure out who is good at what, and then trust them with the task.
"Everyone has to figure out what they're good at," Jane says. She notes her father Bill had a gift for stick handling skidloads of risk and stress with total calm, whereas she tended to bear the weight of the world on her shoulders — but had a strength for networking along with an affinity for spotting talent.
"You may be from the same family, but you may not have the same skill sets," she says. "Everybody has something different to bring to the table and you have to celebrate that."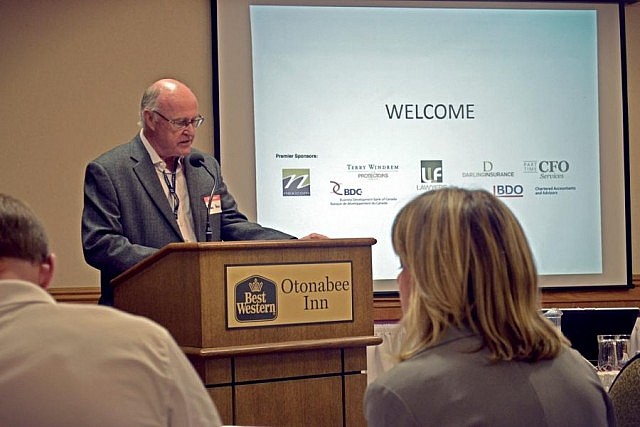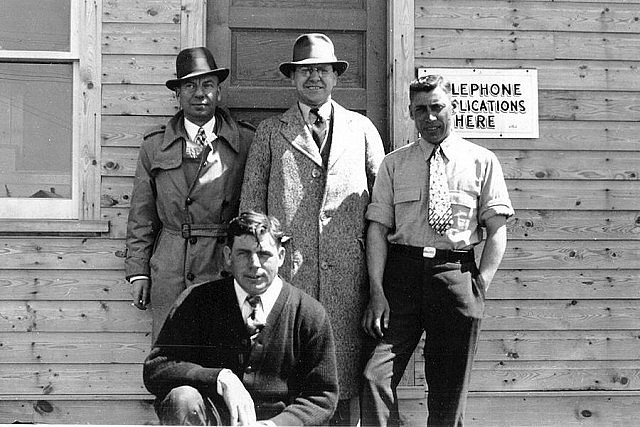 Then there's the matter of succession. Who assumes the helm, and when do you start planning for it?
You may be surprised at Jane's answer.
"Your succession planning should start when your business starts," Jane says with conviction. "Anything can happen. Illness. You could get hit by a bus next week. You've got to have a 'Plan B' in place."
Previous generations tend to focus on founding and then running the family business, and sometimes avoid the hard choice of choosing a successor. Family ties can fray over time, and there's the potential for discord among the ranks. Jane explains that resolving these issues may not be possible "within the family council", and that's when you need a neutral third party to help sort things out.
These are the types of issues KFBG can help with, both as an advisory group and a collective.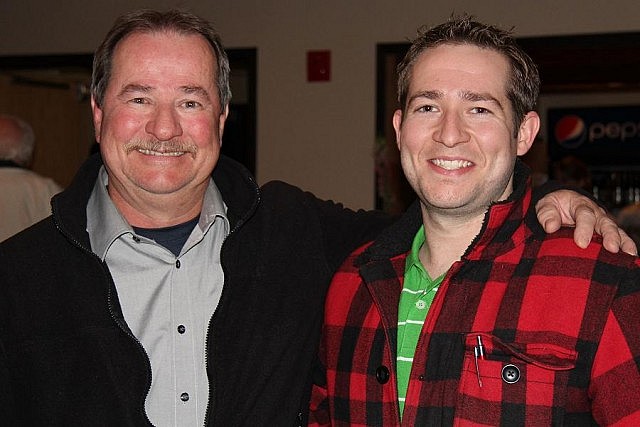 Michelle O'Neill, executive director of KFBG along with Jhane Brasier, explains that the group formed when it became apparent there was a need for local family businesses to connect and to share challenges and opportunities.
"No one understands the challenges of nurturing the family while growing the business more than other family businesses," Michelle says.
"We've recently become involved with Startup Peterborough to help support family business entrepreneurs in our community," Jhane adds, noting KFBG's ongoing efforts to promote and strengthen the entrepreneurial spirit.
Business owners involved with KFBG sing its praises not only because of the group's advocacy and expertise, but also for the opportunities for networking and collaboration it provides.
Paul Downs, President of Nexicom, values every opportunity to share Nexicom's story with KFBG members as a premiere sponsor. Member Terry Harris of Harco Enterprises enjoys the networking opportunities and the exchange of ideas, and finds the meetings informative with topics that directly relate to the day-to-day challenges faced by the family business.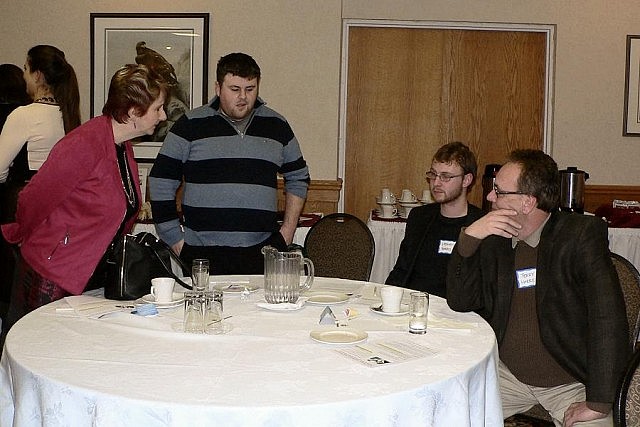 For Kim Rhodes of Lucky Strike Baitworks, membership in KFBG provided guidance in developing a fourth-generation succession plan.
"KFBG is most definitely a prerequisite for family businesses who are pondering succession plans to the next generation," he says.
Jane's upcoming presentation is but one example of the insights and experience available to KFBG members. Her story promises to be poignant, compelling, and riveting.
Jane's talk is free for KFBG member families, and is open to non-members at a cost of $75 per family.
If you run a family business (or are thinking of starting one) and are interested in KFBG membership, visit the group's website at www.kfbg.ca.