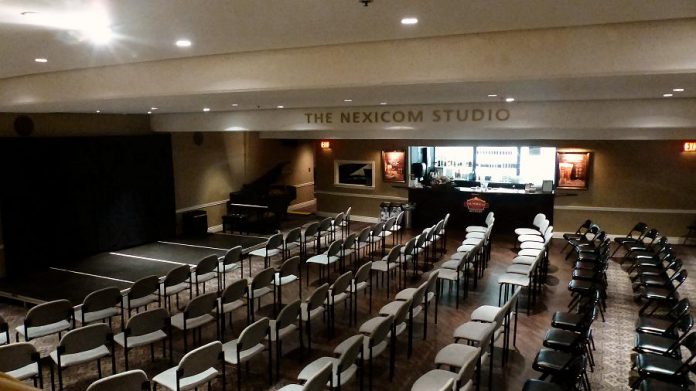 There's a hidden gem that lies beneath the main auditorium at Showplace.
Our 650-capacity performance hall is well-known to our community as a stunning, tiered, professional soft-seat theatre that's been host to a great myriad of world-class talent. Lesser known, perhaps, is the smaller performance space directly below the main hall: The Nexicom Studio.
The Nexicom Studio is a warm, intimate, versatile space that's become a cherished site for concerts, theatrical productions, receptions, private parties, meetings, and even weddings.
The Studio holds 100 seated guests comfortably. With fully transportable lighting, PA, staging and backdrops, there's virtually no end to the possibilities for this room.
A perennial favourite set-up for the many performances we host in The Studio is cabaret-style. Small tables lined with black brocade tablecloths, candlelight, and fresh flowers lend an alluring, upscale speak-easy vibe to the space.
Over three years ago, our volunteer Board of Directors began a successful fundraising campaign: "Secure the Future." This initiative would offer naming rights to various spaces in the theatre to local community partners.
It proved to be a fruitful endeavour for our non-profit performance centre. Through "Secure the Future," we were thrilled to inaugurate The Darling Insurance Box Office, The Publican House Bars, and in the spring of 2013, The Nexicom Studio.
We were delighted that the independent telecommunications company, which has been part of our community since the late 1800s, was so generously willing to support our theatre.
Following a massive front-of-house renovation which took place during the spring and summer of 2013, we were thrilled to re-introduce the beautiful, updated room formerly known as "The Showplace Lounge" as "The Nexicom Studio."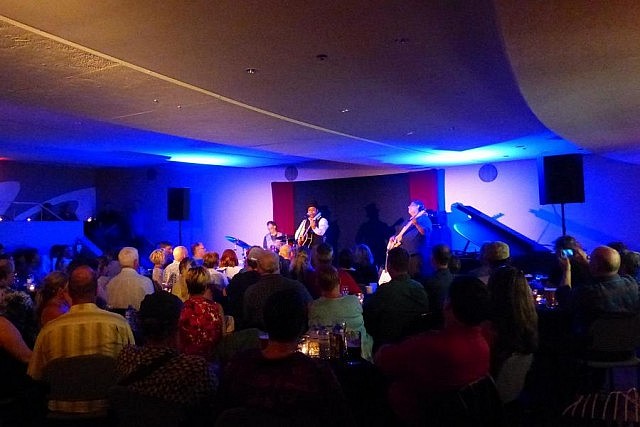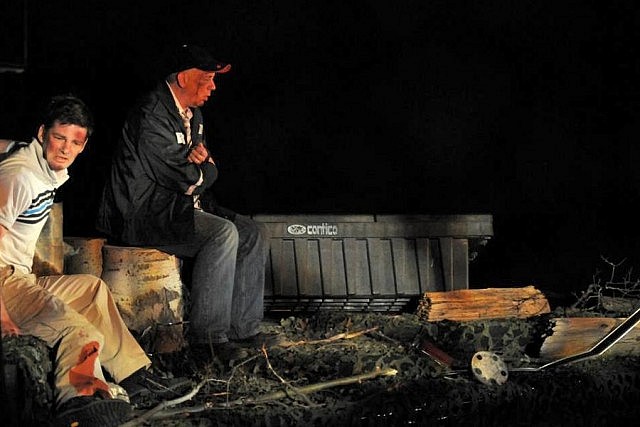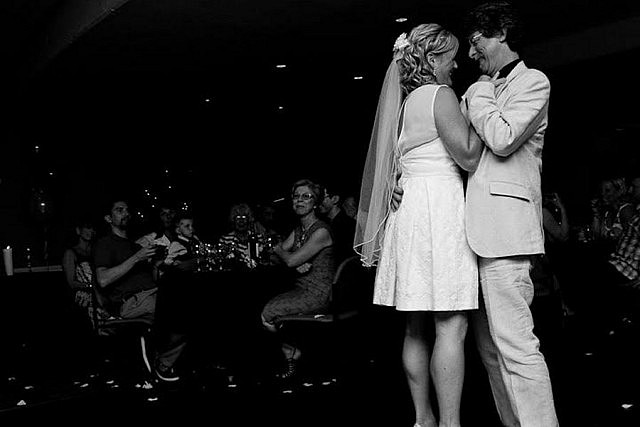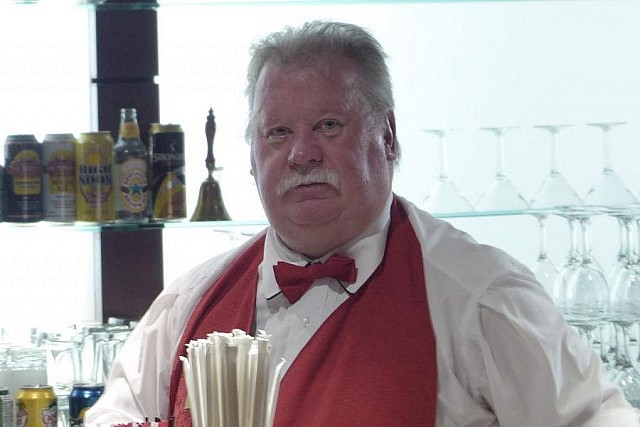 The Studio has hosted an astonishing amount of performative excellence over the years. We've been honoured to present such superlative artists as Judy Collins, Emm Gryner, Jill Barber, Valdy, Russell deCarle, Royal Wood, Po' Girl, Lorne Elliot, Fearing and White, The 24th Street Wailers, Chris Thomas King, and Victor Wainwright and the Wildroots in this multifaceted space.
Our much-lauded Elite Blues Series also takes place in the Nexicom Studio, as have fully staged theatrical productions such as Munro Scott's The Orator and the Showplace Players' presentation of Fishing Buddies by Chuck Vollmar and Geoff Hewitson.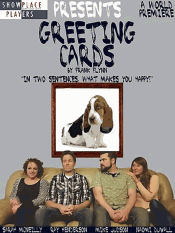 We invite you to visit The Nexicom Studio over the next month for some outstanding performances:
"Greeting Cards" by Frank Flynn
It is with great pride that we present this year's Showplace Players' theatrical production: the world premiere of Greeting Cards in The Nexicom Studio.
The play is written and directed by Frank Flynn, and stars Ray Henderson, Mike Judson, Sarah McNeilly and Naomi Duvall.
The plot revolves around two roommates with a long-standing love/hate relationship.
Be prepared for door-slamming hijinx as this hilarious romantic comedy unfolds!
The performance runs from February 25th to 27th.
George Olliver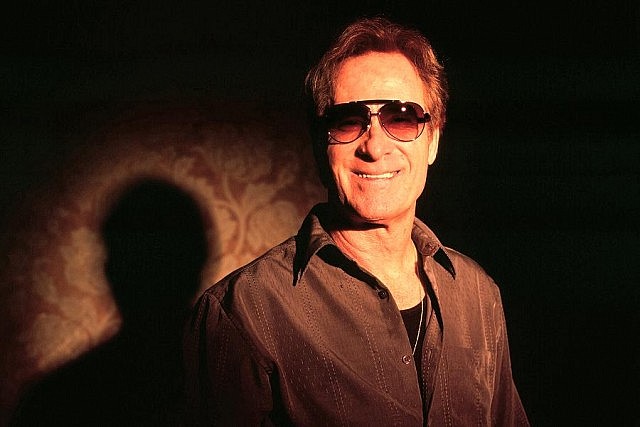 Next up, we welcome another installment of our acclaimed Elite Blues Series with a performance by consummate blue-eyed soul singer George Olliver on Friday, March 4th at 8 p.m.
Olliver is a Canadian musical institution known for his smooth vocal stylings, stirring R&B groove, and above all his electric showmanship during live performances.
Foley's Irish Pub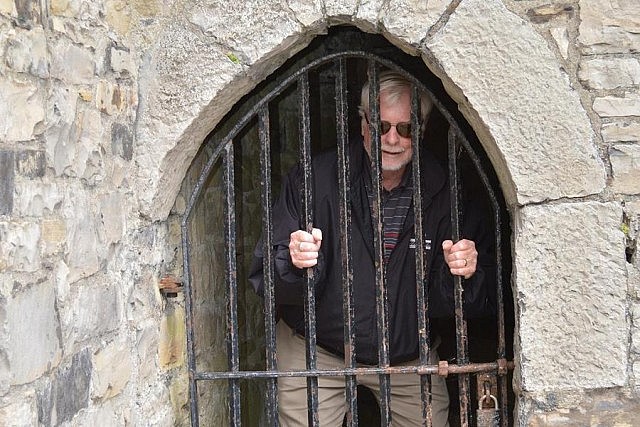 On Sunday, March 13th, we're hosting a special St. Patrick's Day themed event: Foley's Irish Pub.
Join storyteller and Irish historian Hugh Foley for a humorous and entertaining afternoon of yarns and tales. Hugh's diverting narratives will be interwoven with beautiful traditional Irish music by vocal group Four Front.
Enjoy a wee Jameson or a pint of Guinness while the Foleys bring us a unique celebration of all things Irish!
Valdy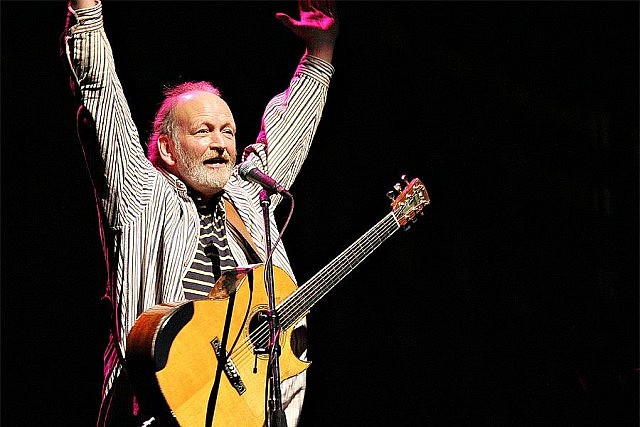 We are ecstatic to announce the return of folk legend and Canadian treasure Valdy on Sunday, March 20th at 8 p.m.
Arguably the nicest man in show business, Valdy is a singer, guitarist, and songwriter of the highest order.
The Nexicom Studio offers the perfect setting for what promises to be a memorable evening with this magnificent minstrel.
Fortunate Ones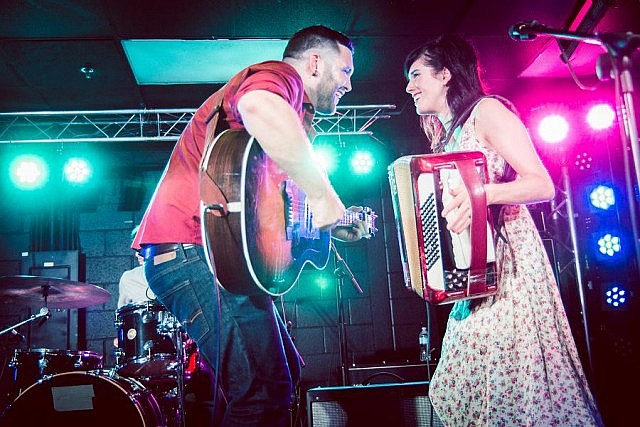 Showplace is pleased to present the Peterborough debut of Fortunate Ones, an absolute gem of East Coast folk/pop.
On Tuesday, March 22nd the duo — comprised of singer/pianist/accordion player Catherine Allan and singer/guitarist Andrew James O'Brien — will grace our audience with their infectious blend of harmonies and heart.
With such an impressive and varied line-up, we hope to see you in The Nexicom Studio soon. Let us show you the verity of an old adage: some of life's finest things truly do come in small packages.
For more information, visit Showplace's website and social media accounts at the links below.