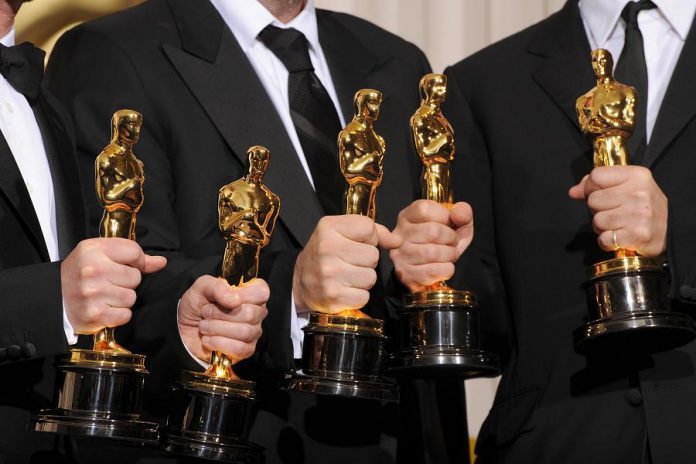 For the second year in a row, an entirely white roster of performers has dominated the coveted acting categories at the Academy Awards. Jada Pinket Smith and Spike Lee have issued a boycott on these results and the impending ceremony, prompting the resurrection of the hashtag #OscarsSoWhite.
It is tempting to dismiss their comments as ironic, given the incredible level of success they have both achieved navigating the Hollywood meat grinder — as well as Smith's husband Will formerly being considered the most bankable star in the world. But they are anomalies in a seas of white peers who are using the platform they have to speak out on a situation that cannot be accurately viewed as anything but regressive.
It may just be the Academy Awards to some, but the media diet we are fed from the boardrooms of L.A. reflects much broader cultural and social issues.
If Oscar winners (for acting categories) over the last 35 years are segregated by race, the issue of over and under representation becomes even more glaring. Approximately 13.2% of the American population is black versus 10% of the winners that have been black. Even worse is the representation of Hispanic and Latino Americans, who account for 17.1% of the country's population but merely 3% of the winners' circle.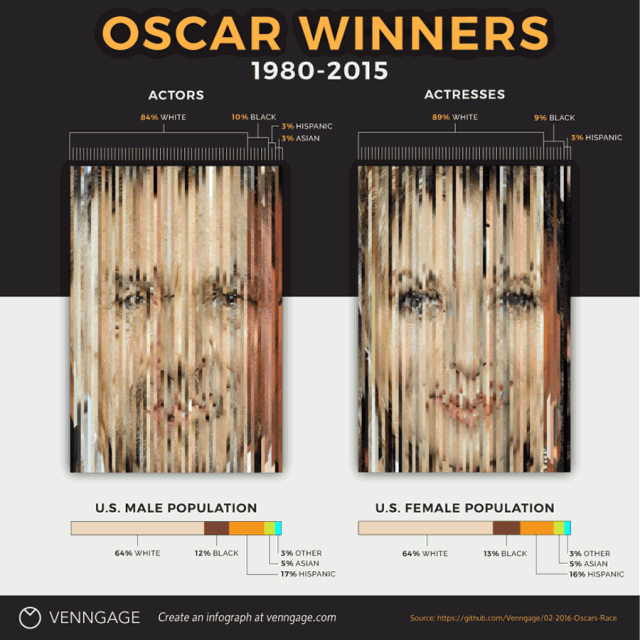 It is exceptionally rare for a black actor to have a nominated role that is not a stereotype or a biopic — and the two are not mutually exclusive.
Lupita Nyong'o was the last black actor to receive an Academy Award, for her portrayal of Patsey in Steve McQueen's 12 Years a Slave. It remains a shattering performance that indisputably deserved to win, but the nature of the role is problematic. The appalling reality of slavery should never be forgotten but these are some of the only roles that get noticed or are even written with a black actor in mind.
In 1940, Hattie McDaniels became the first black actor to win an Oscar. She won Best Supporting Actress for her portrayal as a slave in Gone with the Wind. In 2014, Nyong'o won Best Supporting Actress for her role as a slave.
What has evolved in the subsequent 75 years between these roles? The brutality in which they are allowed to be depicted.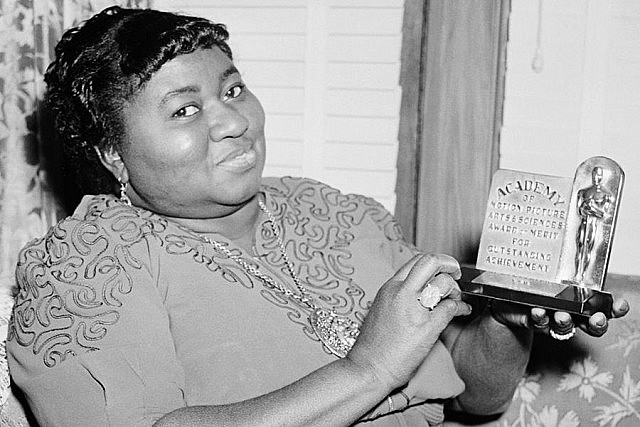 In Star Wars: The Force Awakens, John Boyega's character Finn was a major asset to the film's acclaimed progressive tones. Not only is the male lead black with a Guatemalan sidekick (Oscar Isaac), but the arc of the character — average pawn becoming extraordinary hero — is almost always only bestowed on a white actor.
It is ironic that the industry of the Academy — especially during the awards ceremony itself — purports to celebrate and encourage inclusivity, which is what art should inherently be. But the merits of art are often far from the viewer's mind when watching what increasingly resembles a Caucasian popularity contest.
Many have made the argument that no black actors were nominated this year because their individual performances did not warrant the nominations. This is absurd. To pick but one example: Idris Elba and Abraham Attah both drew universal critical praise for their roles in Cary Fukunaga's sprawling Beasts of No Nation.
The film's subject matter (the traumatic experiences of a child soldier in an unnamed West African country) also seemed like prime award material. Both actors were tipped to secure nominations in lead and supporting actor categories respectively, but instead we must bear witness to the infernal hype machine that throbs around Leo for mugging and grunting in the dirt for all 156 minutes of the Tarkovsky-lite The Revenant.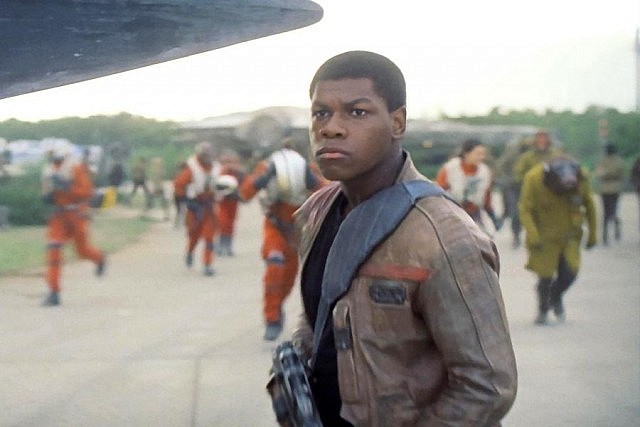 The rumour mill around Idris Elba being cast as the next James Bond continues to swirl — including the incredibly thin chance that the iconic character's sexual orientation would be more ambiguous. Even though Elba is clearly the best candidate for the role, the prospect of a black gay Bond is so subversive that conservative America's collective face would melt.
When speaking to British MPs at a Parliamentary event regarding the lack of diversity in broadcasting this past January, Elba poignantly said "When you don't reflect the real world, too much talent gets trashed. Thrown on the scrapheap. Talent is everywhere, opportunity isn't. And talent can't reach opportunity."
And this is the principal issue: the lack of diversity begins in the green lighting process. The results of a 2015 Hollywood diversity report conducted at the Ralph J. Bunche Center for African American Studies at UCLA revealed some frightening albeit unsurprising statistics.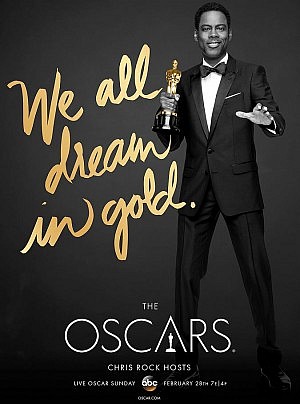 Of the 6,000 voting members of the Academy, 94% were white and 100% were male. Similarly, in film studio senior management, 92% were white and 83% were male, while film studio executives were 61% male and 96% white. These are the teams that decide what gets funding and what doesn't.
Fortunately, this trend — at least for the Academy members — is going to change.
Elected in 2014, Cheryl Boone Isaacs is the first black president of the Academy of Motion Picture Arts and Sciences. Isaacs has publicly expressed her frustration at the increasing lack of diversity and has vowed to improve it by removing the longtime cap on the number of registered voters.
On the other hand, in a extremely disappointing move, legendary British actress and first-time nominee Charlotte Rampling denounced the boycott as being "racist towards whites." This knee-jerk reaction, which was allegedly somehow taken out of context, now overshadows what should have been a celebration of one of the most illustrious careers in film.
But what could be interpreted as "reverse racism" is indeed a strange sensation when you're not used to encountering it every day. And this, once again, is the notion of privilege.
Smith and Lee's actions have prompted other celebrities to speak out on the Academy's seemingly systematic selection process. Julie Delpy recently condemned the notorious lack of recognition for female directors and writers. A fair assessment, though her statement that it's easier to be African American than a woman in Hollywood was remarkably tone-def. Ian McKellen described the Academy backlash as "legitimate" but also voiced the discrimination that openly gay actors face.
Cinema has been a mirror for society since its inception, and the highly publicized issues in Hollywood are a true reflection of American culture at large.
But I will be watching the Oscars this year — if only to see how the broadcast copes with the unprecedented criticism and what button-pushing barbs host Chis Rock will hurl at the predominantly white audience.
Rock recently (and refreshingly) dismantled the notion of "Black Progress", calling it "White Progress." The idea of Black Progress has been synonymous with the election of Obama, but Rock inverts this concept by reminding us of the long unsung history of qualified black leaders, and that it has been white Americans who have evolved out of their racist beliefs enough to vote in a black president.
In a interview with New York magazine, Rock explains:
"When we talk about race relations in America or racial progress, it's all nonsense. There are no race relations. White people were crazy. Now they're not as crazy. To say that black people have made progress would be to say they deserve what happened to them before … So, to say Obama is progress is saying that he's the first black person that is qualified to be president. That's not black progress. That's white progress. There's been black people qualified to be president for hundreds of years. If you saw Tina Turner and Ike having a lovely breakfast over there, would you say their relationship's improved? Some people would. But a smart person would go, 'Oh, he stopped punching her in the face.' It's not up to her. Ike and Tina Turner's relationship has nothing to do with Tina Turner."
A official census taken by the American Census bureau in July 2012 anticipated that the white population majority would be gone by 2043. I sincerely hope that it does not also take this long to achieve proportionately accurate appreciation and cultural depiction for all American citizens.