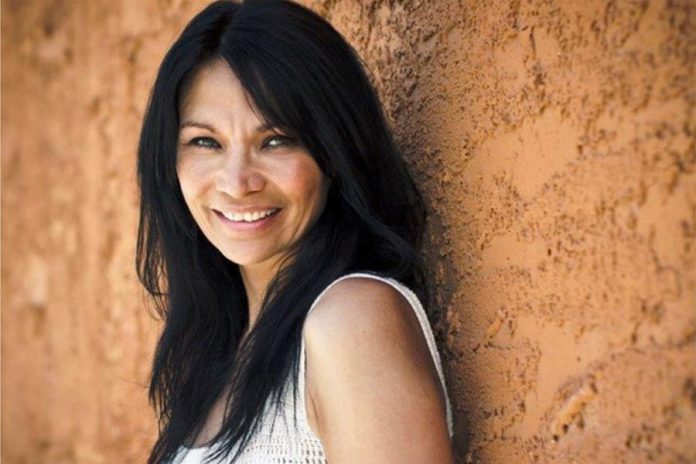 Award-winning actor and First Nations activist Michelle Thrush is in Peterborough this week, where she'll be artist-in-residence at Trent University's Indigenous Studies program and performing her show Find Your Own Inner Elder at the 40th annual Elders and Traditional Peoples Gathering on Friday night.
Thrush, who is Cree, was born and raised in Calgary, Alberta. She's worked professionally in film, television and theatre for over 20 years, with her first film role at the age of 17.
She's best known for her leading role as Gail Stonee in the hit APTN television series Blackstone, for which she won a Gemini Award in 2011. Her other television work ncludes recurring roles in North of 60 and Arctic Air and appearances in Madison, Northern Exposure, Highlander, Forever Knight, and more.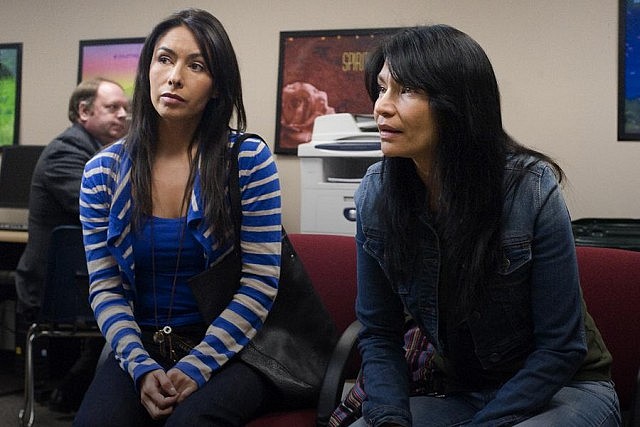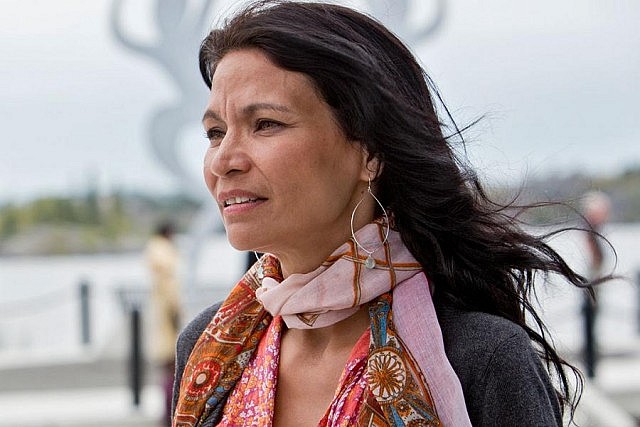 She's also starred in many notable films throughout her career, particularly films deal with issues about Indigenous peoples of the Americas, and has won numerous awards for her performances.
One of her most memorable experiences was working opposite Johnny Depp and Gary Farmer in the feature film Deadman, which has achieved international status as a cult classic. She also starred opposite Oscar-winning actor Benicio Del Toro in the 2013 film Jimmy P. (Psychotherapy of a Plains Indian).
In her community work, Thrush uses her gift as an actor to promote healing through the arts and creative expression. She works with youth and children through her characters Majica, the Aboriginal Healing Clown, and Kookum Martha, a sprite old Indian Elder.
She also writes, directs, and produces theatre, and tours extensively through North America with her one-woman shows Reclaim, Right Next Door and, most recently, Find Your Own Inner Elder.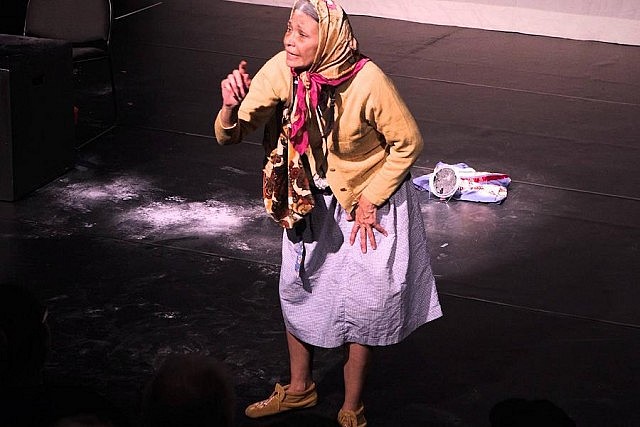 As part of the Elders and Traditional Peoples Gathering at Trent University, Thrush will be performing Find Your Own Inner Elder on Friday, February 26th at Nozhem: First Peoples Performance Space (Peter Gzowski College, 1600 West Bank Dr., Peterborough).
In her performance, Thrush takes the audience on a journey of her own memories and the impact her grandmother had on her. During the show, she dons clothing and make-up to transform herself from a child to an old Cree woman. Using comedy to break down barriers, she doles out sage advice to audience members while they look for their own "Inner Elder."
Daystar Rosalie Jones and regional artists Emily Henderson, Beany John, and Hilary Wear will also be part of the performance. The show starts at 8 p.m. and tickets are pay what you can.
The annual Elders and Traditional Peoples Gathering is held every year at Trent University. The gathering provides an opportunity to share indigenous knowledge through a series of workshops, presentations, and gatherings. It's also an opportunity for the students and the community to listen and learn from the stories and knowledge that the elders and traditional people carry.
The theme of the 2016 gathering is "Rekindling the Fire: Reconciliation and the Way Forward" and will bring together Indigenous and non-Indigenous communities to continue the ongoing conversation of reconciliation.
The gathering runs from Friday, February 26th to Sunday, February 28th at Peter Gzowski College. Admission to the gathering for the entire weekend is $20 at the door or by donation (free for students with ID and for children under 12).
For more information and the full schedule of events, visit www.trentu.ca/fphl/elders.
---
"Find Your Own Inner Elder" by Michelle Thrush