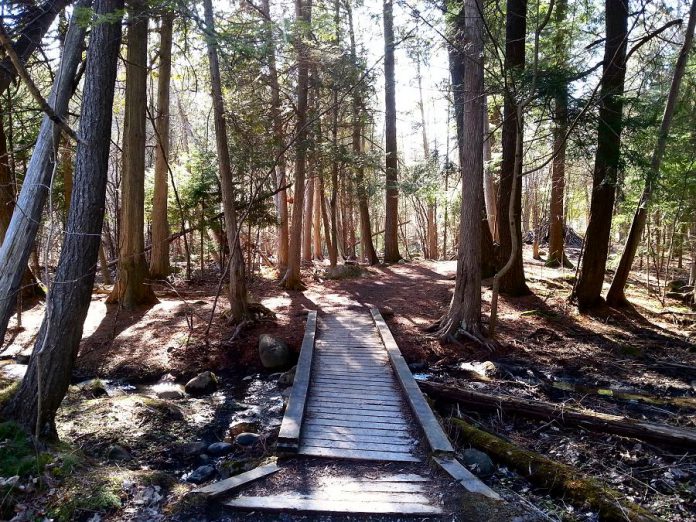 A recent study from local forest conservation organization Ancient Forest Exploration & Research (AFER) has identified an old-growth forest along the shores of Jackson Creek in Peterborough's Jackson Park.
The forest, which extends from the parking lot at the end of Monaghan Road into the Jackson Creek Valley, is well known to Peterborough residents who regularly walk, run and cycle through the park.
AFER's new research reveals that most of the forest's trees are between 150 and 200 years old, and estimates some of the trees to be 256 years old.
The oldest trees predate the European settlement of the Peterborough area as well as the American Revolution. Most of the trees are white cedar, white pine, and eastern hemlock.
According to the research, the largest trees in the old-growth stand are nearly one metre in diameter and 35 metres in height — as tall as a 10-storey building.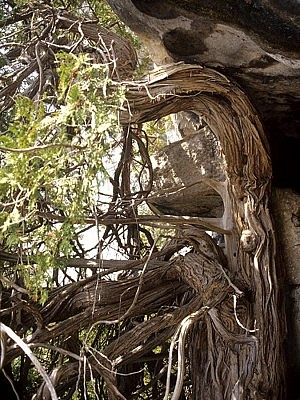 "By any definition used in Ontario, this is an old-growth forest," says Michael Henry, an ecologist with AFER who led the study. "Urban old-growth forests like this are rare, and have a lot of value for biodiversity conservation, education, and nature appreciation."
The 4.5-hectare (11-acre) forest has been named the Jackson Creek Old-Growth Forest.
Peterborough is one of only eight urban areas in Ontario with an identified old-growth forest within its urban core, and the one in Jackson Park is the fourth oldest identified so far.
There's also an old-growth forest in Mark S. Burnham Provincial Park that includes maples and hemlocks between 200 and 460 years old.
According to AFER's website, the oldest living tree in Ontario is a 1,316-year-old eastern white cedar on the Niagara Escarpment.
This tree would have germinated at the end of the 7th century, just after the religion of Islam was founded.
AFER is a non-profit charitable organization formed in 1992. A copy of the organization's study of the Jackson Creek Old-Growth Forest is available at www.ancientforest.org/jackson-creek-old-growth-forest/.